Do You Know Powerful Resume Writing And Interview Skills Can Help You Nail That Dream Job? Or Pave The Way For EAE Success?
Searching for a job can be intimidating. So too is applying for a coveted place in your dream course in polytechnic or JC. There are so many questions to answer – How do you build a winning resume and cover letter? Where can you find job leads? How do you network without feeling nervous? What happens when you land an interview? And most importantly, where do you find help when you need it?
Fret not as our resume writing and interview skills workshops are designed to help you! Graduating students will be taught essential skills in today's society so as manage the transition to the next stage of their life – to an institute of higher learning (i.e. JC or polytechnic) via EAE or DSA.
We focus on teaching learners transferrable skills such as packaging one's brand (via resume writing and portfolio preparation) and presenting oneself with finesse (via interview skills and social etiquette).
Using Your Resume As An Effective Tool To Sell Yourself
A resume plays a dual role – first, it is the teaser to get companies interested to want to meet you in person. Second, it is an excellent branding tool that showcases your experience and expertise to the world.
Whether you are an executive eyeing that managerial role or a graduating student, let Lionel Lim guide you and help you achieve your career goals with a strong career brand.
He speaks from experience. Being an ex-HR manager of 3.5 years in charge of recruitment and being on the interview panels, Lionel fully understand the hiring process better than anyone else. A strong advocate of career branding, Lionel Lim has transferred his skills and strategies to over thousands of participants in his resume writing workshops.
Learn how to craft your powerful resume in class. More importantly, Lionel will work with you on the nuances, choice of words and how to showcase your strengths in your resume using the chronological format.
He will also get you up to mark by sharing proven strategies on how to craft your EAE application writeup or DSA personal statement. Not forgetting how to prepare your personal portfolio which you need to bring along to the interviews.
Using Your Cover Letter To Attract Attention
With your resume done in class, you will next move on to create your cover letter. Think of the cover letter as the prelude to the resume.
An awesome cover letter must create enough excitement for the hirers to want to even look at your resume. Being succinct and yet definitive is that special skill you will master in class.
Using Lionel's proven success templates, you will be spoilt for choice as you will have full access to all his resources – whether it is a cover letter for university application or asking for scholarship or simply applying for that dream job you covet.
Mastering Interview Skills To Ace That Dream Job Or Poly Course
Often mentioned as the most fun highlight of the entire workshop by participants, you too will be for a great time while he teaches you how you can master interview skills to ace that dream job or coveted course in polytechnic, JC or university.
Even the most shy or 'fear of public speaking' participant has improved leaps and bounds after the workshop is over.
Everyone in class participates full on. Through his blended learning techniques including full hour role-plays of both interviewer and candidate, you will feel empowered at the end of the day knowing you too can land that dream job (or course) anytime you want it.
Lionel will teach you everything – from how you prepare for the interview, dress for success for the interview itself, to revealing useful techniques like stalling for time intelligently when you are stunned by a difficult question at the interview. He will also share with you the newest trends such as virtual interviews over Zoom or Skype.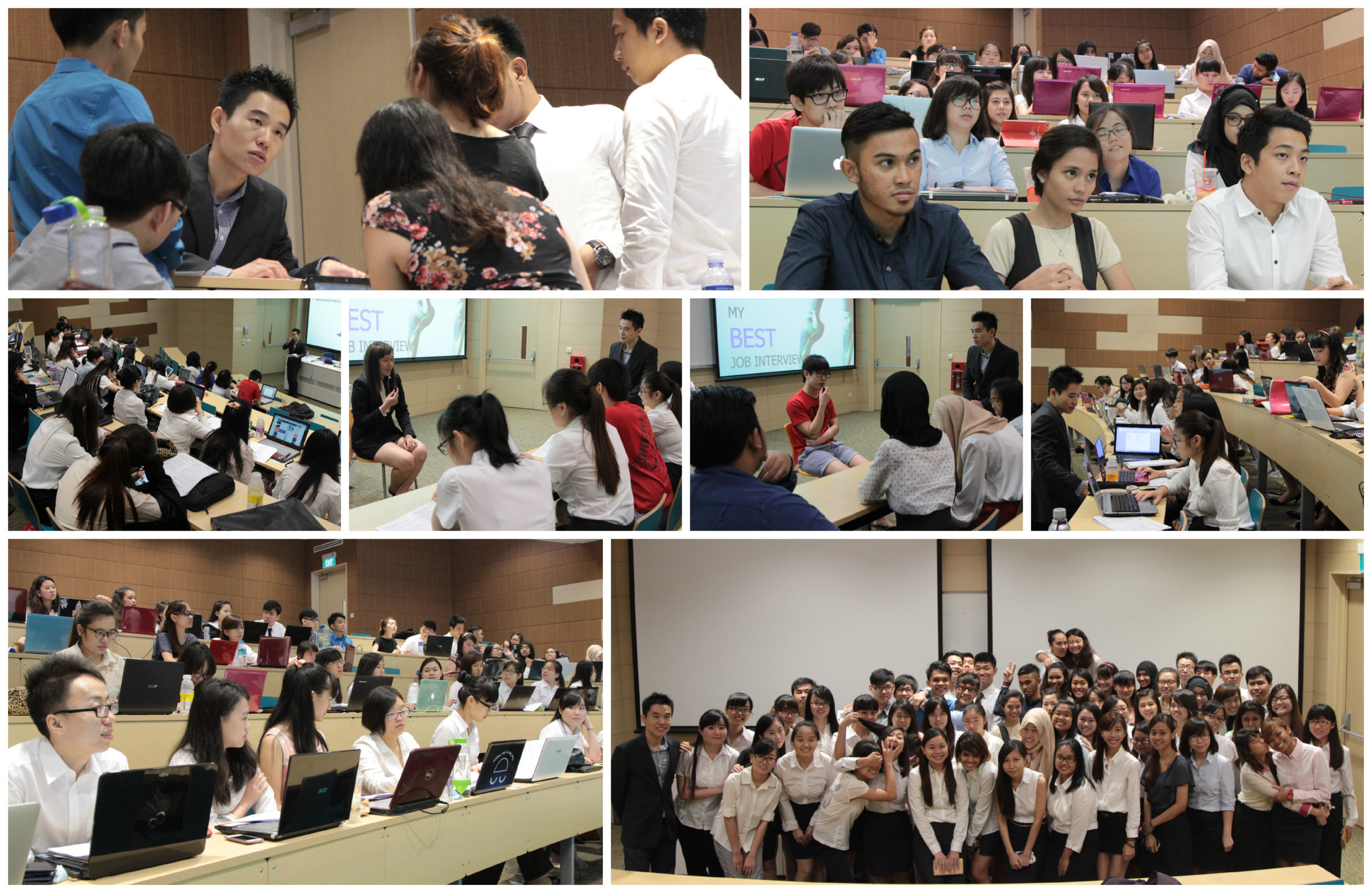 Resume Writing & Interview Skills Workshop for Ngee Ann Polytechnic (School of Health Sciences) – Batch 1
You Will Learn To...
• Use Online Job Search Strategies & Social Media Portals To Find Employment
• Craft Your Winning Resume That Sells By Itself
• Customise Your EAE Application Writeup Or DSA Personal Statement
• Curate Your Personal Portfolio That Impresses
• Write The Powerful Cover Letter That Converts
• Prepare Intelligently For The Interview
• Dress Smartly For The Interview
• Handle All Interview Questions With Skill and Finesse
• Brand Yourself As THE Choice of Hire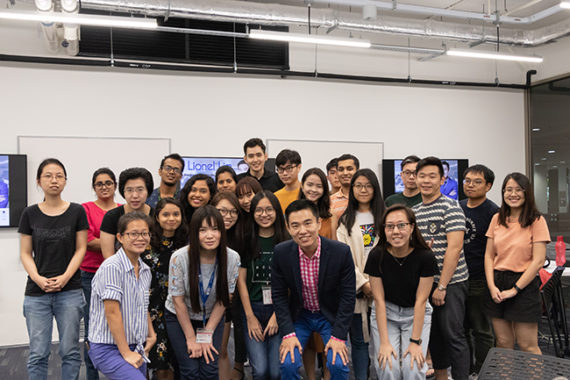 Interview Skills Workshop for Nanyang Technological University (NTU) Undergraduates, Postgraduates & Doctorates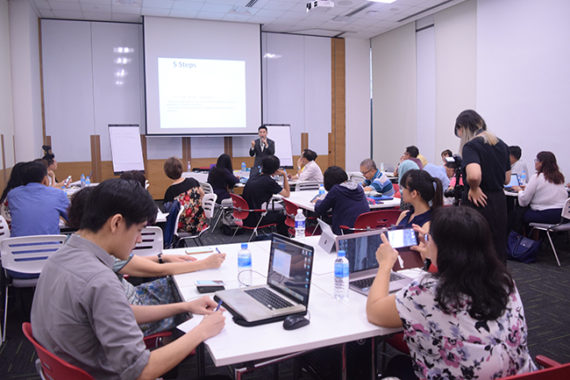 Resume Writing and Job Interview Skills Workshop for Mid-Career Change (Workforce Singapore)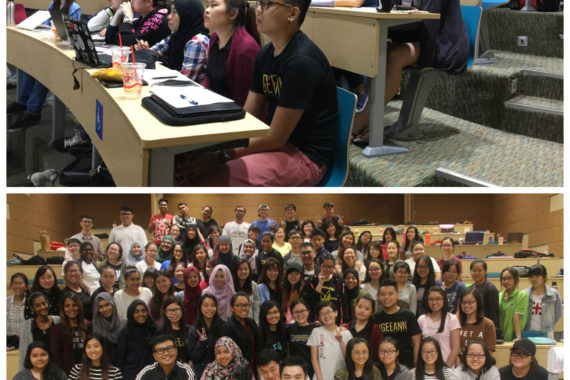 Resume Writing & Interview Skills Workshop for Ngee Ann Polytechnic (School of Health Sciences) – Batch 8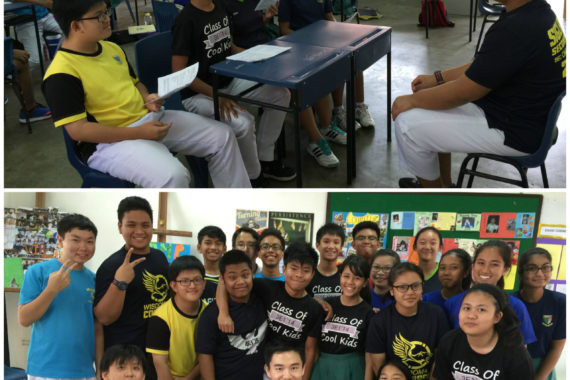 Resume Writing & Interview Skills Workshop for Siglap Secondary School
Resume Writing & Cover Letter Workshop for ESSEC Business School Year 1 BBA Undergrads
Resume Writing & Interview Skills Workshop for Ngee Ann Polytechnic (School of Health Sciences) – Batch 4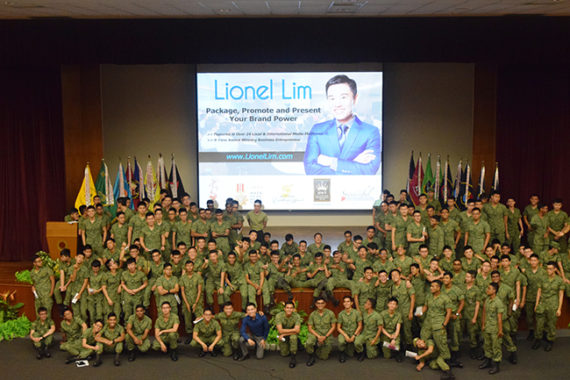 Resume Writing & Interview Skills Workshop for MINDEF 1 SIR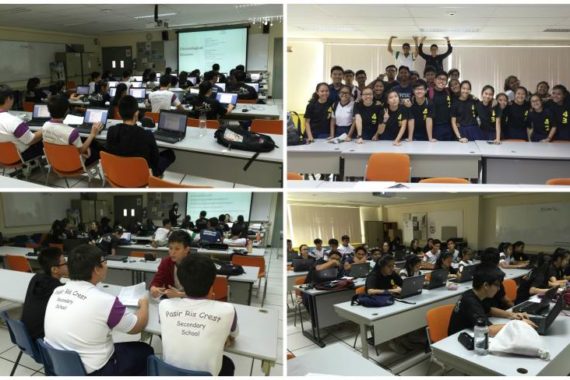 Resume Writing & Interview Skills Workshop for Pasir Ris Crest Secondary School
"Hi Lionel, thanks for the awesome session on 16 Jan and the students are now resume savvy and can embark on their dream vocation. Appreciate your patience to oversee each individual student's resume."
Tina Soo
Senior Lecturer
Ngee Ann Polytechnic
School of Health Sciences (Nursing)
"It was a good experience and skill to learn and carry along in lifetime. The workshop was conducted in a comfortable way and I was able to communicate with the lecturer. It was a fun learning. A great job well done to Mr Lionel for conducting this fun lesson."
Ang Ching Yee
Graduating Student
Ngee Ann Polytechnic
School of Health Sciences (Nursing)
"I enjoyed the workshop as I have learned essential skills for my future. I really enjoyed the interview part as we got to use what we learnt into use. We could also engage ourselves in the shoes of the interviewer or interviewee. Mr Lim was also very engaging and open – which makes it easier for us to converse with him."
Brian Frialde
Secondary 3 Student
Siglap Secondary School
A Powerful Resume And Excellent Interview Skills Are Your Twin Passports To Career Success
The resume writing and interview skills components can be taken together, or separately.
Job Search Strategies
Besides traditional job search strategies, we will also show you online job portals and social media platforms you can tap on and cast your net wider.
Crafting The Resume
This is the main piece that showcases your achievements over the years. Learn how to craft an awesome chronological resume that makes you stand out from the rest.
Writing The Cover Letter
If the resume is the main course, then the cover letter is the appetizer that must create curiosity and excitement in the company HR or course manager wanting to meet you.
Preparing For The Interview
Master the 5Rs when it comes to interview preparation. Taught to thousands who have benefitted, the 5 steps are your guaranteed passport to interview success.
Dressing For Success
Understand what to wear and what to avoid for the interview. Always dress for the job you want as clothes do make the man.
Aceing The Interview
Perform to expectations OR simply fade away into oblivion. This is the time for you to shine. Using my strategies, you will shine in both virtual interviews and conventional ones.
Master these life skills and fast track your career today while watching it grow by leaps and bounds.
Get In Touch Today
Please provide your contact details and we will get in touch with you within 2 working days or less.
FOLLOW LIONEL LIM ON SOCIAL MEDIA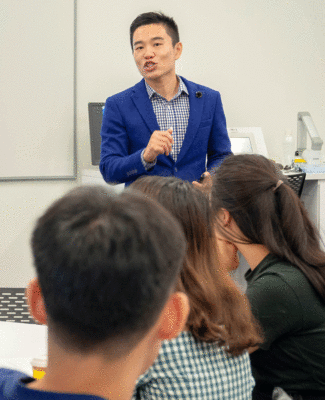 BOOST YOUR BRAND APPEAL BY SUBSCRIBING TO THE LATEST UPDATES FROM LIONEL LIM!
Receive timely updates on valuable insights, strategies and techniques to build your brand, boost confidence and generate greater success in life. When Lionel offers his personal guidance and advice FREE, you will be missing out if you do not subscribe!