Do You Want A Powerful Personal Brand To Dominate Your Industry?
In today's competitive society, branding isn't optional. This is your reputation, of how others perceive you.
When you learn how to brand yourself, your value immediately skyrockets and people see you differently.
Communicating your brand effectively helps you build closer relationships, ensure corporate success and achieve professional satisfaction.
As the saying goes, "products are made in the factory, but brands are created in the mind."
Harness The Power of Personal Branding
This is personal brand consultant Lionel Lim's signature programme designed for working professionals, executives, solopreneurs and business owners.
Upon completion, participants will be able to understand the importance of personal branding. By using the proven online and offline strategies that Lionel shares, they will learn to create one that resonates with their audience, grow it and manage it well. More importantly, they will be able to catapult their personal brand to new heights and feel empowered with a results-oriented plug-and-play turnkey system.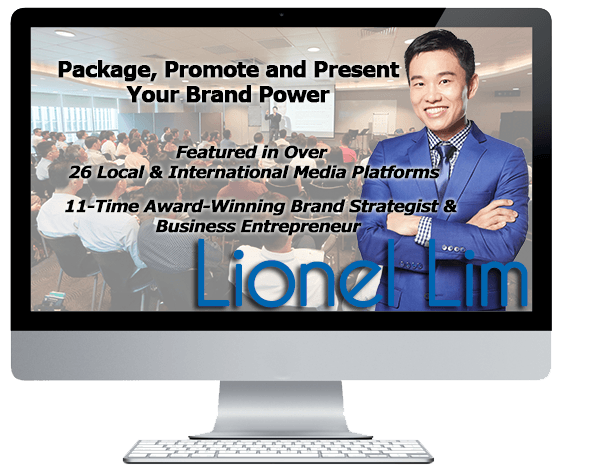 You Will Learn To…
• Generate More Interest In Your Business And Personal Brand
• Gain An Unfair Advantage Over Your Competitors So That Your Brand Becomes The De Facto Market Leader Both Online And Offline
• Discover The Elements Of Your Authentic Personal Brand So That Everything You Do Sends The Right Signals To Both Clients And Prospects
• Attract More Public Attention And Raise Your Profile With Free Media Publicity, Interviews And Invitations To Red Carpet Events
• Adopt The Right Strategies When It Comes To Branding yourself Online Via The Various Social Media Platforms
If you're tired of having to work so hard to stand out, attract the right attention and get clients, then this programme is definitely for you. Period.
Strangely, the process of personal branding has always been portrayed as mysterious, arduous and requiring deep pockets. It's something which only big corporations could engage in. But what if I tell you I can demystify all this and get you to where you rightfully deserve to be?
My track record speaks for itself. By leveraging on the power of personal branding, I have transformed my life completely. And now I would like to give you the same gift I have learnt – a gift that will save you time and effort having to market yourself, a gift that will increase your sales and profit; a gift that will make others know, like and trust you for life.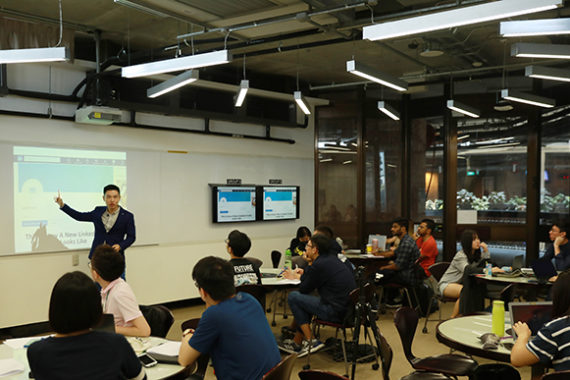 Personal Branding and LinkedIn Workshop for Nanyang Technological University (NTU) – 12th Run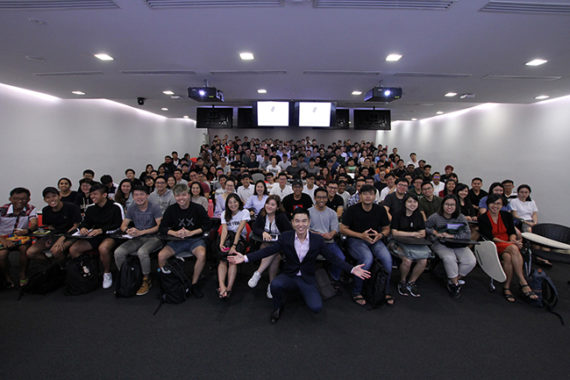 Personal Branding Masterclass for Singapore Institute of Technology (SIT)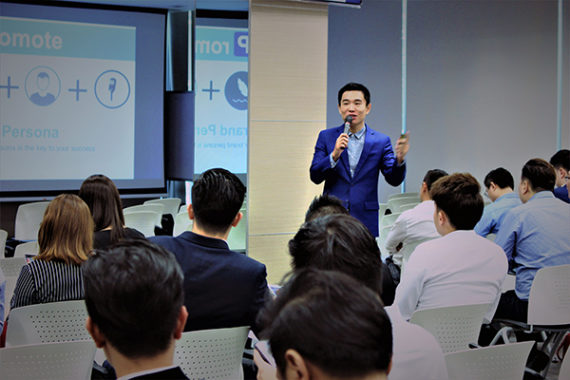 Leadership Branding for Prudential Insurance Singapore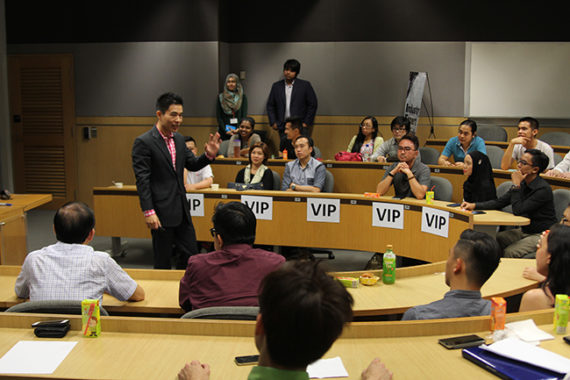 Personal Branding for Entrepreneurs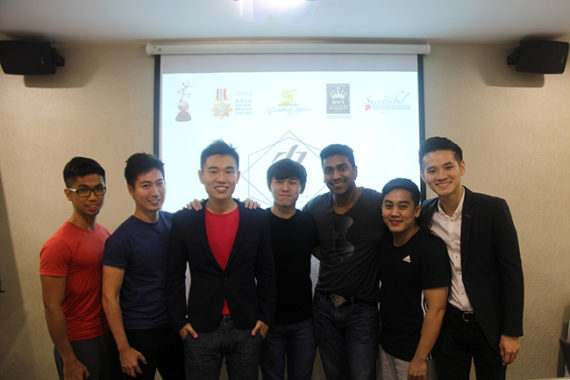 Personal Branding for Fitness Trainers
Guest Speaker For Youth Entrepreneurship Symposium (YES)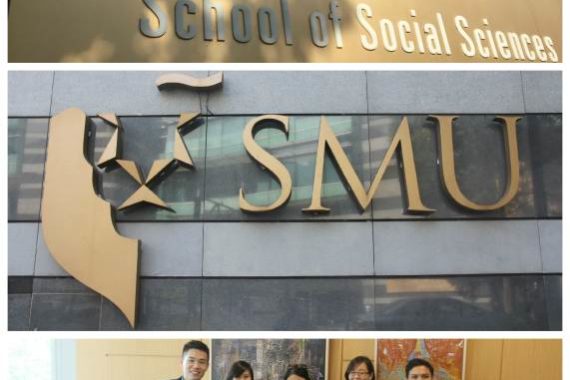 Personal Branding Workshop for Singapore Management University (SMU) Alumni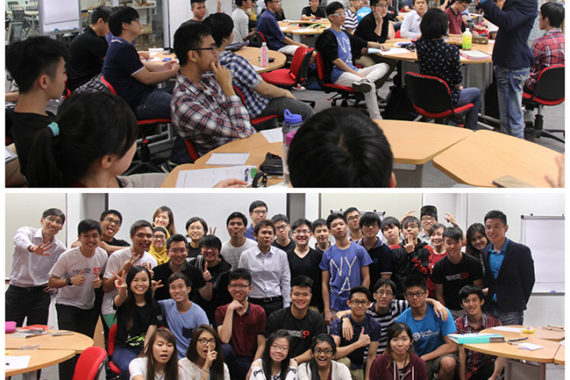 Personal Branding Workshop for Singapore Polytechnic Students
"This programme has really given me new insights on why and how to establish a good online branding presence.
Lionel was able to teach and impart practical skills which I could apply it immediately after the class in terms of my website and other social media platforms. I'm happy to share that I get free traffic to my site after implementing his strategies."
Jayden Lin
Associate Group Director, Propnex Realty
"The workshop proves to be beneficial in understanding my whole physical attributes. I learnt about what are the "dos" and "don'ts" when dressing up. Besides that, I understand more about my face shape as well as my skin condition. This workshop has shown me that a little effort and understanding of one's body does help to exude a positive and desirable image."
Muhammad Fairus Bin Adam
SAFRA The Ultimate Voice 2012 Winner
"Hi Mr Lionel,
I'm Marcus, one of the NTU students who attended your workshop on Friday. Thank you for giving such an inspiring and useful workshop, from which I picked up many tips and skills. Thank you!"
Marcus Foo
Nanyang Technological University (NTU) Undergraduate
Get Branded For Success Today
Finding Your Brand Success Formula
The brand success formula, otherwise also known as the 3Ps formula, is the first step in your branding journey. Together, we will unravel what makes your brand rock.
Creating Your SIM Brand Persona
We will work on your brand story, unique positioning and craft your message to your specific audience. This is Lionel's trademark S-I-M brand formula which has already impacted thousands.
Engaging The Media
Learn how you too can get media publicity for free and get featured on TV, newspapers, magazines, radio or podcasts.
Branding On Social Media
Learn how you should be leveraging on the right social media platform so as to build brand presence and influence.
Creating Your Digital Assets
Besides having a social media presence, you will also learn how to build your own digital assets on Google. These include your portfolio, website and funnels.
Becoming The Go-To Expert
Become the go-to expert in your particular field or industry. Attract limitless opportunities like paid speaking engagements, sit on interview panels or even judge red-carpet events.
This is a practical hands-on workshop where you work on your brand, engage in hot seat discussions with other like-minded participants, bring your ideas to fruition and leave class with a completed website and other social media platforms, ready for the challenges of tomorrow. If you're tired of having to work so hard to stand out, attract the right attention and get clients, then this programme is definitely for you. No BS, no fluff. Just the real stuff that works. This is a proven system that shows you how to succeed. And more importantly, how to do it consistently. You owe it to yourself to be branded for success.
Get In Touch Today
Please provide your contact details and we will get in touch with you within 2 working days or less.
FOLLOW LIONEL LIM ON SOCIAL MEDIA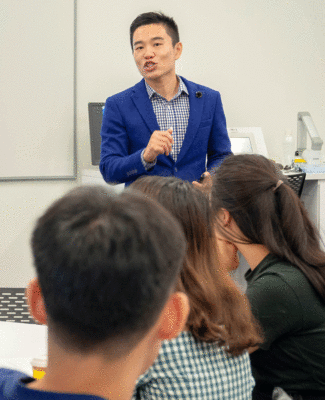 BOOST YOUR BRAND APPEAL BY SUBSCRIBING TO THE LATEST UPDATES FROM LIONEL LIM!
Receive timely updates on valuable insights, strategies and techniques to build your brand, boost confidence and generate greater success in life. When Lionel offers his personal guidance and advice FREE, you will be missing out if you do not subscribe!