Do You Know Professional Grooming Will Lead To Increased Confidence And Success In Life?
Like it or not, evaluation starts the moment you wake up. When you get out of bed, your family evaluates you. When you step out of the house, your neighbours evalute you. When you board the MRT or bus, strangers evaluate you. When you finally get to work, your colleagues and boss evaluate you.
In an increasingly complex world, knowing how to project ourselves in the eyes of others is no longer an important skill to learn. It is an essential skill to master. As the saying goes, 'first impression counts'. A first impression lasts long even after the first encounter. Research studies by a team of Princeton psychologists reveal it takes only about a tenth of a second to create a first impression.
Even if we cannot remember his or her name, we can still recall an image in our mind. Images are powerful as they help us connect with the subconscious deep within. A good, long lasting impression usually stems from a positive review of that person. When we create a lasting first impression, half the battle is won. We are our own walking advertisement showcasing our own brand.
Your image is the impression you project to the world. You alone are responsible for your brand. No one else is.
So what does it mean to be well groomed? What can you do to boost your chances at your next sales appointment, date or interview?
Create A Positive First Impression
Without that lasting good first impression, you will never have the second, third or fourth chance again to impress. Most encounters die after the first meeting. This is especially true if you are going to sell your client something or attending a job interview or simply looking to become the next people magnet.
A multi-award-winning image consultant based in Singapore, Lionel Lim will share with you useful tips on how you can impress at first sight at his signature grooming workshops. With a strong emphasis on hands-on practice, he ensures participants learn quickly while having fun at the same time.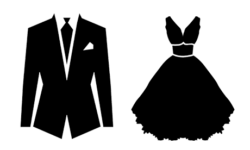 You Will Learn To…
•  Create A Positive First Impression By Eliminating Image Destroyers
•  Understand Your True Body Shape And Choose Styles That Flatter

•  Build A Wearable Working Wardrobe
•  Wear Your Best Colours To Exude Confidence And Youth
•  Understand How To Choose The Right Skincare

•  Enhance Your Social And Business Etiquette Skills
•  Perfect Your Dining Etiquette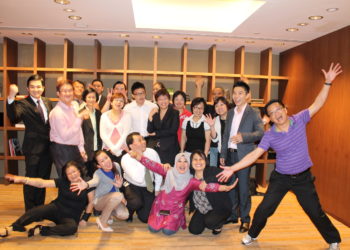 Corporate Grooming Workshop for Far East Hospitality Management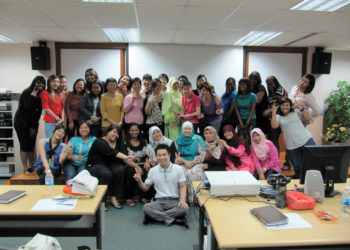 Ladies Grooming Workshop for ST Logistics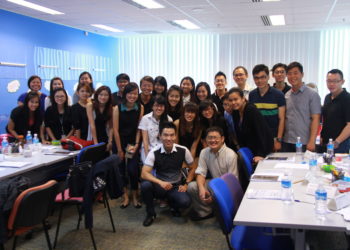 Grooming Workshop for MINDEF Induction Programme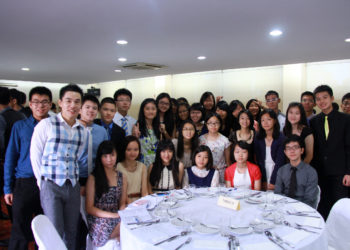 Dining Etiquette Workshop for Nan Hua High School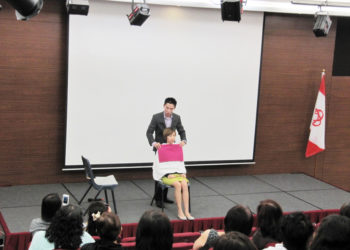 Colour Analysis Workshop for People's Association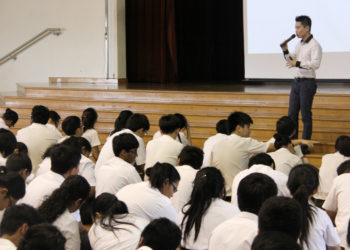 Grooming Assembly Talk for Northland Secondary School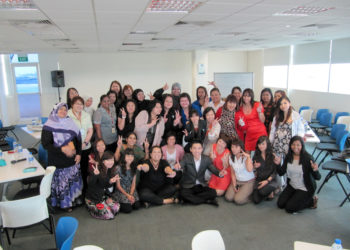 Personal Grooming Workshop for Keppel FELS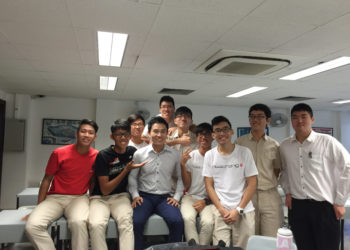 Mens Grooming Workshop for Hwa Chong Institution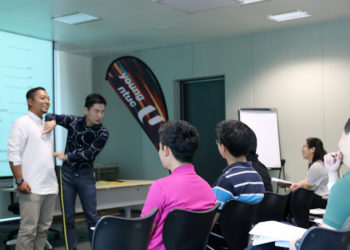 Grooming Workshop for Sales Professionals (Young NTUC)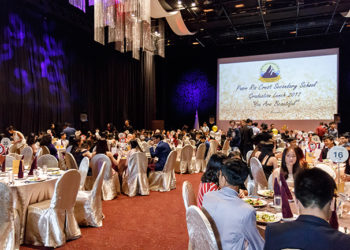 Dining and Social Etiquette for Pasir Ris Crest Secondary School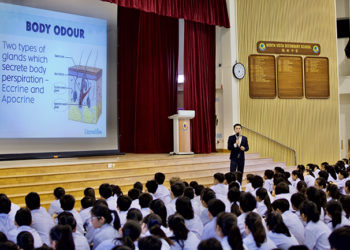 Personal Hygiene Talk for North Vista Secondary School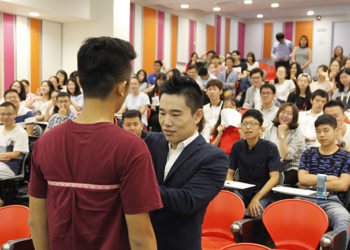 Professional Grooming Workshop for NTU Undergraduates
"The workshop today has been enjoyable and Lionel made the lessons very fun and interesting. I learnt about my body shape, how to capitalize to dress appropriately, and of course what to avoid. Dressing the right way should also help me to choose colours that are more flattering. Today has been very educational, and the class has been beneficial."
May Lo
Assistant Human Resource Manager
Far East Management Pte Ltd
"The workshop proves to be beneficial in understanding my whole physical attributes. I learnt about what are the "dos" and "don'ts" when dressing up. Besides that, I understand more about my face shape as well as my skin condition. This workshop has shown me that a little effort and understanding of one's body does help to exude a positive and desirable image."
Muhammad Fairus Bin Adam
SAFRA The Ultimate Voice 2012 Winner
"Glad that I made the decision to attend this fantastic course. Thanks to Lionel Lim who made the session so engaging, fun and lively. I discovered my body shape on how to camouflage my flaws and enhance the asset that I have! I am amazed to find out that my colour is Winter!"
Corinne Lau
Associate Manager
AIA Singapore
Professsional Grooming Workshops To Impress At First Sight
Customise your own grooming workshop or image talk today by selecting some or all of the modules below. You will be amazed by the amount of fun you will be having in class while learning the real things that matter in life.

Eliminating Image Destroyers
Always look professional. Manage your first impressions by eliminating image destroyers.

Understanding Body Shapes
Discover your true body shape and be amazed by how you can work on your body asset.

Choosing The Right Styles
Be dressed for success by choosing the right styles that flatter your body shape and showcases your image quotient.

Wearing The Right Colours
Look your youthful best by wearing only the right colours. Warm or cool? Dark or light? I'll show you through colour analysis.

Practising Good Wardrobe Management
Build a wearable capsule wardrobe where every piece matters. This helps you save time and money.

Perfecting Your Dining Etiquette
Dine with finesse as you navigate through a 3-course fine dining meal coupled with good conversation topics.

Decoding Dress Codes
Dress up or casual down according to the right dress code. These are the rules of dressing made simple.
Observing Social & Business Etiquette
Up your confidence using your body language and non-verbal cues such as the smile and eye contact. Use them to your advantage.

Caring For Your Skin & Personal Hygiene
Keep your skin healthy and glowing by using what works on your skin type. Learn anti-ageing skincare tips too.
Give yourself the gift you deserve today. Be well groomed each time you face the world. It is without a doubt the biggest morale booster for yourself. With an improved image, you will be more confident, close more sales, score more dates and attract more success in life.
Get In Touch Today
Please provide your contact details and we will get in touch with you within 2 working days or less.
FOLLOW LIONEL LIM ON SOCIAL MEDIA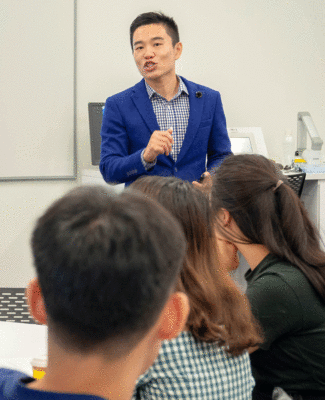 BOOST YOUR BRAND APPEAL BY SUBSCRIBING TO THE LATEST UPDATES FROM LIONEL LIM!
Receive timely updates on valuable insights, strategies and techniques to build your brand, boost confidence and generate greater success in life. When Lionel offers his personal guidance and advice FREE, you will be missing out if you do not subscribe!