Train The Trainer Programme: 1st Batch Graduates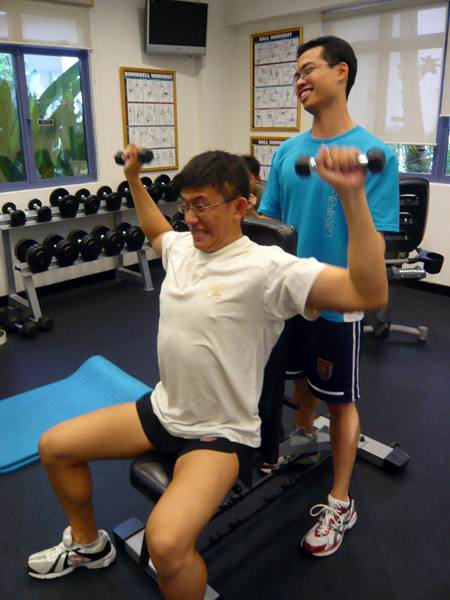 How time flies…the pioneer batch of train The Trainer Programme graduates today! But before that, they have to pass the examination – in terms of client consultation, sales presentation & fitness training. Seeing them go through it all reminds me of when I first started off as well. It really brings back good memories as the participants are probably still unaware of the number of lives they can positively transform by virtue of this very noble profession called personal training.
Here are some candid shots of what took place on the sidelines of the examination. Remember, it's all about having fun during training too!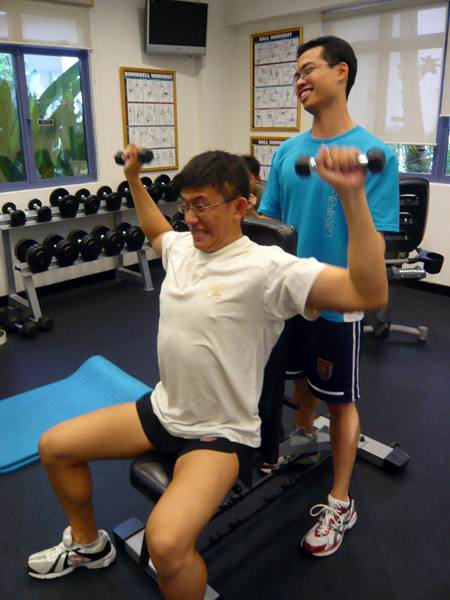 I think judging from the build of the 'client', he's exaggerating…is it really that heavy?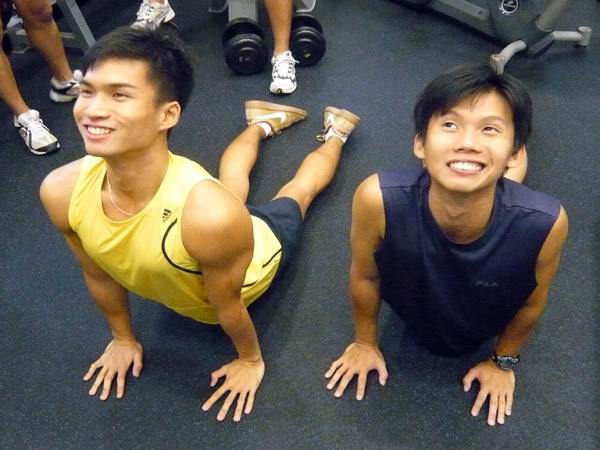 Two cobras sunning themselves in the open, surrounded by curious onlookers? Nay…just doing stretching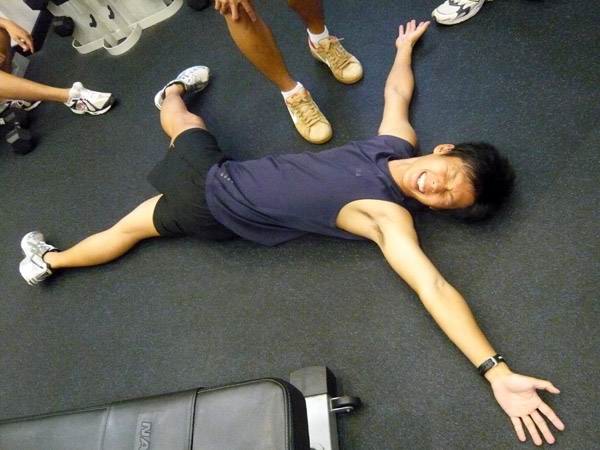 Did he break a bone or ligament? Look at his facial expression!! 
Congratulations to all the 4 newly minted personal trainers!