Train The Trainer Certification Programme Certificate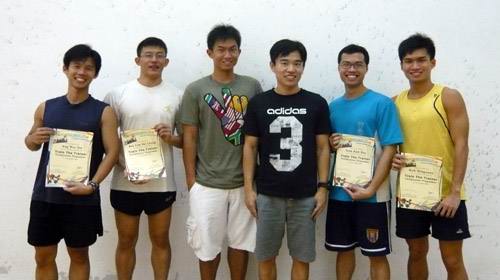 I've finally finished designing the Train The Trainer Programme certificate. Just in time to get it printed and issued when the guys graduate this Sat. 
Looking at all the certificates I have received over the years, I decided to do away with the conventional designs that have a gold trimming as a border as it surely looks tacky. So for my Train The Trainer Certification Programme certificate, I came up with a design using strips and curves as the border. This reminds all of us that we have to be flexible in life and adaptability is important in this time and age. Playing with bright colours to liven up the mood, I chose orange (the colour of energy & vitality) and black (the colour of coolness & mystery).
Being a personal trainer is more than just about flexing your muscles. It is about knowing how to draw out the best in your client and 'infecting' them with your abundant energy. It is about being creative and designing new exercises when the equipment is spartan. Most importantly, it is also about being a steadfast beacon of support and motivation for your client when the going gets tough.
Paying tribute to my roots where it all started for me, I added in symbols of the the gym in the form of dumbbells and weighted plates. To this very day, I still train using them.
Lastly, for the 4 guys who started on this journey with us, I included a group photo and the trainer declarations. Each declaration is a declaration to the Universe of the values we hold true to our hearts. Being of service and adding value to other people's lives is definitely one of them 🙂