The Visual Art Of Looking Good Grooming Workshop For Senja Cashew Community Club People's Association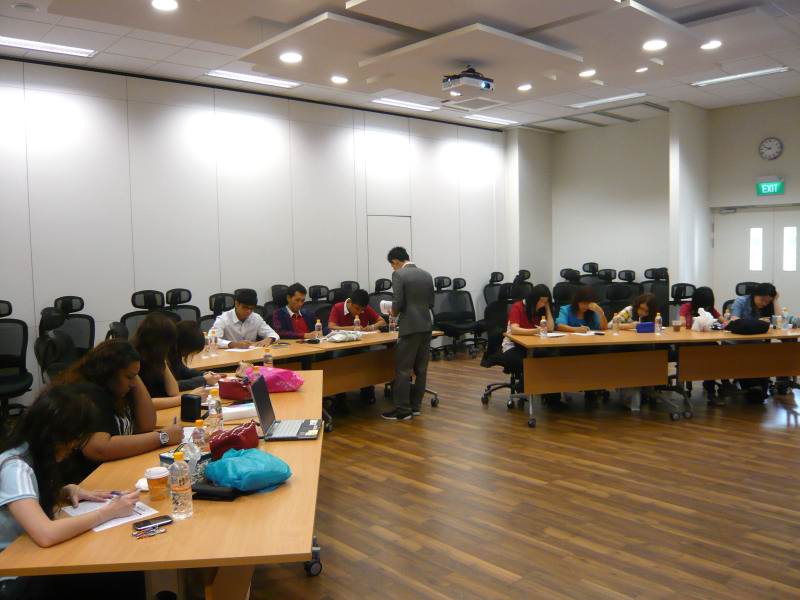 A friend who attended my grooming workshop today to help me take some photos remarked that he was amazed I could talk for four hours non-stop. 
Well, I firmly believe that if you truly enjoy what you do, it's not a job nor chore at all. It's working and yet having fun while doing so. I can share and talk on and on because these are subjects and issues close to my heart – something which excites me each time I start. And really, four hours is not really that long. For the record, I can speak for eight hours during my full-day workshops 🙂
Welcome to the next installment of my signature programme – The Visual Art of Looking Good. Today, I'm at the all new Senja-Cashew Community Club (CC), one of the CCs under the People's Association. Being at a brand new CC really does wonders to one's spirit as even the chairs are ergonomically designed to cater to one's comfort. Needless to say, I'm naturally all hyped up to do my utmost best in training the staff of the community club.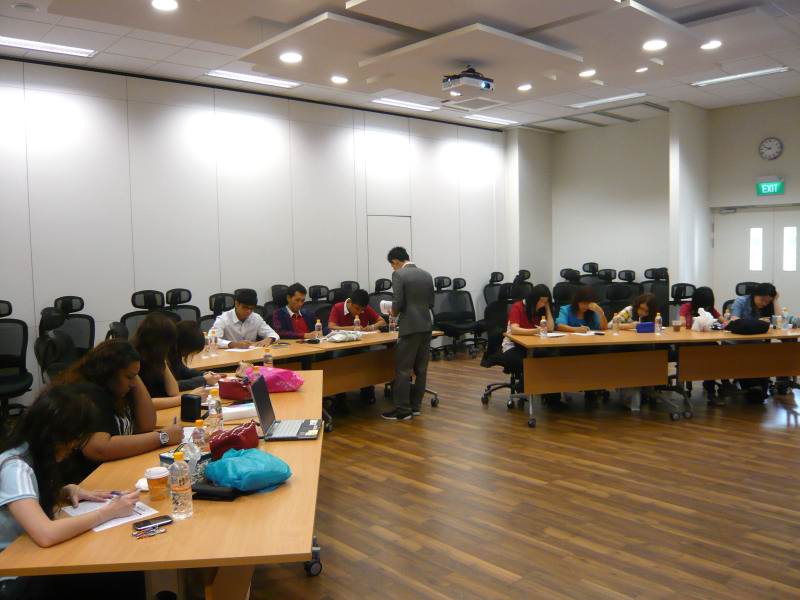 As this was a mixed group, the men and ladies naturally gravitated towards their own gender group in the seating arrangement as all were aware that they had to take their own body measurements. Ladies, being naturally shy and protective of their body measurements, would definitely not want their male colleagues to know. And of course, I'm very sure the guys too would want to have some secrets of their own too. Yet through all the body measurements, laughter after laughter rang out from different corners of the room. Perhaps some measurements turned out better than expected?
Never content to just play second fiddle to the ladies although they were only a threesome, the guys with their antics ensured the entire workshop never had a dull moment. Clothes swap day amongst them coming up soon? I'm very sure that will happen as they were already bantering and reserving the clothes of each other whose colours, unfortunately, were not his season colour. It certainly didn't come as any surprise that all three were dramatics.
And more on colour analysis, perhaps the ladies now understood why I had told them before-hand to turn up sans makeup. Wearing makeup and attempting to figure out your best colours is akin to finding a needle in the haystack. It's difficult and not accurate!
Serious at times and jovial other times, the staff were an awesome fun lot to train. Thanks for the memories 🙂