The Visual Art Of Looking Good Grooming Workshop For Mrs Singapore South East Asia 2011 Pageant
If you ask me, this is without any doubt a special edition of my signature grooming workshop today attempts to turn three pageant hopefuls of the forthcoming Mrs Singapore South East Asia 2011 into potential title holders.
I always believe a beauty pageant is always more than just having good looks or a perfect hourglass figure. It goes beyond that. Your personality, poise and confidence are equally important, if not more. For all three contestants who came knocking on my doors, I applaud them for having the courage to explore new horizons and transform themselves into style paragons.
Whoever said life stops after you are married and have kids should be shot in the head. Life only starts to get more fulfilling as a lady gets to balance multiple roles in her life – as a loving mother to her children, as a supportive spouse to her husband, as a filial daughter to her parents and as a dependable sister to her siblings.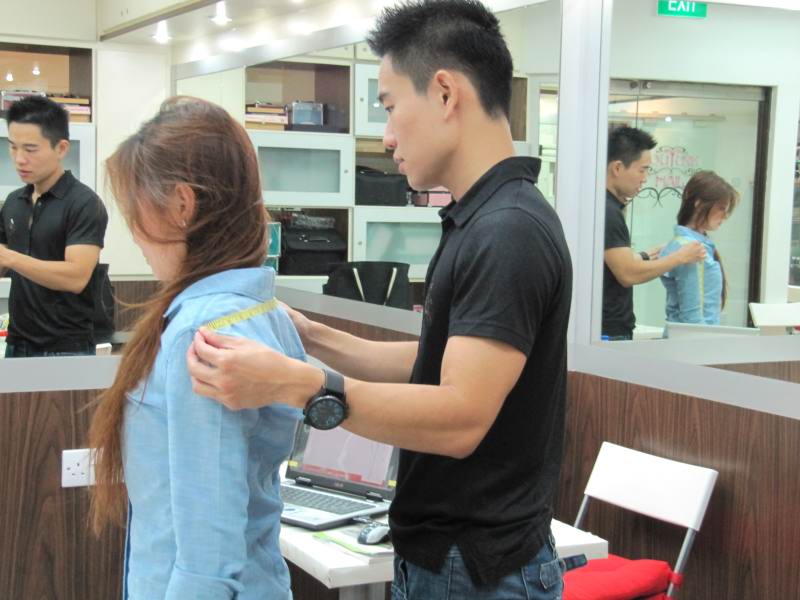 Every lady is beautiful and successful in her own way. The only question is how she ups her charisma quotient so that she stands out from the rest like the goddess personified. Perhaps this answer can be derived from today's grooming workshop.
If you think you already know it all, think again. Never one to just teach boring stuff, the ladies were kept in awe for every single moment. Whether it was measuring their body shape (which I suspect most people don't do and don't know where to measure), finding suitable gowns to flatter their best assets or deliberating on the right colours to match their skintone – it was a learning journey which they had never experienced.
Just like how a baby first starts to crawl and then gathering enough courage attempts to walk and subsequently run, the ladies too were still in the exploration stage prior to the grooming workshop today. But I'm absolutely certain that after they have walked away, all will be crystal clear and even more certain on what they must or must not do.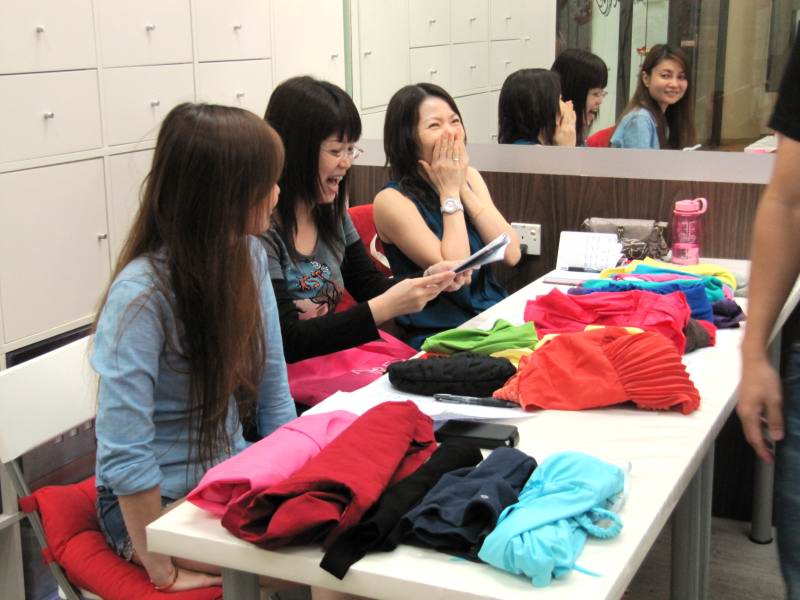 Here are some quick tips for those who wished you were here but missed it for whatever reasons…
1. Picking the right evening gown is tantamount to whether you make it or break it. First impressions count! So choose your gown carefully.
Hint: The length of the gown should reach the floor. It's an evening gown and not a cocktail dress.
2. If you can't decide which looks better on you, put it on (or if you can't, then at least drape it), take a picture and then decide. Don't be ruled by your heart. Rule with your eyes. Many a times, we love a colour so much that we ignore the truth.
Hint: Yes, the truth may be cruel but it's better to accept the truth early then continue to be living in a web of make-believe.
3. Be creative when it comes to choosing your national costume. If I see only cheongsums, saris and kebayas on stage during the finals, it's definitely not going to make you stand out. You will just become one of the rest of the hopefuls.
Hint: If you have it, show it. Show your midriff? Why not? High slit? Why not again?
I'm eager to see how these three ladies will start their transformation journey after they step out of class.  After all, they have acquired skills that will last them a lifetime, even after the pageant.
May the best lady win 🙂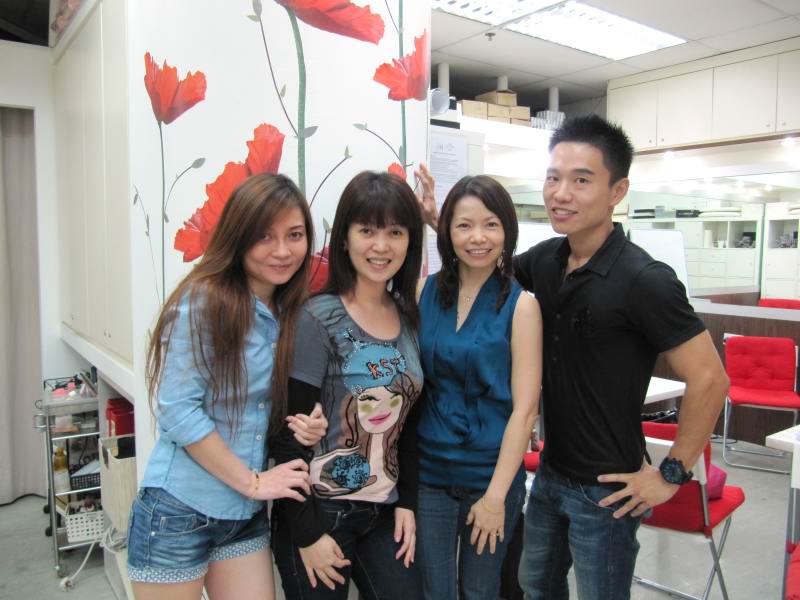 With Dior, Sally & Grace
Postscript: Click here to read how the ladies performed at the grand finals of the Mrs Singapore South East Asia 2011 Pageant on 4 June 2011 at DBS Auditorium.