The Sunday Times Article: Dressed For Success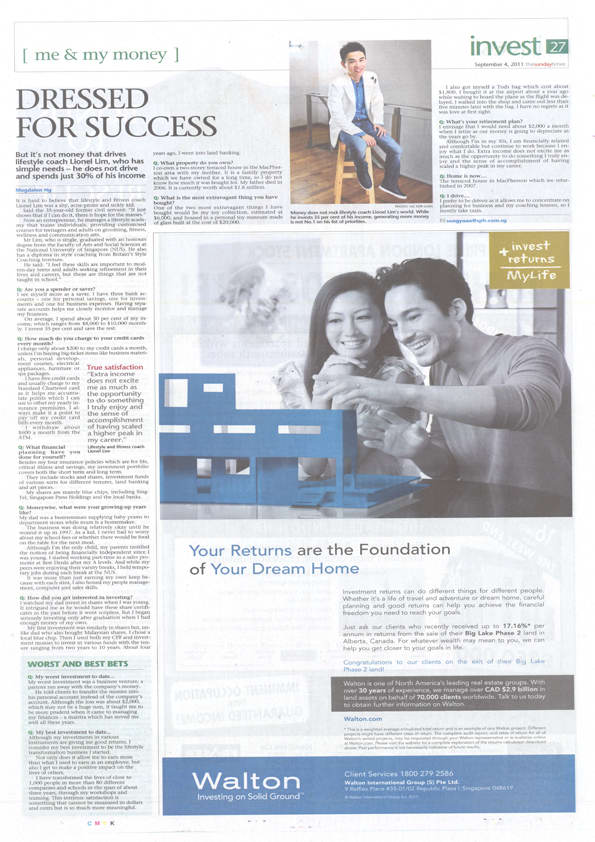 Many people want to step out and exit the rat race but have not summoned enough courage to do so. I can relate to this and all of the pulling back factors – chief among them strong family objection, the fear of failure and a lack of self-conviction.

But there will come a point in time when enough is enough. You just have to sack your boss and move on. Staying on would mean continued misery, false promises and a decreasing quality of life. Only upon leaving would one truly become free and fulfill one's destiny on this planet.

This was what I experienced myself. And looking back, since stepping out and starting my own business, I'm been extremely blessed to have summoned the courage to leave, pursue my dreams and persevere.

What the last three plus years have culminated into has been an exciting journey of learning, growth and transformation beyond my wildest imagination.
This year alone, I've appeared on 
Mediacorp TV
 and today marks the second time I'm being featured in the national papers. What makes the article in today's The Sunday Times extra special is that it is my first full page spread.
When I was younger, I used to admire the people who would appear in the papers for free – they had to be either politicians, celebrities, criminals or the dead. And then when the years evolved in the new economy, another category was added – entrepreneurs. 
I am proud to say I am an entrepreneur. And I will help you get dressed for success, in the same way I have walked the path myself 🙂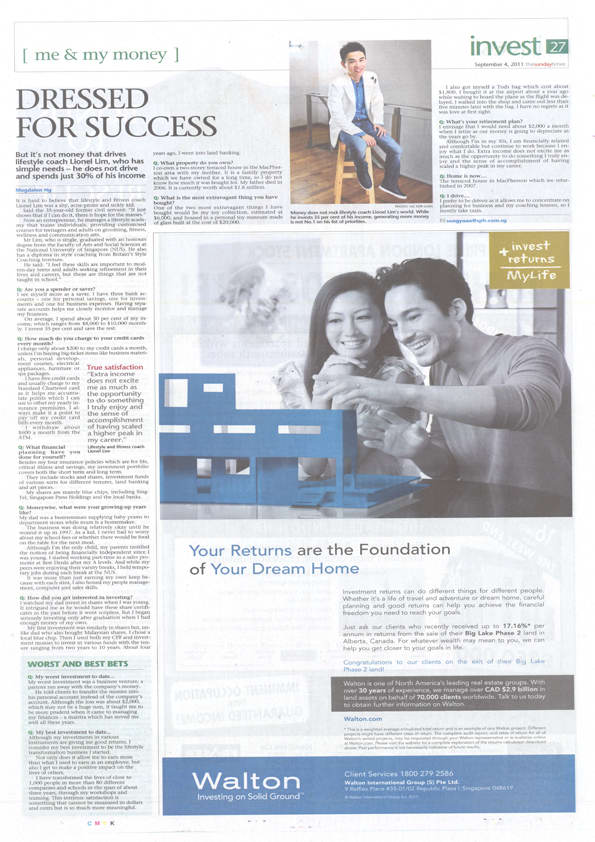 PS
: 
Click here
 to read about me in The Straits Times Life : Collectors Series (20 Aug 2011)
PPS: Click here to read about me in The Straits Times Mind Your Body Fit & Fab: Mr Confident (12 Jan 2012)
PPPS: Click here to read about me in Lianhe Wanbao Health & Wellness: Resistance Tube Exercises (29 Jan 2012)
PPPPS: Click here to read about me in Lianhe Wanbao: Fitness Ball Exercises (17 Jul 2012)