The Straits Times Life Article: Collectors Series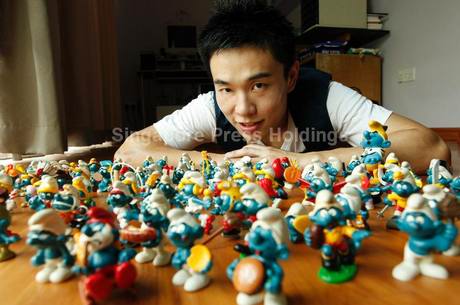 We all have many roles to play – the first role being our public role. That means who we present ourselves in front of others. For me, I'm a lifestyle coach. The other role is our personal role – who we are when we are relaxed and chilling out at home.
Many would already know my public role from the numerous grooming workshops, health and fitness talks and other trainings which I conduct. But much less is known of my personal role.
Well, at least until today when The Straits Times Life team interviewed me and shed more light of the personal life of Lionel Lim in the Collector's Series.
Reading the papers on a lazy Saturday morning, it may come as a surprise to many that I actually collect toys. What makes for double the surprise is I have a private glass toy museum at home to house all my toys from my childhood days.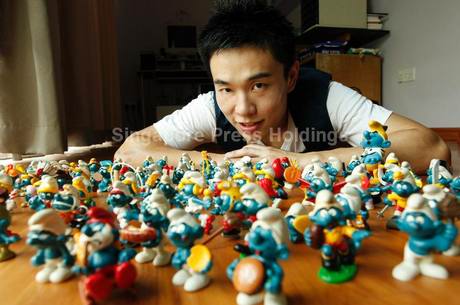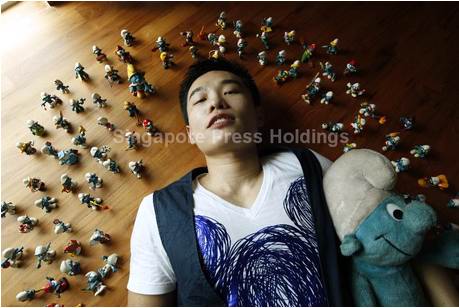 When I was approached for the interview, The Straits Times Life team decided to pitch it around my collection of 103 Smurfs. After all, the first Smurf movie was going to open in local cinemas in barely two weeks' time. We all agreed it would make an interesting read.
But as the Life team dug further, they realized that I actually collect more toys than just Smurfs. Like most other guys who grew up in the 1980s, I also collected Star Wars (mine is the original 1984 collection), Masters of the Universe (think He-Man and Skeletor), MASK, Matchbox Toys and Transformers. In more recent years and from my travels around Asia, I started collecting Momo Bears as well.
I love Smurfs because they strike a chord with me being small, blue and cute. They also teach us the right values such as respect for your elders (think Papa Smurf), community before self (protect the Smurf Village) should Gargamel invade. Also interestingly, Smurfs project the different personas that are in all of us. We have Grumpy Smurf, Brainy Smurf, Clumsy Smurf, Vanity Smurf…the list goes on.
Life to me was more than just growing up with the small, blue, barely three apples tall Smurfs. It was a time for bonding with Dad who started buying me toys and getting me interested in them. Growing up with no Internet back then, my only playtime was with my toys and with Dad teaching me how to take good care of them…to such a great extent that the toys are still in excellent condition today.
Looking at the creatures behind the glass toy museum, happy in their new enclaves, I cannot help but reminisce about the good old days when Dad was still alive. This was a legacy which father and son shared, a bond so intimate that only the toys themselves would live to speak of the tale. And this would be the same legacy I would share with my children and grandchildren in time to come…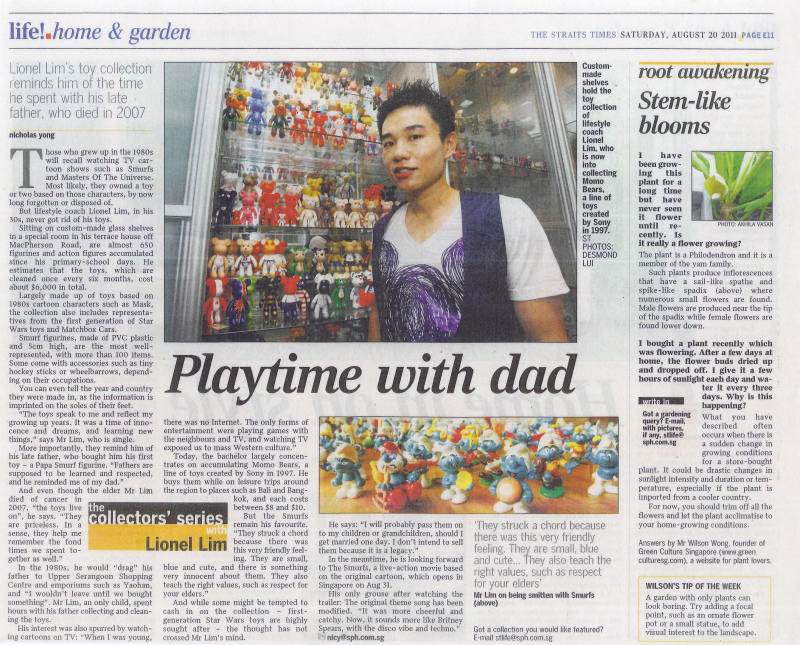 PS: Click here to read about me in The Sunday Times: Dressed For Success (4 Sep 2011)
PPS: Click here to read about me in The Straits Times Mind Your Body Fit & Fab: Mr Confident (12 Jan 2012)
PPPS: Click here to read about me in Lianhe Wanbao Health & Wellness: Resistance Tube Exercises (29 Jan 2012)
PPPPS: Click here to read about me in Lianhe Wanbao: Fitness Ball Exercises (17 Jul 2012)