The Amazing Lifestyles 2011 – Photoshoot Part 2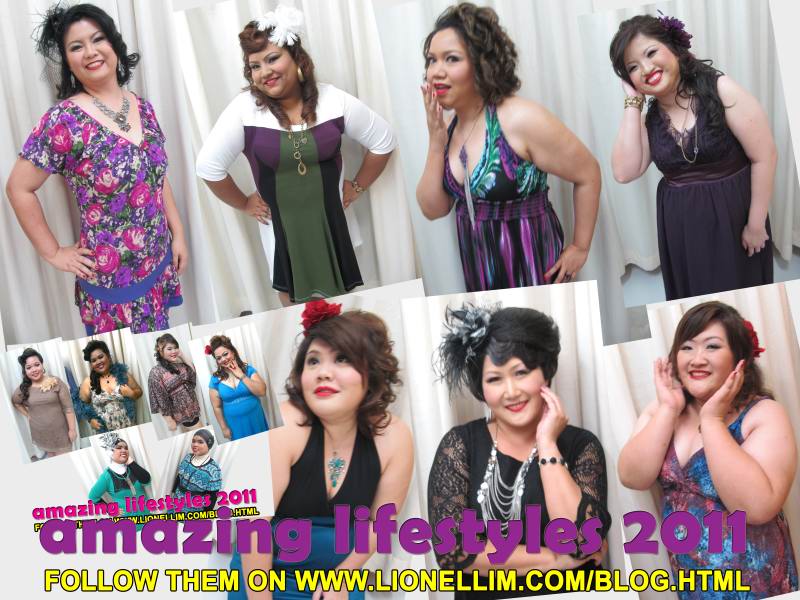 Many a times in life, it's not about doing the familiar that is comforting. Instead it more often than not comes across as a chore as there's no more challenge. Instead, it's about moving into unchartered waters and doing new things that gives us that energetic boost, leaving our lives more fulfilled.
I'm not the only one who believes in this. Just ask the other 7 girls who came along for today's photoshoot. Today, if you have been following the rest of my blog on the journey of the Amazing Lifestyles 2011, is part two of the photoshoot. Continuing from where we left off last week, today again witnessed the transformation of seven ladies into sultry beauties in their very own rights.
In all respects, the girls today were more well-prepared and well-informed. Well, they had every reason to as they read my earlier blog and also saw some of the pictures which were leaked onto Facebook by the others. So, naturally, we would expect more from them. And they did not disappoint. I need to applaud each and every one of them today for helping done their homework. Their homework (which was not assigned by me…) involved searching the internet to come up with a style or a few styles which they particularly liked. And if that was not good enough, some even more hardworking ones printed out the pictures and gallantly showed them to the makeup stylist. So in between the waiting time for the styling to be done, one could hear adorations of "so lovely…I want to be like Marilyn Monroe…or Audrey Hepburn…" And you bet when the look was done, everybody else took a double take on everyone else. For some, it was as if they put on makeup for the very first time as they completely morphed into another person – glamorous, pretty or just timeless.
It's amazing really how much the wonders of having the right hairstyles, makeup, accessories and clothes can do to boost one's confidence. After all, how many times in life do you have the opportunity to have a team of makeup artist, hair stylist, photographer and crew fuss over you from head to toe just to make you look drop-dead gorgeous for that very day? I certainly wouldn't mind too 🙂
Although the shoot today ended later than last week, everyone was in high spirits, me included. And it was perfectly normal for some to not to remove their makeup as they were still in the mood to take more behind the scenes photos…It was evident that the ladies were all coming together to have fun while bonding…
And just in case you have not been updated, the photographs will not just be for their personal viewing. Each girl will also choose her favourite photo from the lot. This photo will go into the making of a calendar for 2012 with each one gracing one particular month. And for all you supporters out there, we will also kickoff a series of campaigns on Facebook for you to "LIKE" the girls. Plus you can also support them by buying their calendars when it goes on sale 🙂