The Amazing Lifestyles 2011 – Photoshoot Part 1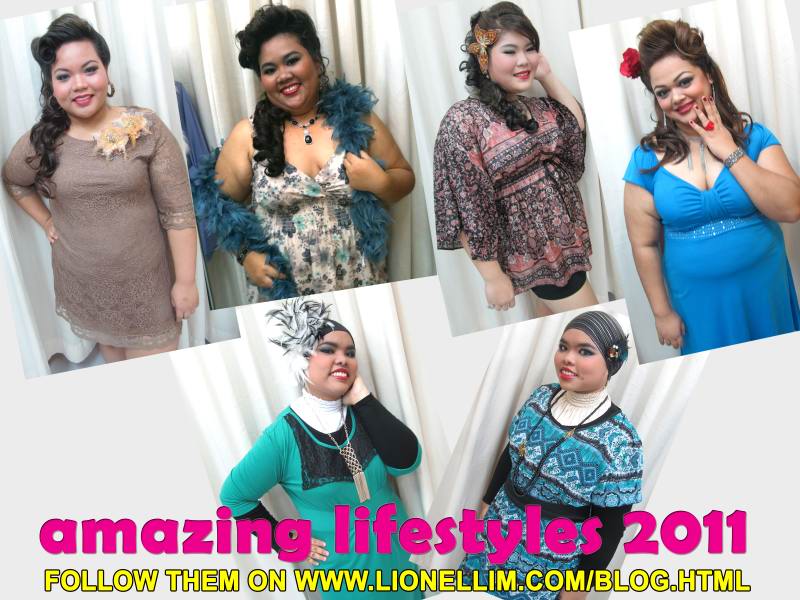 To some, it's like asking them to do the impossible. To others, it's like being thrown into the deep blue sea with no chance of survival at all. Yet for those of you who know I love bucking trends and not follow them, all those who are along with me on this journey will survive. And they will more than survive. They will become princesses or queens in their very own rights.
If I have to sum up the sentiments of everyone here today at the first of two-parter photography shoots of the Amazing Lifestyles 2011
, it will be this immortal line.
"Nobody can teach you confidence. You have to find it from within and let it surface." – Lionel Lim
And for this photoshoot session arranged at J&C Bridal Collections (the official photographer), it was just amazing to see all the ladies dig deep within and have fun.
I know the precise feeling. Having been there, done that many times, I can emphatise with the girls. For many, it will be the first time they are doing a studio shoot. And there are thousands of "what ifs" in their minds and butterflies in the stomach as well. Nervousness is regarded as the common thread that runs all across.
Despite the reservations about dress sizes, colours, styles and all for some, it wasn't as bad as I had envisaged. All ladies had their clothes pre-arranged for them on a moveable rack. While doing their hair and makeup, we helped them to choose their accessories to match their clothing. Accessories are so important to help them glam up their looks as every detail counts. Think about crimson red lips, red fingernails, adding a mole on the face. And much attention must be paid on the hair. Whether it's a beehive, or curly, big waves. Consider adding a red rose and there you have it. 
And when the transformation was done and the ladies stepped out in style, I was awed beyond words. Awesome! It was like turning the page and walking back in time, seeing each lady emerge as if she was in the 1950s.
When the lights and camera came on, the initial fears of apprehension, frozen movements and forced smiles very soon melted away. In their place were sultry, sexy and sizzling hot looks. 
If you know me well enough, you will know I love injecting extra fun. So I certainly wasn't going to let the ladies off so easily with just the close up, half body and full body shots. I whispered to the camera crew that I wanted lying down poses as well. And my wish was granted. 
So in came the plush carpets – first the luxurious red one and then the furry white one. Lying down on the carpets, we added more props in the form of bling blings, butterflies, roses, flowers and other accessories. 
Standing behind the cameras, I saw confidence in each and every girl here. It was very inspiring to see each girl (as the batch today are all singles) literally blossom from girl to woman behind the dress, camera and smiles.
Each one basked in her own glory and soaked up the atmosphere completely, with the hairstylist, makeup artist, dressers, camera crew and me fussing over their every detail. 
And when it was over, I teased them to say I understood how they felt at that very instant from the longing in their eyes. Their eyes told me that they wished that the shoot could go on and on as they had already morphed into their own element. It's always the case. After the first few warmup shots, you naturally know where to turn, how to pose and smile as if you are the next top supermodel.
You go girls…! I am proud of each and every one of you for a job well done! Now for the second-parter of the photoshoot next Saturday. Same time, same place.