The Amazing Lifestyles 2011 For Plus-Sized Ladies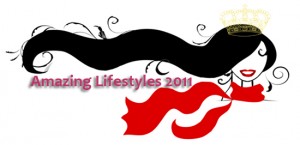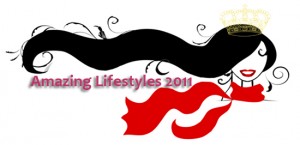 Having interacted with hundreds of people from my workshops, programmes and trainings, what never fails to amaze me is the fact that we all have confidence. For some, it may still be dormant, waiting for the right opportunity to surface. 
And for a special group of ladies, there is no better time than now. I salute them for having the courage to step forward and enroll in Amazing Lifestyles 2011. If last year's inaugural pageant
was an indicator of what these ladies can look forward to, I'm very sure the lineup this year will blow your minds away.

I'm absolutely honoured to be appointed as the events manager for the Amazing Lifestyles 2011. The Amazing Lifestyles 2011 concept is a very simple one. We do not want to neglect our bigger, plus-sized sisters, friends and colleagues out there. Taking a leaf from all the other female pageants in the market, nothing even comes close than our altruistic desires for these ladies to embark on a journey filled with self-discovery, transformation and confidence. 

A sneak preview of the exciting lineup ahead reveals the following:

Studio Photoshoot

All ladies will be involved in a studio photoshoot. The concept for the photoshoot will be 1950s Pin-Up Girls made famous by Katy Perry, Dita Von Teese and TV series Mad Men. The era epitomises curves and curvy girls.
The signature look is all about the heavy false lashes and siren red lips with curls, headbands, ribbons and up-dos. So think poodle skirts, twin sets, trapeze dresses, retro fashion etc. Glamorous? Definitely! Sophisticated? Definitely! Sexy? Definitely!
Following the selection of the photos, all ladies will be featured in a calendar with a single month's spread. Talk about being your own cover model. How's this for a change? :p
Self Enhancement Workshops
Everyday in life, we are either growing or not. We want all ladies in Amazing Lifestyles 2011 to continue to grow and realise their full potentials in this journey. And that was why we have arranged a series of workshops for the participants to be schooled in areas such as relationships, makeup, stage presence and fitness. To be conducted free of charge to all ladies, industry experts in each of these fields will be holding court.
The Runway Fashion Show
It may sound silly but true. I've asked my workshop participants and 95% of them love the glitz and glamour of 'Sex And The City'. And we want to recreate this image in all our ladies when they take to the runway and do a fashion show end Feb which is the proud climax of it all. Imagine having your family, friends and colleagues cheer you on when you strut your stuff on stage. I can't wait!!