Suit Sponsorship From J&C Bridal Collections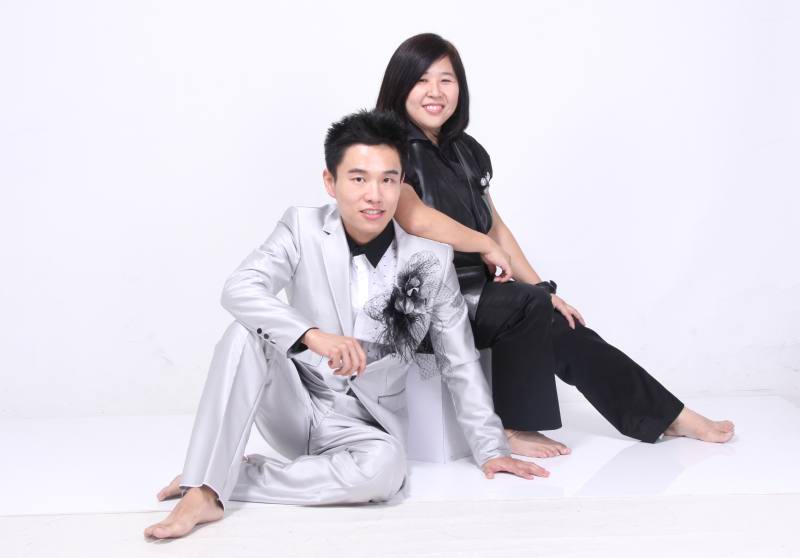 Speaking to Cynthia Neo from the renowned J&C Bridal Collections is like catching up with an old friend over a cup of coffee. Warm and friendly, Cynthia bubbles with energy as she walks you through the beautiful moments of her 15 years in the bridal industry. An industry veteran, J&C Bridal Collections remains one of Singapore all-time favourites bridal studios.
Heading a team of eight like-minded staff at J&C Bridal Collections, Cynthia feels that the main role of any bridal studio is to realize the needs of the customers. In her own words, she says "we do our best each and every time to realize their dream wedding and spare no efforts to get the details right." It is indeed this unwavering passion in what she does that makes her more than just a bridal studio owner. Perhaps the greatest similarity we share is that we both see ourselves as a friend to our customers, above all else.
Many a times when something happens, it happens for a reason. And that reason is often attributed to the fact that the Great Universe feels you are deserving of it. And so today, my moment arrived. My suits will henceforth all be sponsored by J&C Bridal Collections! With the generous sponsorship, I will now have plenty of reason to look extra stylish, dapper and immaculately dressed each time I have a social function to attend.
Looking at Cynthia at work, on how she fusses over every detail – from the stitches on the gown to that strand of fly-away hair, one envisions that this is definitely not a calling for the impatient. It's also not always about work and work. But it's definitely about bringing out the best in both the bride and groom. And yet having fun at the same time.
As an image consultant, I'm very particular about what I wear. And like what I share with my workshop participants, we should always wear a style that suits us best as it helps to boost our confidence. In this age and time, we want to look good for a multitude of reasons, but chief of them all is to look good externally and feel great internally. 
I particularly like the silver suit Cynthia designed for me as not only does it complement my skintone perfectly, it also makes me look like one of the Korean male heartthrobs in the various idol drama series. Regal yet trendy at the same time, I couldn't help it but compliment Cynthia on her excellent choice as it's just so my style. Thank you 🙂
For all the men out there who are looking for a bridal studio for your upcoming wedding or simply thinking of making a suit, you can seriously consider engaging Cynthia.
Contact her for a non-obligatory discussion today! The number to call is 62702925. And remember to tell her you liked what you saw Lionel wore as you may even get a discount!