Style Coaching: Style Makeover Coaching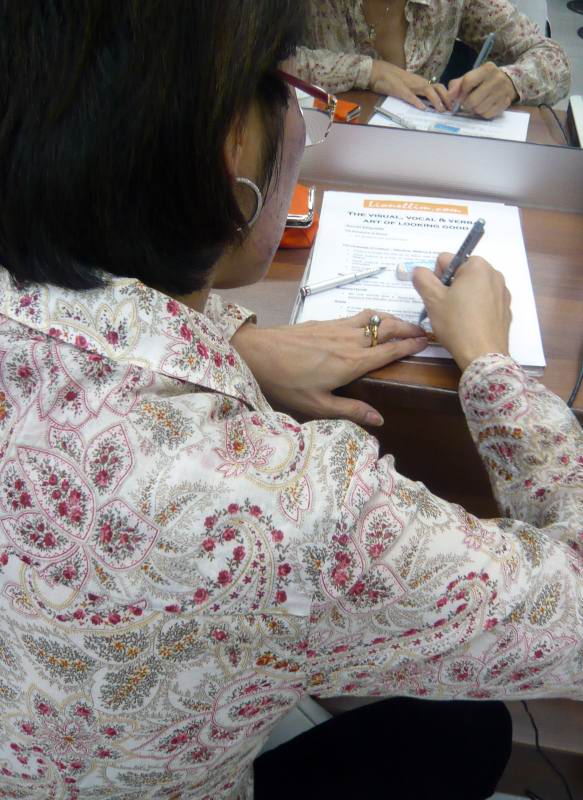 Welcome to Style Coaching! 
If you ask me, I see style coaching as a partnership between coach and client. This partnership is special because it is designed to help the client work on the most important issues in his/her life. In this respect, we are talking about grooming issues which can range from body image, wardrobe decluttering, personal styling to weight management and internal challenges. More importantly, because my style coaching sessions are done one on one, it allows you to go citius, altius, fortius. Just like the three Latin words from the Olympic motto, life coaching aims to spur you "swifter, higher, stronger" than you can possibly do it alone.
With this sole aim in mind, I'm really excited to introduce individual style coaching as an extension of my workshops and programmes. After all, not everyone wants to share their problems in front of others. And for those of you who are shy or inhibited, worry not. Here's another avenue for your to explore.
I've just completed three individual style coaching sessions with a female client. And we are now penciling down more sessions next month. I salute her for her courage to take that vital first step forward. After all, how many of us would dare to admit we need to improve our body image from time to time? 
Understanding a client's life story allows me to enter his/her world to tackle the inherent challenges. As style coaching sessions are highly personalised and 100% confidential, I shall not share with readers what issues are revealed during each session. But you can be rest assured that you will walk away feeling stronger, more confident and committed to living life the way you want it to be after each session. This is hardly surprising because my life coaching sessions allows you to focus on who you are becoming while you're doing what you're doing. By integrating the best approaches from fashion, grooming, psychology, fitness and business, I am your personal mentor, strongest advocate, listening ear and biggest fan. The best thing is that we maintain the coach-client relationship and I follow you through. 
Style coaching is designed for keen individuals who wish to develop themselves and quicken their pace of success in life. Perhaps the best accolade I've heard from my clients who have been through these sessions is how much more value they have extracted from me as compared to other supposedly similar grooming workshops they have attended at other establishments. That, really, is the best uplifting accolade 🙂