Stress Management Talk At YHI International Limited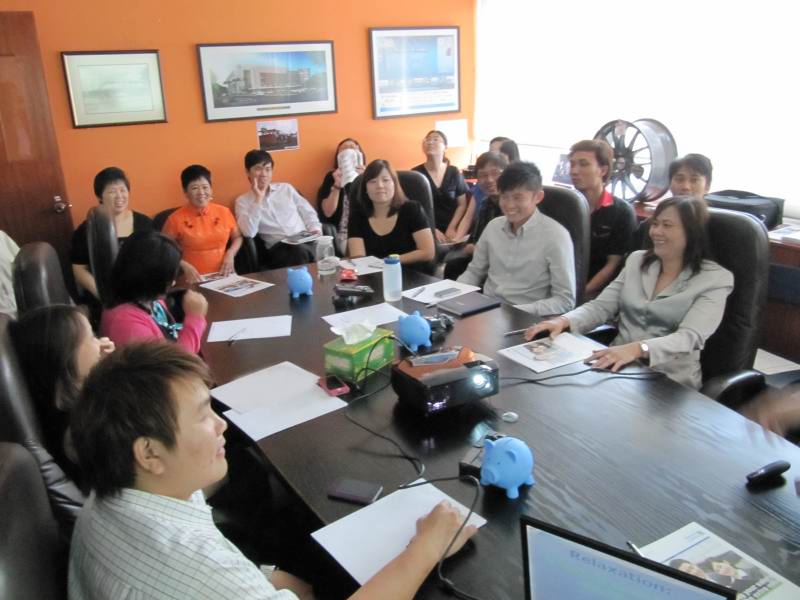 In the corporate world, one is subjected to different types of stress ranging from occupational job stress to deadline stress to career advancement stress. Yet perhaps one of the most common existing stresses not mentioned is the stress from having to move office or relocate.
Yes, please tell me about this. I remember the time back in my corporate world days when I had to relocate from a central location to the far northern part of Singapore. For once, my then colleagues and I felt we were like some concubines who would be banished to the cold palace or the faraway lands. If we were given a choice, we would have petitioned and stayed put. But such decisions can hardly be made at our level. After all, we were but mere employees, right? So we moved office…albeit reluctantly.
Well, if you find the above scenario familiar, you are definitely not alone. Moving offices is one of the most common occurrences happening not just in Singapore, but worldwide.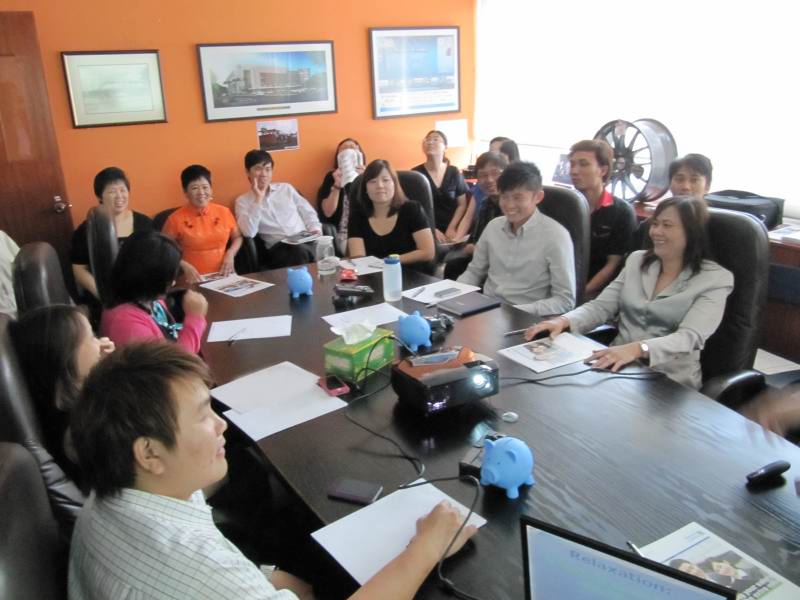 Invited to conduct a stress management talk at YHI International Limited today, I was given a quick glimpse into the operations of this SGX listed company. A global brand distributor of high quality automotive and industrial products, with subsidiaries located worldwide in Malaysia, Thailand, Vietnam, China, Hong Kong, Taiwan, USA, Japan, Canada, Australia, New Zealand and Italy; it certainly didn't come as a surprise that the head office in Singapore needed to expand.
Currently operating from a temporary site, the folks at YHI International Limited have to experience moving office twice – first to this temporary site and then when the new premise is ready, to relocate back. To be 100% honest, managing an office relocation is one of most stressful tasks that ever existed. I should know as I was in charge of moving my HR department over back then.
If you mismanage it, it can spiral into a time-consuming, energy-zapping, matters complicating journey into the unknown.
But be rest assured as after today's stress management talk, not only will everyone present feel more in control, they will also walk away with useful yet effective tips on how they can destress anytime, anywhere.
From my own experience, here are three of my most useful tips on how to create a stress less moving climate in your office. Read on to find out more 🙂
Tip 1: Plan Early
As the saying goes, if you fail to plan, you will plan to fail. More importantly, it's of utmost importance to plan early. Planning early gives everyone ample notice and allows them time to pack their stuff into boxes, label them properly before carting them over to the new office premise. It is advisable to communicate the need to move and the timeline to all staff at least nine months in advance to get everyone coordinated, motivated and moving along.
Tip 2: Involve Everyone
Moving office is not just my or your responsibility. It is a collective responsibility. Simply put, it's a team effort. And yes, T.E.A.M stands for "together everyone achieves more"! When a team exists, operational, logistical and strategic planning matters become easier as everyone has a role to play to ensure the shifting of office is done on time.
Tip 3: Enjoy The Process

Like all matters in life, moving office is a process. Enjoy it while undergoing it. And because it is a process, every bit of the journey can be broken up into bite-size portions so everything becomes more manageable.
Are you still stressed over any impending office moving? Stressed? What stress?