Sponsoring NTU Hall 6 Pageant 2012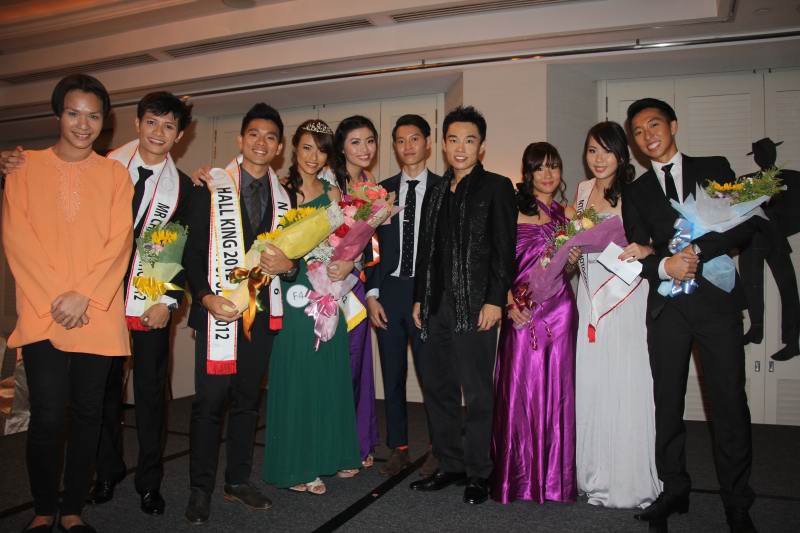 Hall pageants have been the norm in our local universities for years. But every year, the stakes only get higher as we the audience expect great entertainment value and bearing this in mind, the participants take it upon themselves to showcase their talents.
Welcome to Nanyang Technological University (NTU) Hall 6 Pageant 2012. This is the second year I'm sponsoring them (here is last year's entry.)
During my undergraduate days, I did not have the opportunity to stay in the hall. So the Hall 6 pageant acts as a good binocular eye to understand what hall life and camaraderie means.
Gathering here at the Grand Rendezvous Hotel, the pageant also doubles up as the hip factor for the Hall's annual dinner and dance. With a mafia theme, black was naturally the order of the night.
The night truly belonged to the four pairs of young people who came, entertained, charmed and grew up over the process.
Many a times in life, it's not winning that matters. Rather, it's having the courage to participate in something that is of greater significance.
There's a lot of hard work and effort behind the scenes, not to mention the sacrifice that the contestants had to make. Think of all the rehearsals, photoshoots and preparations…not forgetting having to familiarise themselves with their assigned partner.
It's obvious dancing and catwalk may not be everyone's forte, but there's nothing that will stop this group from delivering their best in the opening dance number to the individual catwalk cum strike-a-pose segment.
Equal credit must also be awarded to the energetic audience who cheered their favourite contestant each time he/she appeared. If you ask me, having crowd advantage is important as you will not feel so stressed up on stage. When you see familiar faces in the crowd edging you on, all the fears and apprehension simply melt away. In place you find only confidence.
The most cruel thing that can happen and always happens during any competition – pageant included, is the selection of the ultimate winner. In this case, we have our NTU Hall 6 Hall King and Hall Queen. Being crowned Hall King and Hall Queen is an accolade because the winners tonight will become role models for their juniors to emulate in years to come.
Sitting at the judging panel, it wasn't easy to come to a final decision. But I guess what swayed the voted was choosing the guy and girl whose star shone the brightest tonight; and who gave an overall 'A' grade performance across all the various pageant segments. That was the deciding factor between the overall title winners and the subsidiary title winners.
Overall, I must say well done everyone. I'm certainly looking forward to next year's pageant 🙂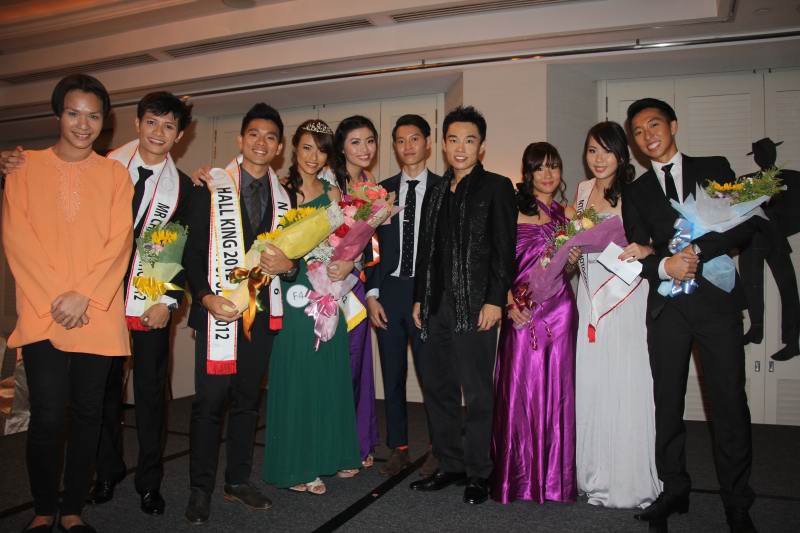 Everyone is all smiles…one big happy Hall 6 family!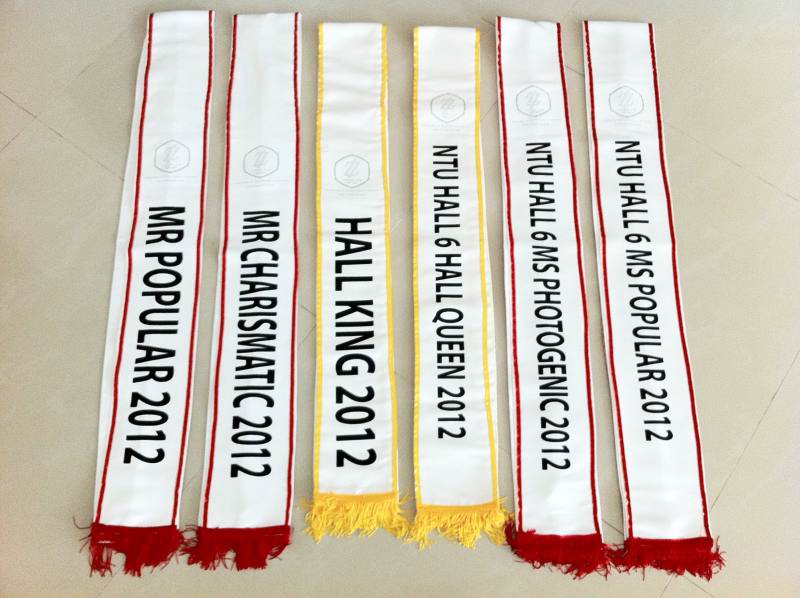 6 titles up for grabs