Singapore Website Awards Winner Lionel Lim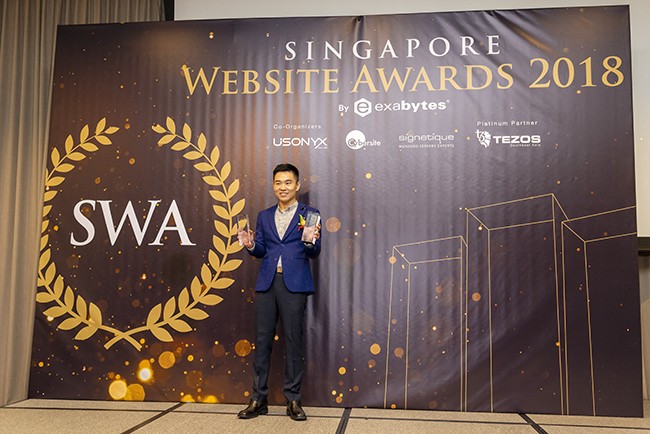 Held tonight at the Lifelong Learning Institute, the Singapore Website Awards 2018 recognises the efforts of both website owners and designers in different award categories in the past year.
When the results from the independent judging panel were released, I was pleasantly shocked. This website (yes this one which you are scrolling, reading and emailing me about right now) swept two awards – one in the popularity category and one in the technical category.
But trust me – I was never the most popular kid in school.
Studious kid? Perhaps.
Brainy kid? Perhaps.
But popular kid? Never.
Tonight has changed everything. Thanks to the Singapore Website Awards and the organiser Exabytes, I now know I can be great at my craft and be popular at the same time.
We are officially Singapore's Favourite Website (Commercial) as voted by the public. Thank you to everyone who voted….you know who you are =)
After winning the popularity award, we went on to win a technical award for Site of the Month (November 2018). This meant our website stood out from all the Singapore sites for that month.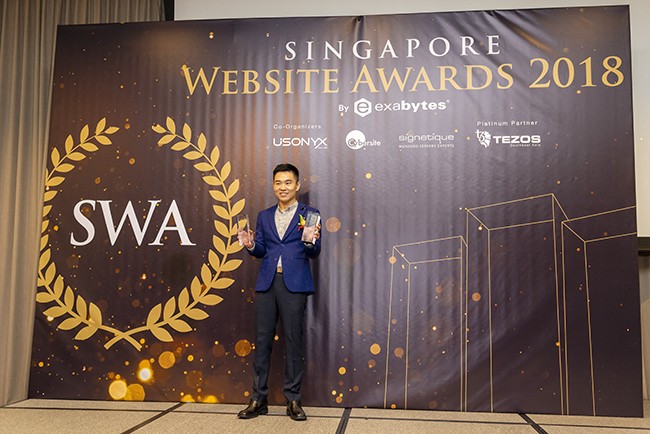 To me, there will always be 4 components to a great site. They include the following
– Look Aesthetically Pleasing (if the site design is crappy, I won't bother in the first place
– Be SEO-Friendly (it must rank on Page 1 of Google)
– Have Great Content (content is king in today's social media age. Do you curate your content regularly?)
– Drive Constant Traffic (that means people are interested in your brand)
I believe all of us have a unique story. And sharing that story, life experience, knowledge and passion can be an extremely fulfilling and lucrative career if you know how to package, promote and present it correctly.
Humbled with the twin wins tonight, we will continue to build on our successes and scale greater heights.
Love, XOXO =)