Radio 938 Live Interview On Love And Relationships
Stepping back into the familiar grounds of Mediacorp, this is my first radio interview and needless to say, I'm excited for three reasons. Firstly, I wonder how I would sound over air as it would be broadcasted live. Secondly, I wonder what questions the host would be asking. Thirdly, this radio interview is going to be interesting as it is part of the holy trinity following my earlier TV and print media appearances.
Invited alongside two other Eligible Bachelors from yesterday's Cozycot Love Fest 2011, we were asked a series of questions pertaining to love and relationships. Chief of them all was this perennial question hotbed – can there be true love if looks were taken out of the equation?
Throwing the question to all three of us with an apparent reference to yesterday's session in which the guys were blindfolded while going on a charity speed-date with ladies, the host Michelle Martins sought to get our views on air.
In a world where the visual element takes up 55% of the entire image score (like what I always share with my participants), it is difficult but not impossible. If someone does not catch your fancy or leaves you an indelible impression, would you want to get to know the other party a little bit more?
But other schools of thought would argue that Cupid is blind, isn't he? And chemistry does work in mysterious ways.
Take for instant yesterday's speed-dating session. Being blindfolded, one could only rely on the other faculties to suss out whether the girl seated in front would be someone to be considered date material. Without sight, one could only rely on hearing and touch. But then again, how much touch is touch? The other touch we can probably have is a handshake. Yet interestingly, one can tell the level of authenticity from that handshake alone. Is it a deadfish or a knuckle grinder? You be the judge…
We all have our own checklists of qualities which we aspire to find in the ones we date. This is not surprising as some of these qualities may be passed down from our parents. Others may be learned from past relationships (think often bad experiences). When we are younger, the list is inevitably long as a guy would look for a girl who is fair, slim, pretty and has long hair. If she is rich, all the better. A trophy girlfriend or wife she must be. In the same vein, a girl wants to find a tall, charming and humorous man. If he is rich, all the better so she can lead a tai-tai life.
But as we grow older, some of our convictions which we hold dear suddenly give way to reality. As our biological clock ticks away, we begin to refine our expectations.
To many, love, companionship, partnership, trust and intimacy are as vital to all of us as water and air are. Fulfilling relationships are not only for the rich and privileged. As long as we open our hearts and souls to seek the one, he or she will come at the right time. I always believe in this mantra – it's better to date the right one than date one hundred wrong ones. Yet one must have the courage to start dating and unlock all the senses in this process to find the right one.
Building good relationships that last is a journey. It is never a destination in itself.  Everyday, we create and re-create our relationships and we often have more choices than we know. The better we understand ourselves, our beliefs and that of our partner, the more satisfying a relationship we will create.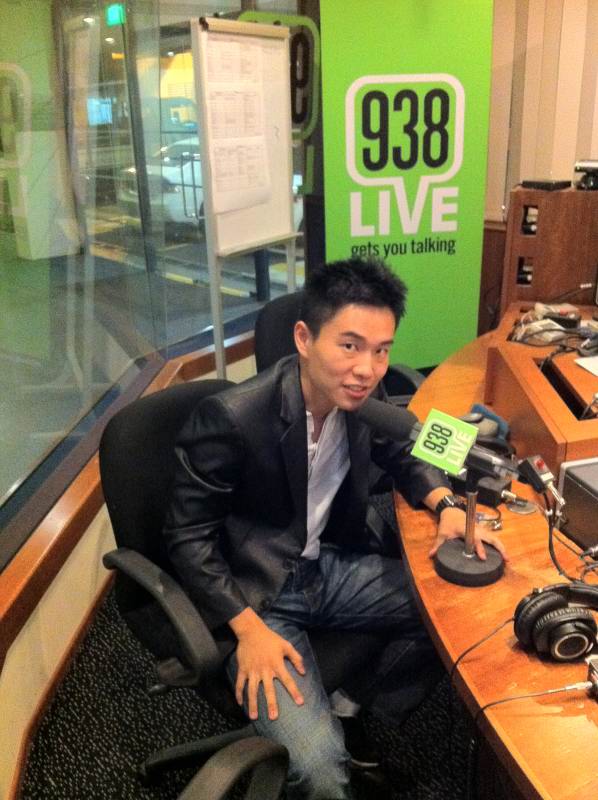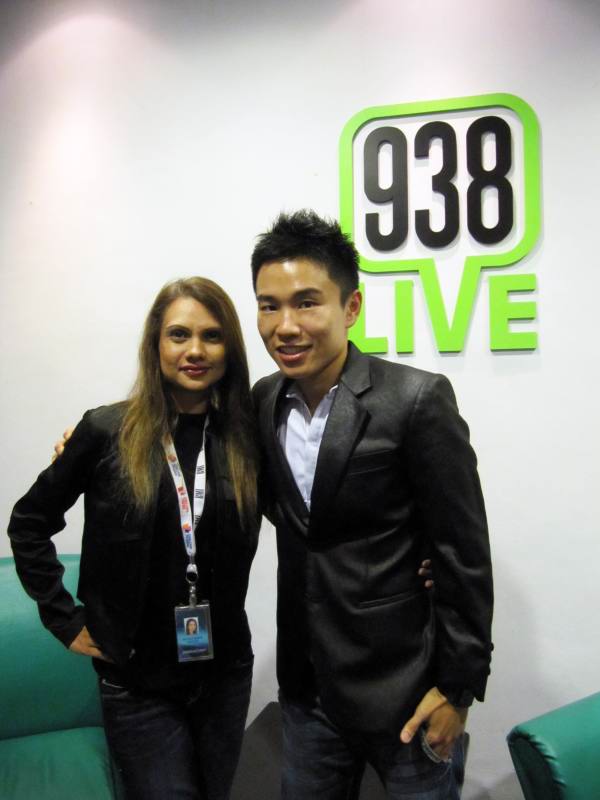 With host Michelle Martins after the live radio show