Putting On Makeup In Public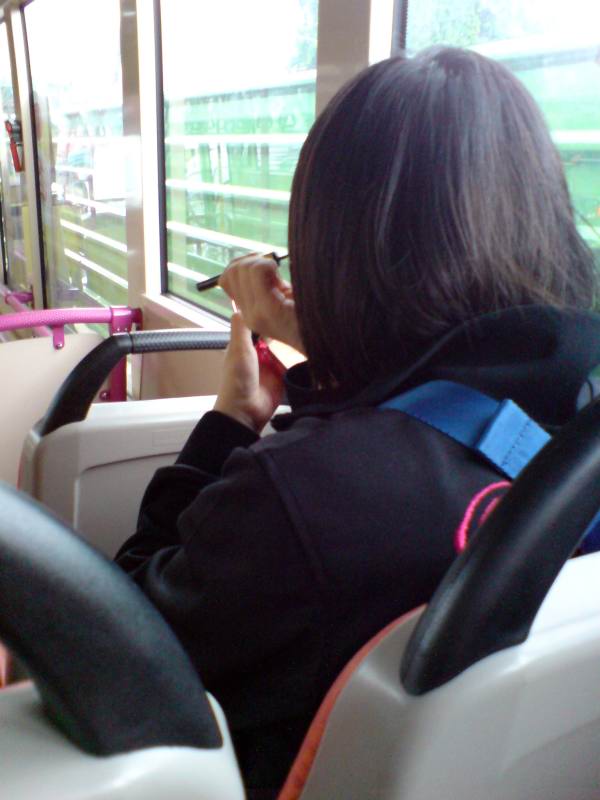 When you next take the public transport (either the bus or train), do look out for some interesting moments that will entertain you. Seated behind this lady in the bus, I was literally invited into her world as she sought to put colour on herself. Don't get me wrong for I wasn't being rude and I certainly wasn't intruding. Yes, she was applying makeup in the bus!
Looking at the way she applied powder, then the blusher, mascara and lipstick, this probably is not the first time she has been transforming herself in the bus. Never mind that the journey was less than smooth always and the bus screeched to a halt sometimes, her expert hands never failed her. In less than five minutes, she was done. One last look and she was satisfied with what she saw in her pocket mirror.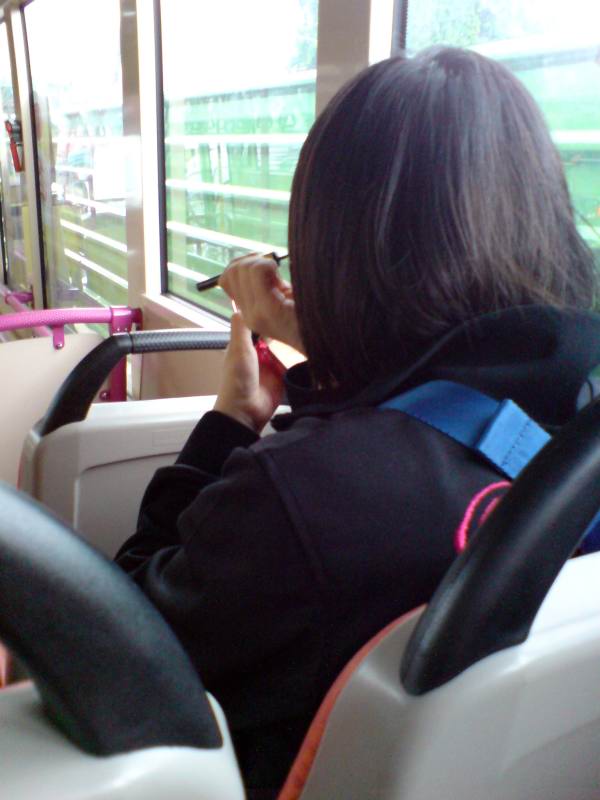 To me, applying makeup is a very sensual and intimate affair. If I were a lady, I would never ever do it in full view of the public. Why would I want others to know what brand of cosmetics I use and how I go about transforming myself from plain Jane to pretty lady? Just imagine if I were a novice and the bus halted suddenly, my less than skilful hands would mess up my face, and perhaps give me a crooked red smile thanks to the lipstick direction gone wrong instead of the full lips I had anticipated.
The biggest no-no has to be this. No lady on her way to work should be seen with her bedroom face. As I always share with my participants, this is one of the perennial image destroyers for a lady. If you show the world your bedroom face (which in essence is sans makeup), it just goes to show how lazy and sloppy you are. But I'm not asking you to get all dolled up like a geisha or Lady Gaga. All ladies need to look presentable is polite makeup – powder and lipstick. This is the minimum standard. And all it requires is just five minutes. Have your makeup on before you leave the house.
One last thing ladies – if you need to touch up quickly, please excuse yourself and do it in the washroom. This is basic social etiquette.
It really takes just one-tenth of a second to leave a lasting first impression. Had I seen the lady with her makeup on, I would have been left with a positive first impression. But because I had witnessed her metamorphosis, I really had to deduct first impression brownie points from her.