Personal Training Singapore – My Newest Fitness Website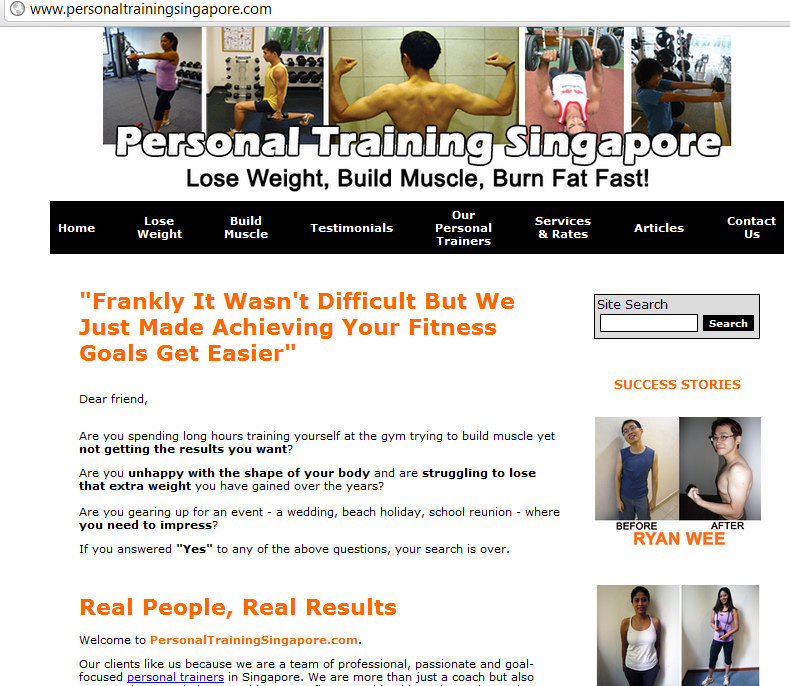 After working hard at it for 4 straight days, with only me and my trusty desktop, I'm pleased to share with everyone the latest arrival of my all-new fitness website 
Personal Training Singapore
.
As the name suggests, it's focused on helping existing clients and potential customers to lose weight and build muscle.

For some of us, we simply cannot see any results working out in the gym by ourselves. We look practically the same. This is not surprising as we have been doing the same exercise over and over again. Was it a wise man who once said that "if you keep doing the same time and can achieve different results, you should be called a genius"?

Indeed, if you are one of those who are still struggling to meet your fitness goals – be it weight loss or building muscle, let my team and myself be of help to you.
Unlike others, we all come with a certain baggage or past. If you already know me by now, I used to be stick-thin, sickly and acne-prone. While some of my trainers were skinnygainers like me, there were also those who were overweight and labelled terrible names by the people around them.
Here's a quick snapshot of my latest fitness site – Personal Training Singapore.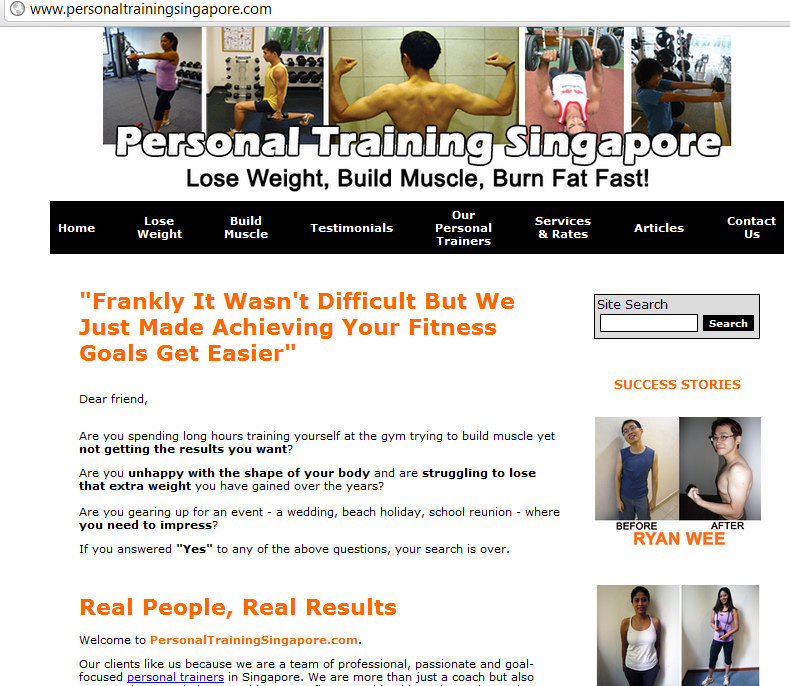 If you have dreams of wanting to transform your body too, to become fitter or simply because you have an important event coming up, stop wasting time experimenting on your own.
We live in a world where we are bombarded with different types of information coming at us from different directions. But at the end of the day, we know what we want. Go for it!