NUS FASS Mentorship Programme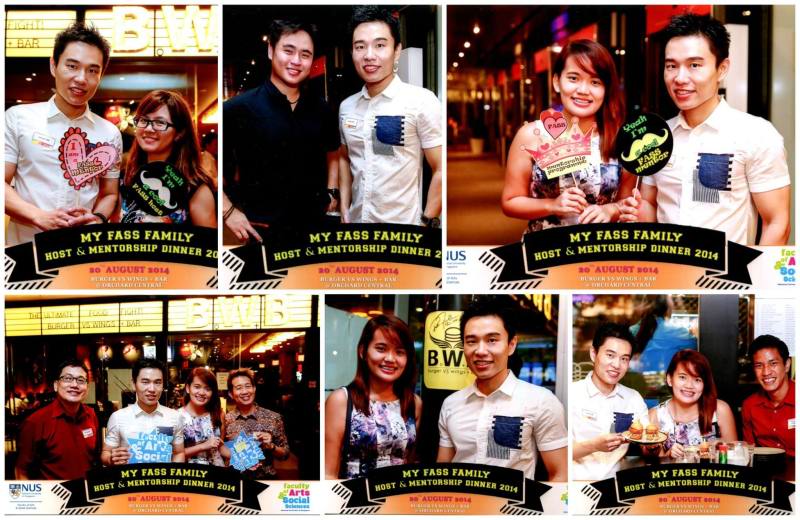 When I was approached by my alma mater, Faculty of Arts & Social Sciences (FASS) of National University of Singapore to be a mentor, I thought it was a brilliant idea. I accepted the invitation almost immediately.
It's been some years since I left the faculty. But honestly, I truly enjoyed my four years as an undergraduate back then. I never thought I would have loved school so much. At varsity, I was granted a new found sense of freedom I never knew existed. I remembered I could pack my lectures and tutorials together so that I would only have a three or four day study week. And having to do cross faculty modules stretched my horizons. 
We were treated as adults and vested with autonomy to make our own decisions. Nobody was going to penalise us for not turning up for lectures or failing to hand in our assignments. We would only have our own grades to weep upon. 
Fast forward to 2014 and from undergraduate to alumni and now mentor…time really flies. Yet some things never change. If you are really passionate about something, you would go all out to achieve what you set out to do. 
I firmly believe this is the common conviction of both parties. Whether as a mentor or a mentee, the only way for a partnership to work and for both parties to reap maximum benefits is to be honest, upfront and giving. A mentor-mentee relationship is like any business partnership – both parties must do their part and invest time, effort and commitment. The symbiotic relationship cannot be over-emphasised.
I had the privilege to screen potential applicants prior to selecting my mentee. This beats being matched. So the responsibility of choosing someone suitable rested squarely on my shoulders. 
It was obvious from the onset that my mentee had to be someone who would be keen to be an entrepreneur and start any business in this lifetime. And the good news was that I did find that good match in this enthusiastic, young lady. 
At the FASS Mentorship Programme Welcome Dinner tonight, we were formally introduced. But because I have met my mentee prior to this (twice in fact), this evening was more a fun and casual event for us to catch up and enjoy the food…while watching the other mentees calm their nerves before meeting their mentor for the first time.
As a mentor, the qualities I would bring to the table would include sharing my first-hand experience on starting businesses with little capital down, and subsequently branding it. 
I am excited and I'm sure my mentee is equally so 🙂