New Weights At Clubfitt Gyms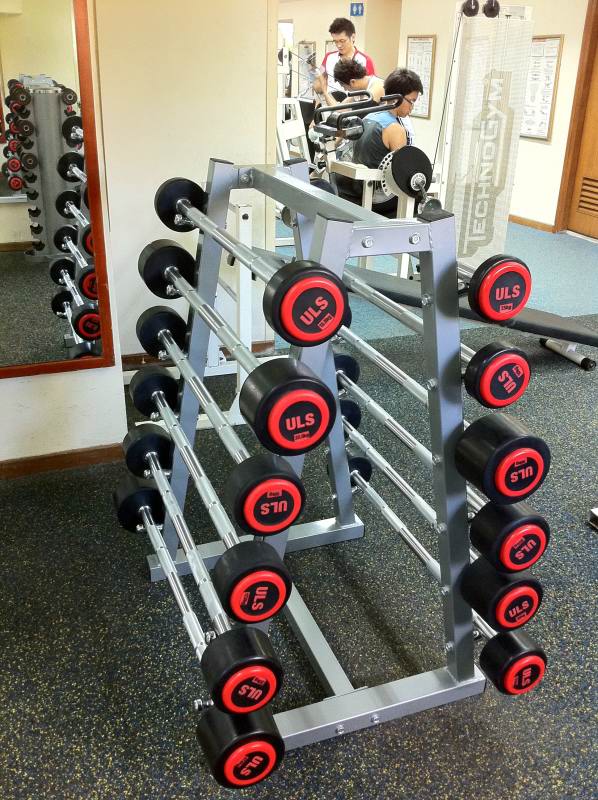 If you've always thought the public gyms were the poorer cousins of the private gyms, perhaps it's time to rethink that again.
Situated conveniently around the island, the 15 (and soon more to come I believe) Clubfitt gyms have been slowly, but surely undergoing a renewal of sorts of its own.
Imagine our pleasant surprise today at Toa Payoh Clubfitt Gym when both my client and myself saw gleaming, new weights. Like a kid finding new candy bars in the store, it was indeed a welcome sight.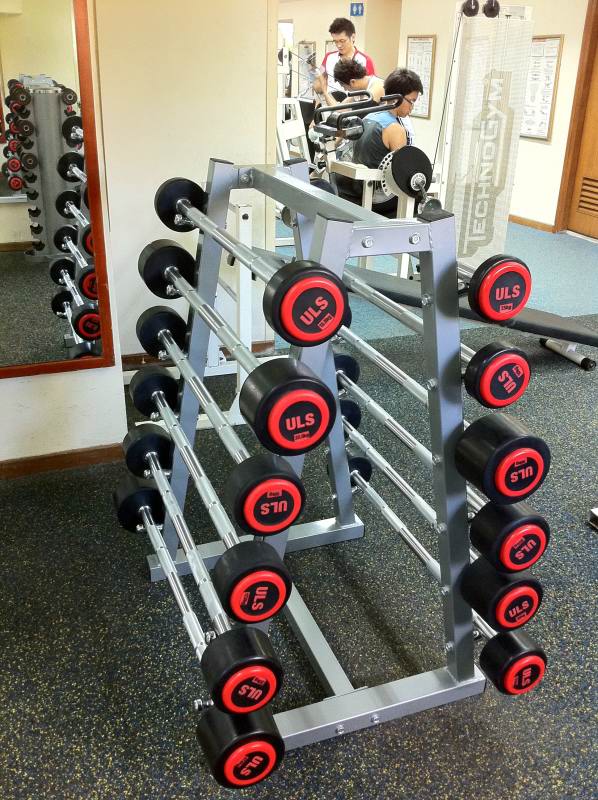 The new barbell weights on the rack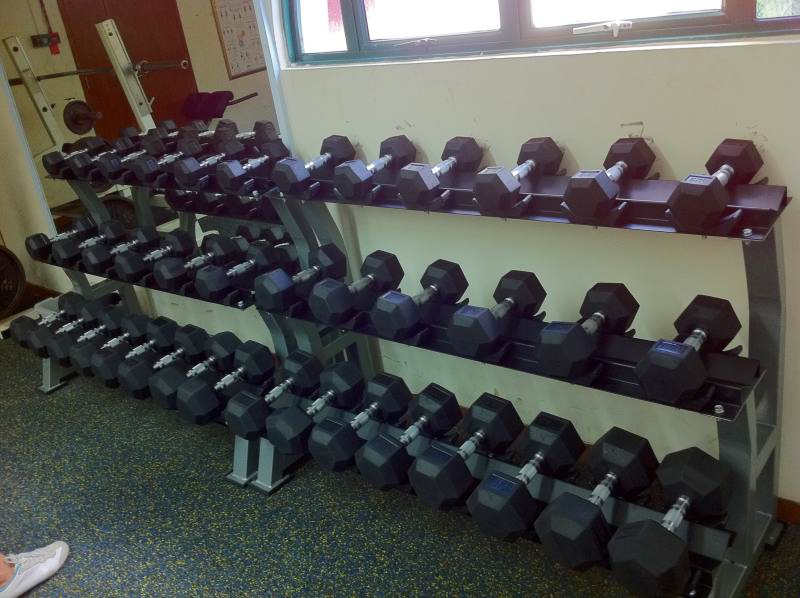 The new rubberised dumbells
In a world where the old is always discarded when the new is in, we particularly appreciate it that the old weights (which by now have become slightly rusty) have not been removed. Instead, they are still serving their loyal users, alongside the newer batch of barbells and dumbbells. So now you have two racks – one rack housing the old weights made entirely of steel and another rack housing the rubberised new weights.
Then a few days later when I dropped by Delta Clubfitt Gym for another fitness training, I too saw the same new weights there. I guess the upgrading of the gym facilities should be a common sight across all 15 Clubfitt Gyms.

The renewal of weights is a positive sign of even better things to come in the future. After all, fitness is for all and not only for the rich. So for those who are reluctant to sign up for a private club membership, there's always your good old Clubfitt Gym friend to fall back upon. And if you do see me there conducting personal training, do come up and say hi 🙂