My Healthy Meal: Chicken Breast Kway Teow Soup Lunch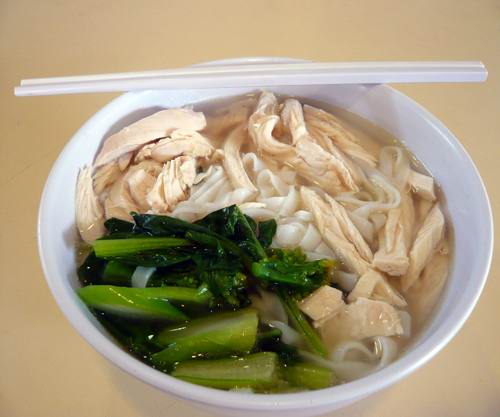 I always patronise the Redhill Hawker Centre after training on Saturday afternoons for my lunch. It has become a weekly ritual that the couple selling chicken rice can spot me coming from a distance away. Without having to mention or order anything, they will know what I will be ordering. 
Yes, it's always kway teow soup (果条汤 or guo tiao soup) with chicken breast meat and lots of vegetables. All this for only $3.50!
And as I'm a regular, I do detect some extra chicken breast meat and heaps of vegetables (there's more at the bottom of the bowl!)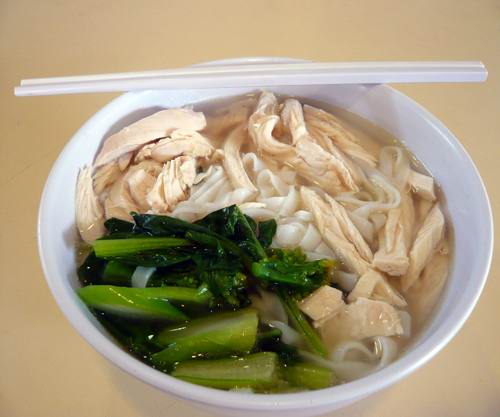 Even though I eat this every Saturday for lunch, I still find it yummy…Like it or not, it has become part of my meal lifestyle. In fact, you can cheat your way thin!
Try it today and comment below if you like it too =)