My Healthy Dessert Snack: Kiwi Fruit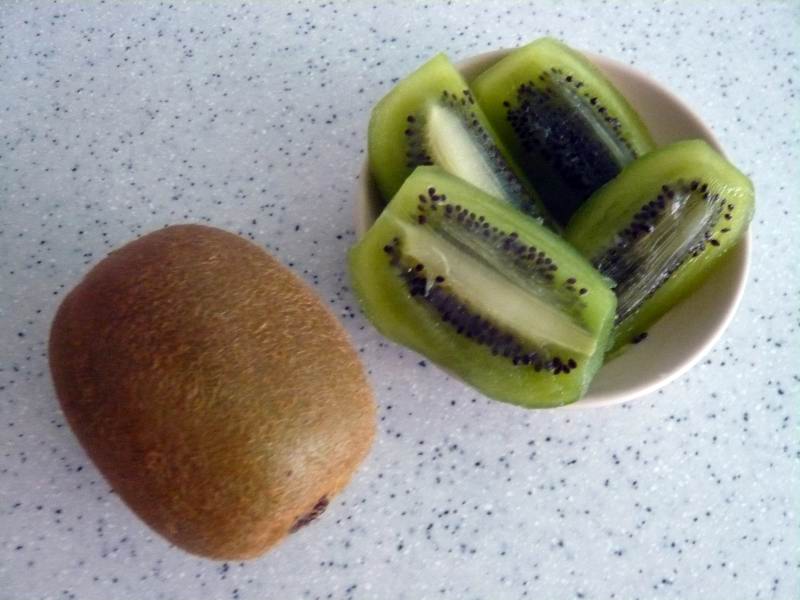 We all know the importance of eating fruits. For one, fruits contain lots of water which is essential for our human body's survival
. Second, fruits contain natural fibres which help us in our bowel movements and this helps us naturally detox the waste from our body. Third, fruits are natural foods. Just think of them as gifts from Mother Nature. For these three simple reasons alone, including fruits in our daily diet is of paramount importance.

But as we all also know, Singapore is famed for its humidity and heat. So what can you eat on a hot day when the sun is blazing its garish rays on you? Think something green, something therapeutic, think kiwi fruit!

Not only is the kiwi fruit rich in vitamins, minerals and flavonoids, studies have shown that it contains more Vitamin C than an orange. To add on, kiwi fruits contain large amounts of Vitamin C, E and A. All these vitamin classes are important for our body to continue functioning at an optimal pace.

Yes, the kiwi fruit is one of my best recommendations and till date, remains my healthy indulgence. You see, I cut up the kiwi fruit into four sections and put them in the refrigerator. After a few hours, I take them and treat myself to a cool, soft, savory kiwi fruit snack. For the more adventurous, you may wish to put your sliced up kiwi fruit in the freezer and then have a kiwi fruit ice cream. So what are you waiting for? Head down to your nearest supermarket and get your very own kiwi fruit afternoon snack delight today.

Bon appetite!