My First Mediacorp TV Programme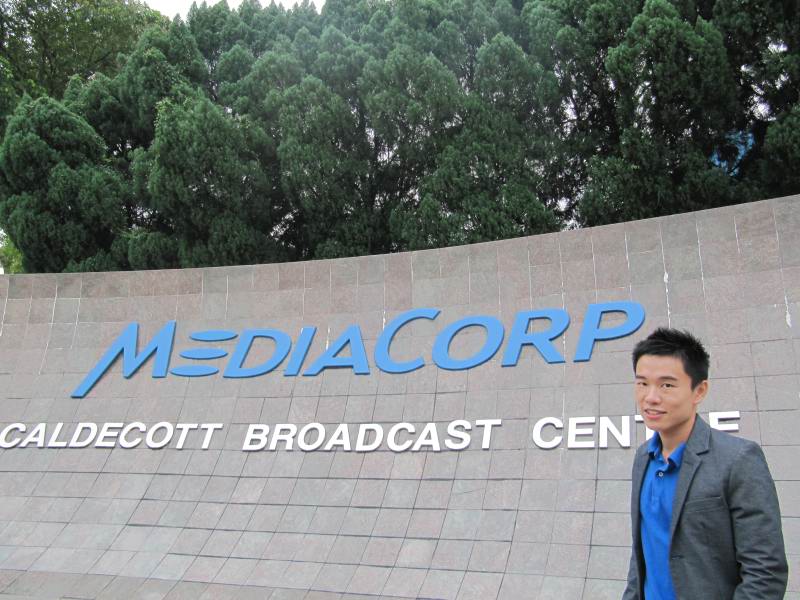 It's official. I've been invited by Mediacorp TV to appear on one of their lifestyle programmes as a special guest. Excited is perhaps a huge understatement when an opportunity like that comes by. To be on national television is perhaps a dream come true for most people as it does add to your credibility and raise your social profile.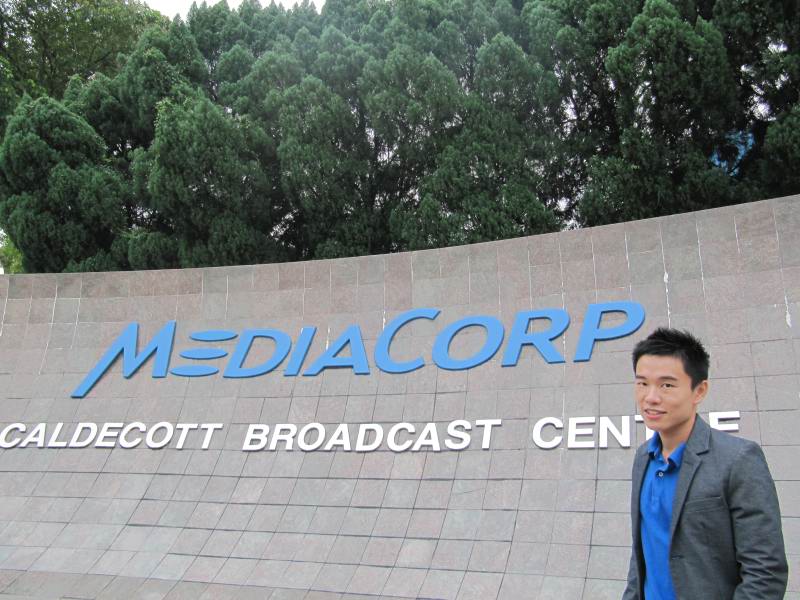 But before the recording this evening at Caldecott Hill, I need to run through the two most important tasks on my itinerary.
First up is the list of questions which Mediacorp sent me a few days back. There are nine questions in total.  Scanning through the questions again and my responses which now becomes my official script, I'm sure viewers would like to find out who I am, what I represent and my views on grooming.

I was also informed that there would be some models for me to work on in the programme. Perhaps give them a makeover or dispense some styling tips?
Secondly, besides my official script now being played many times in my mind, I would also have to start thinking of what to wear on national TV. As this is my maiden appearance, it's important to look presentable yet comfortable at the same time. I was told to wear anything that I wanted.
I did some homework on my own and asked the assistant producer if she knew the background colour of the set as I certainly didn't want to wear a colour that blended into it. Next, I also steered clear of black, white and red as even the best of cameras have trouble with these colours. 
Wearing my best colours like what I teach my participants in my grooming workshops is definitely on my cards as I want to look younger, energetic and professional instead of tired, pale and washed out.

Ok, I've decided on a royal blue polo T-shirt with a greyish-blue blazer. Both are in solid colours. No designs nor pinstripes for me.
4.15pm. I'm at Mediacorp's reception.
4.55pm. The three models (two females and 1 male) were introduced to me. We had an informal chat and through the chat, I understood their concerns much better.
6.32pm. After having my very light makeup done and wiring me up with the microphone, I was introduced to the two hosts and producer. The producer asked me how I wanted to shoot the programme so as to add maximum value to the viewers and I presented my ideas. These ideas were what I had discussed with the models earlier. The producer liked my ideas and agreed. So it was decided that besides the talkshow format, I would also have to work on the three models who would present grooming challenges to solve.
6.55pm. The set is confirmed, the lights come on and the cameras start rolling.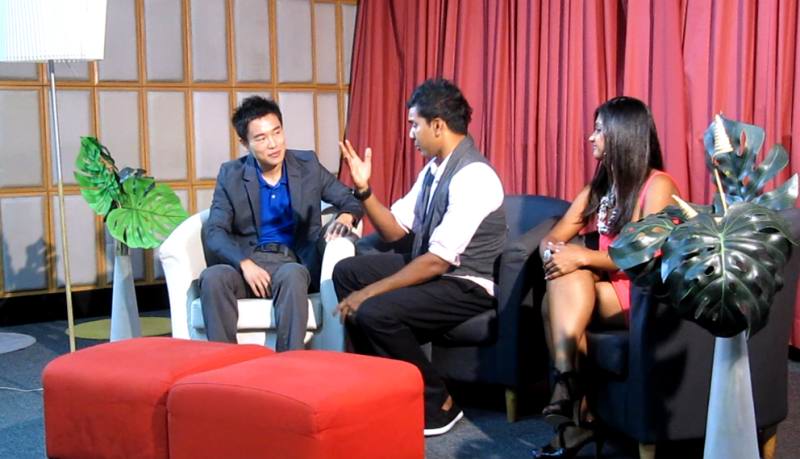 Talkshow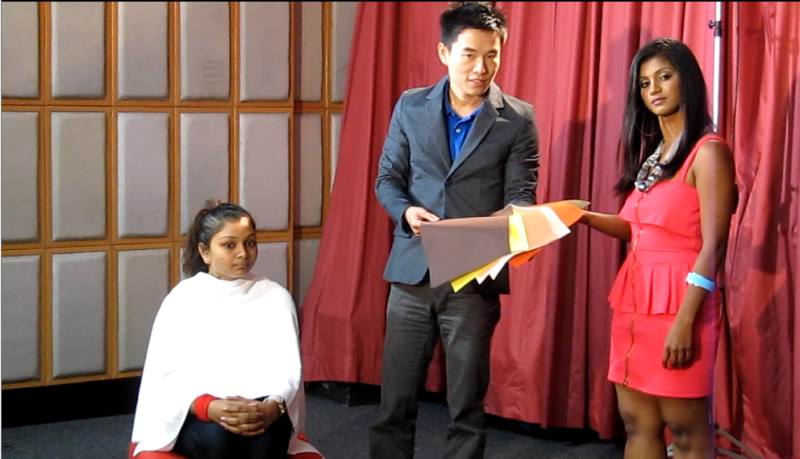 My first "challenge"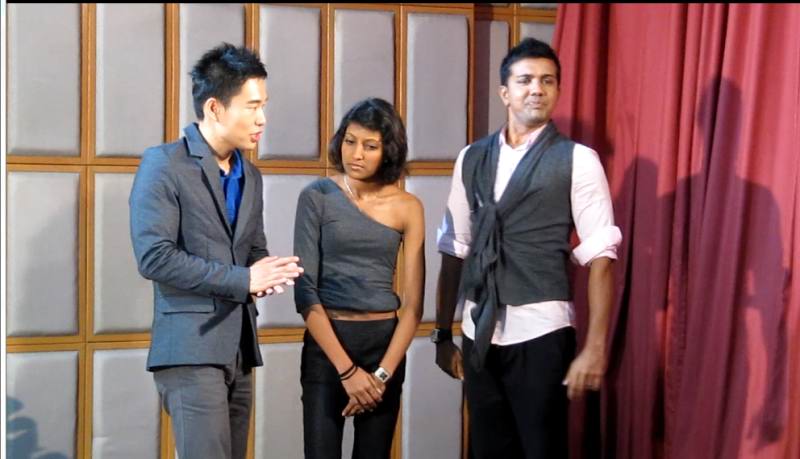 Another one of the "challenges"
8.46pm. In a cheeky manner, the male host asks me in the closing segment to look into his eyes and tell him what I see. "Warm brown eyes" was my answer. We all wave to the camera for the last time. Amidst all the one shot, two shot and three shot takes, the producer smiles and gives a thumbs up. Recording is done!
Summing up my recording experience, it has certainly been a very enriching one. I can't wait to see the end product on TV! And don't blink your eyes if you do see a familiar face soon because that's really me 🙂