My Energy Boosting Breakfast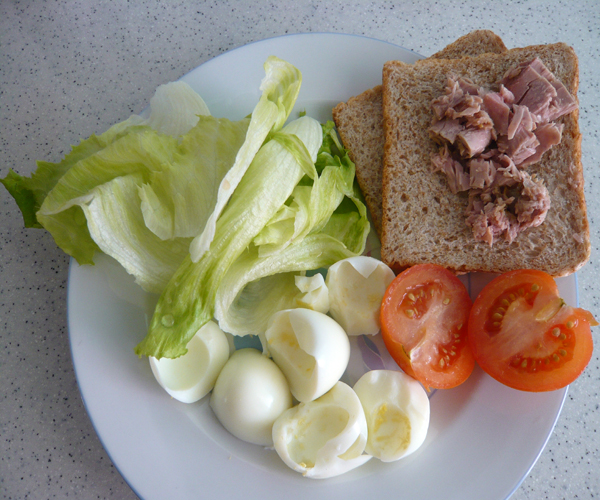 Breakfast is the most important meal for me. In fact, it is that important that I make it a point to eat it at home before I leave for training, no matter how early the first training session is. 
A good breakfast makes or breaks my day. No hawker food for me, just a simple self-prepared meal comprising the following.
– Wholemeal Bread
– Tuna Fish
– Hard Boiled Egg Whites
– Tomatoes
– Lettuce
– Protein Shake with reduced sugar soya bean milk (not in picture)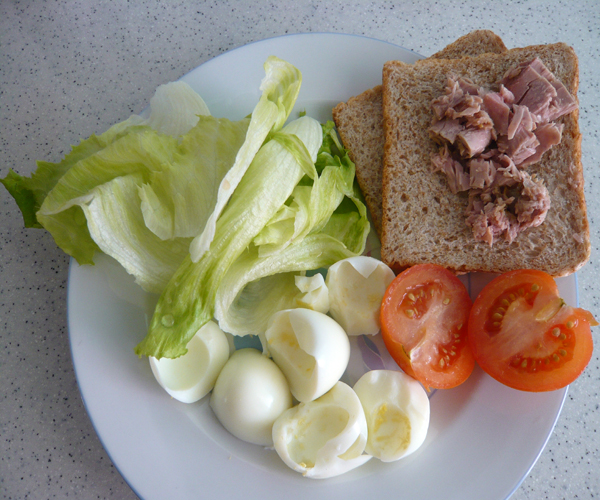 Yes, this is my energy boosting breakfast as there's an excellent mix of complex carbohydrates, protein & fibre. Over the years, I have come to appreciate the foods I eat and making a ceremony of it each time. 
Trust me, it does get rather therapeutic putting your own eggs to boil for 15 minutes and then peeling them one by one. Not forgetting slicing the tomatoes and lettuce. What's more when you put them altogether thereafter, just like what they serve in the cafes or delis in town, minus the thousand island dressing or mayonnaise.
This is what I eat everyday and I'm never tired of it! You should try it too.