Miss & Ms Amazing Plus Size Beauty Pageant 2010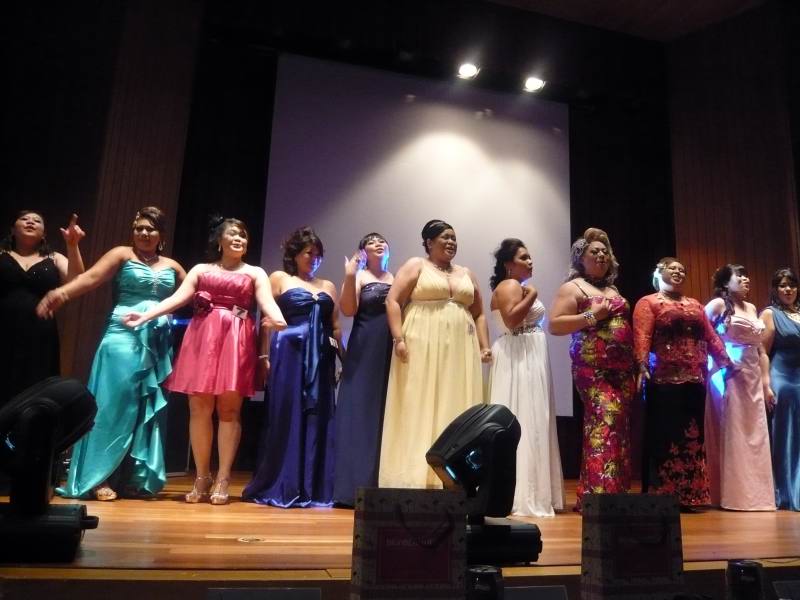 It's not just another run-of-the-mill beauty pageant. Rather, it's billed as the pageant with a BIG difference. And boy did it live up to the lofty expectations. Welcome to Singapore's inaugural Miss and Ms Amazing Plus Size Beauty Pageant! As the name suggests, only contestants weighing at least 80kg and having a big personality are eligible.
In a world where the notion of 'beauty' is often associated with their slimmer counterpart sisters, these girls proved that size is never an issue with them. Instead, from dance segment to the witty answers in the individual introduction segment to the catwalk, all have proved without a doubt that what their skinny sisters can do, these plus-sized beauties can do equally well, if not better. One can count on them for their big personality, open heart and graceful mannerisms.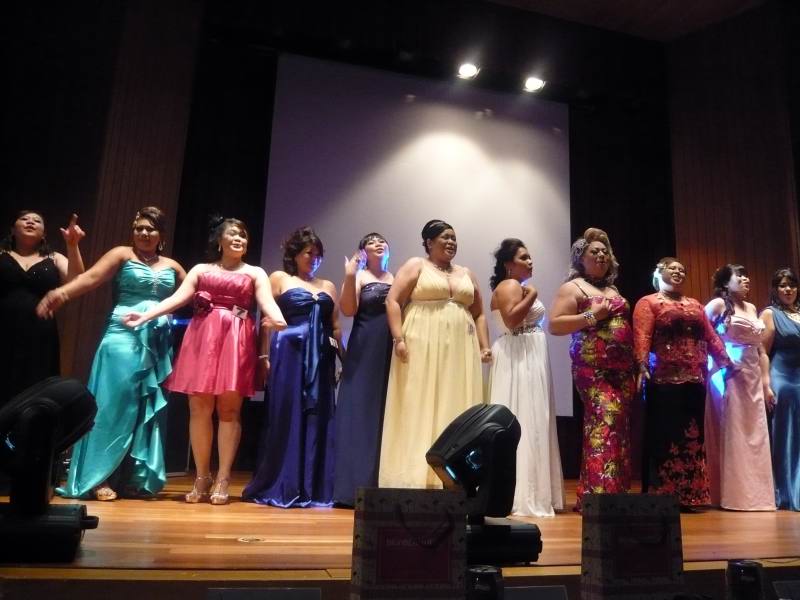 The final lineup after the dance segment for the single ladies
I am honoured to be invited as one of the panel of judges for this pageant tonight. Having been a past pageant participant myself back in 2007, I can understand what the girls are going through. It really takes immense courage to stand on stage and be judged by others. Nerve wrecking is just an understatement. So is having butterflies in your stomach. From the bottom of my heart, I applaud everyone as they are already winners with their poise and confidence.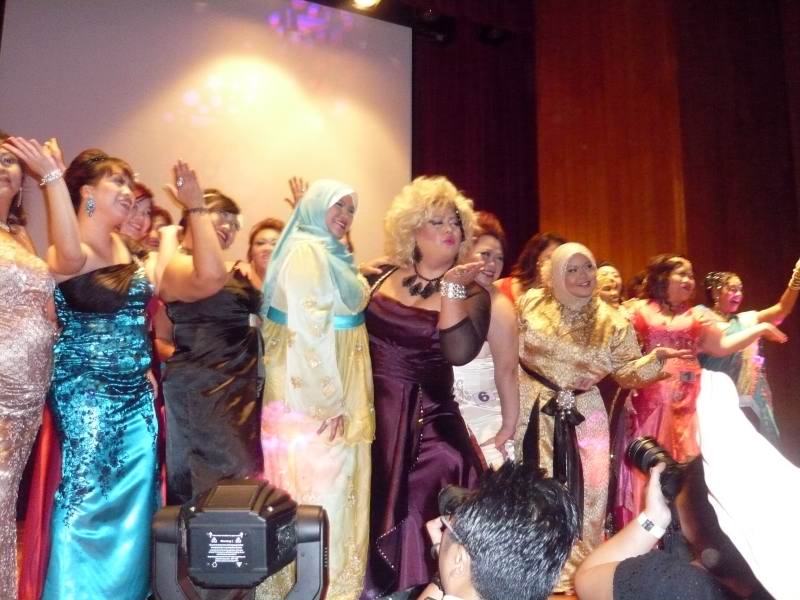 The girls dancing to the energetic number from the movie 'Dreamgirls'
As a certified master trainer and sports nutritionist, I've always been asked by people how best they can lose weight and get that ideal body shape. All ladies dream of being an hourglass. Only when we become an hourglass can we show off our sexy curves. That's why many resort to crash-course diets which seemingly work initially but later fail to sustain the weight loss once one gets off the diet.
But life is really more than just wanting to be an hourglass. Yes, we can all aspire to a new body in the long term through regular exercise and healthy eating. For the short term, and especially for the immediate now, we should instead be grateful for whatever body shape we possess, love it and know how best we can use our clothes to bring out the best in all of us. Most importantly, it is all about self-acceptance.
Life is a celebration. Tonight, we celebrate plus sized beauties. Well done girls 🙂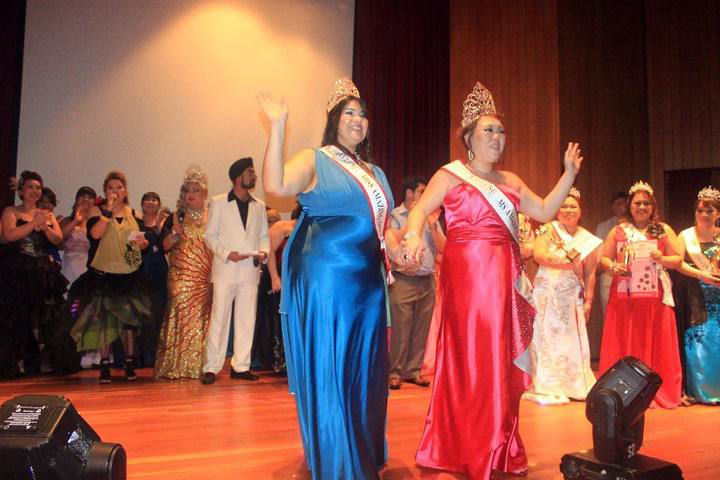 The winners of the Miss Amazing & Ms Amazing Plus Size Beauty Pageant – Jaden Marican & Sharon Lim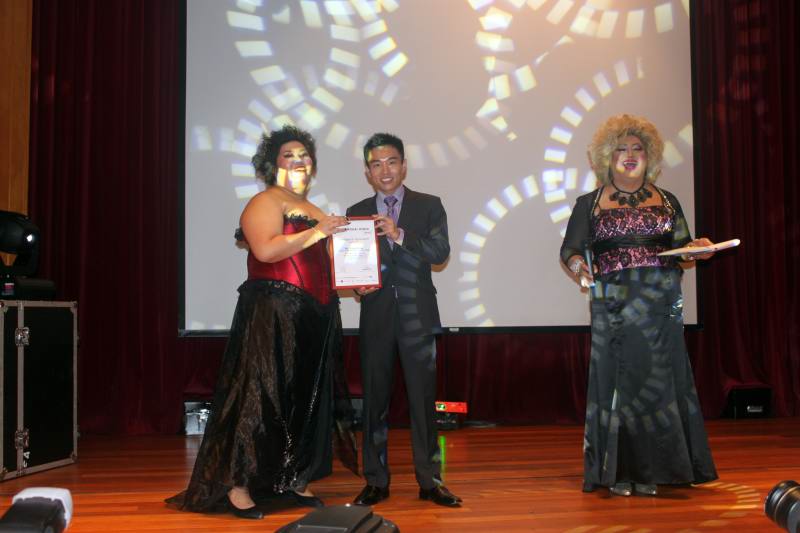 Even the emcees of the night are plus-sized!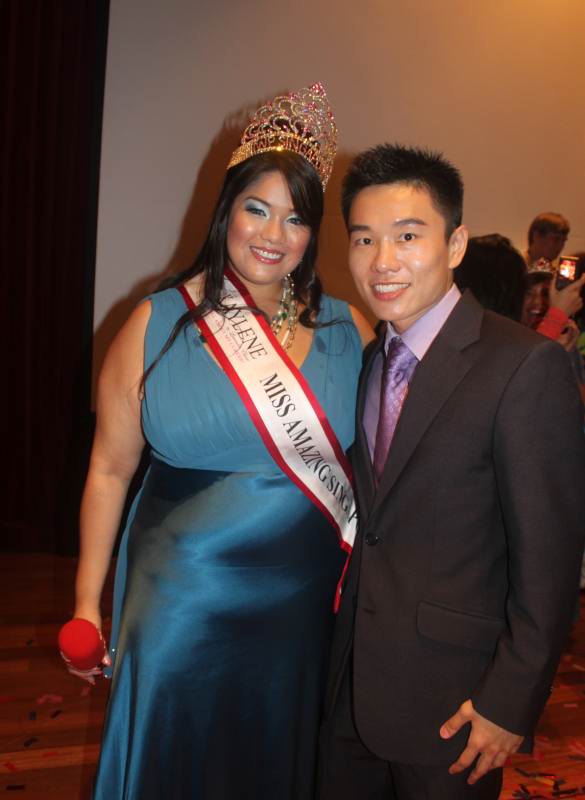 With Jaden Marican, winner of the Miss Amazing Plus Size Beauty Pageant 2010