Makeup Workshop For East Spring Secondary School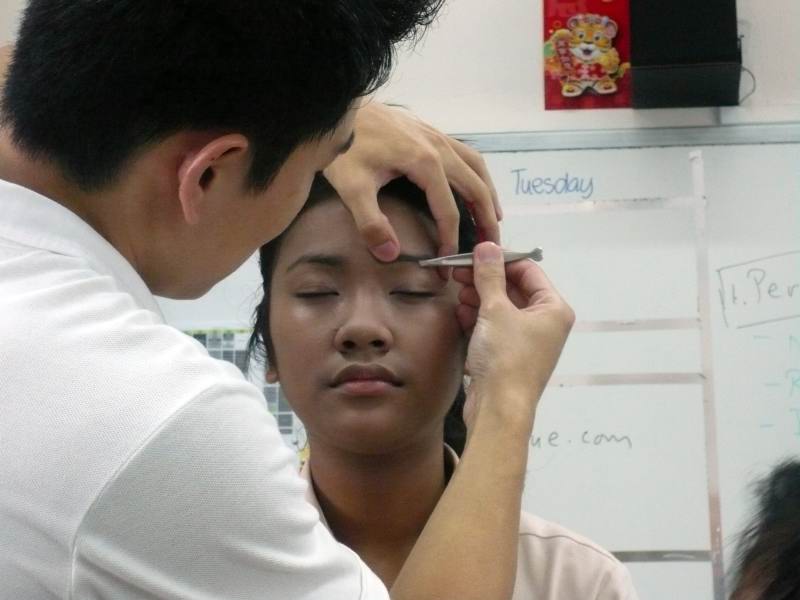 There's a saying that a lady is incomplete without makeup. This is true to a large extent. In a society which emphasises the importance of grooming and the need to look one's best always, makeup is one of the most important, if not essential skills a lady should possess.
A well made up face allows one's best features to be accentuated. It could be one's soulful eyes or kissable lips. Best of all, makeup allows one to hide one's flaws. Even if you have a pock-marked face or some blemishes, it can be hidden away with concealers and foundation.
The art of makeup is not difficult. All it requires is patience and lots of practice. If a guy like me can hone my makeup skills, so too can all you ladies out there! Have faith and trust yourself…
I kick-started Day 3 of the five-day grooming workshop for East Spring Secondary School by introducing the female students to the art of makeup. As for the boys, while some stared in wonder at how a plain face could be transformed into a pretty one; others started to practise styling their own hair.
It has become the hallmark for all my workshops and programmes to ask for volunteers to step forward to be my models. Initially the girls were hesitant. But once they saw how fortunate their classmate was under my skilful hands, two actually bemoaned the fact that they should have volunteered.
Before starting the application of any makeup, it is vital to cleanse the face of any impurities, grease and the like. This also helps the makeup to be better absorbed by the skin. 'Tis been said that my face cleansing regime is akin to a facial as it's really relaxing.
After preparing the face for what's to come with facial care steps 1, 2 and 3, it's time to pluck her eyebrows and remove any stray hairs. If you pluck it the right way, she won't feel any pain so there's really nothing to be worried about 🙂
Thereafter, you can commence dolling up your face with makeup following the right procedure. Remember, the aim of makeup is to enhance and brighten up the entire face, not to scare others away. As what I taught the girls was day makeup, naturally the eye shadow colours chosen were lighter than what would normally be used for the night.
It's a really good feeling to be able to help others bring out the best in them. Besides the normal grooming in terms of clothes, here's another intricate part that cannot be ignored. Welcome to the world of makeup!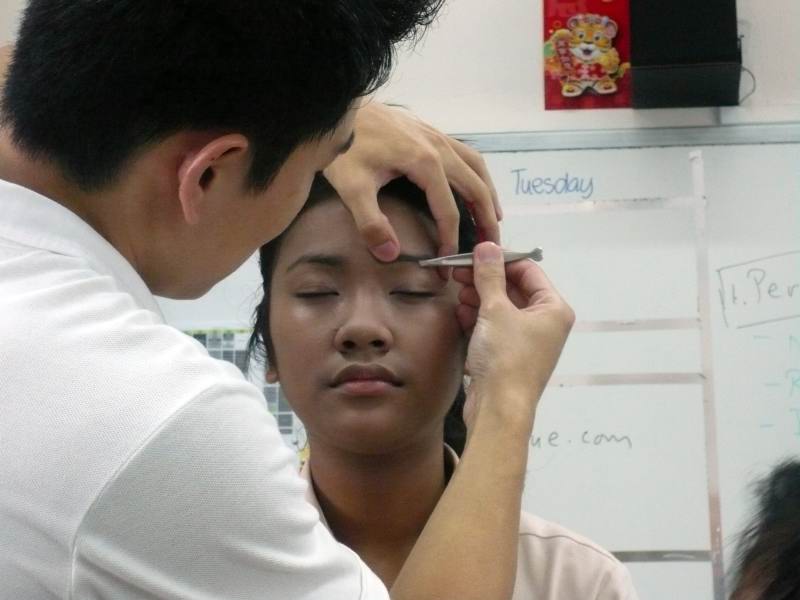 Having her eyebrows plucked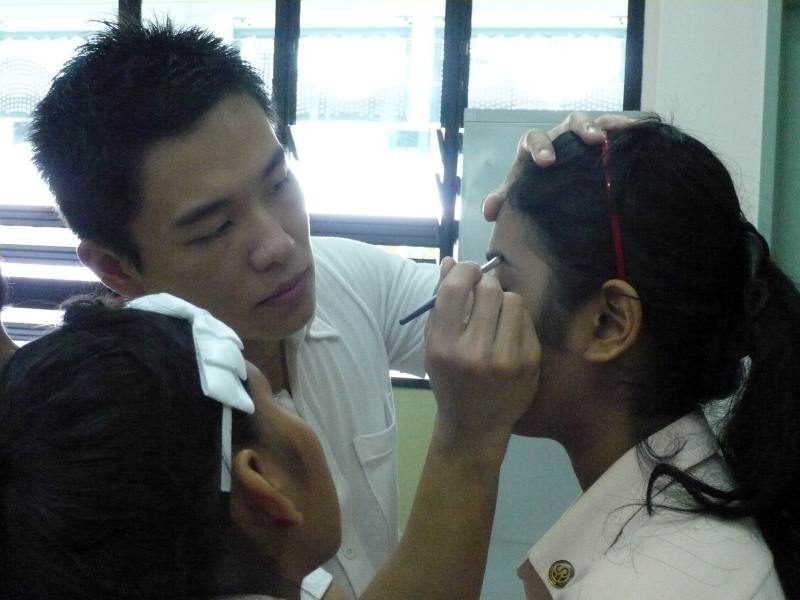 Drawing her eyebrows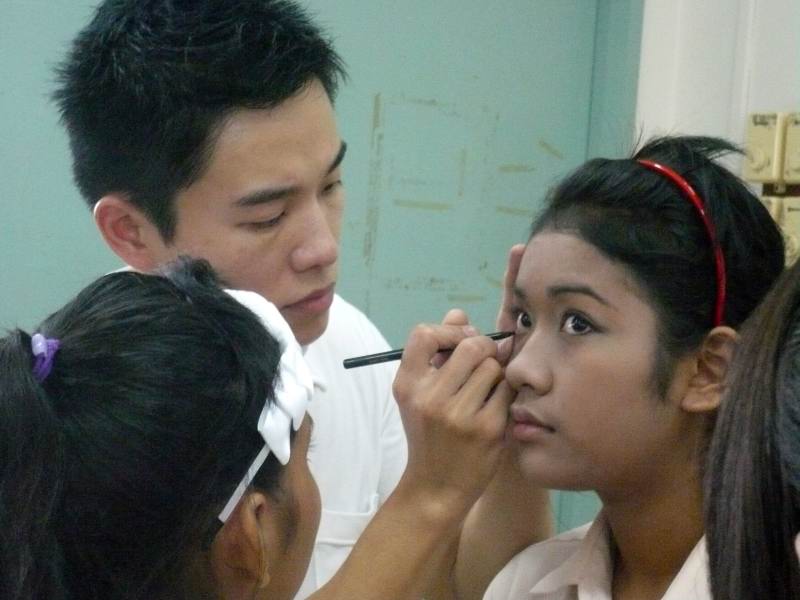 Using kohl pencil eyeliner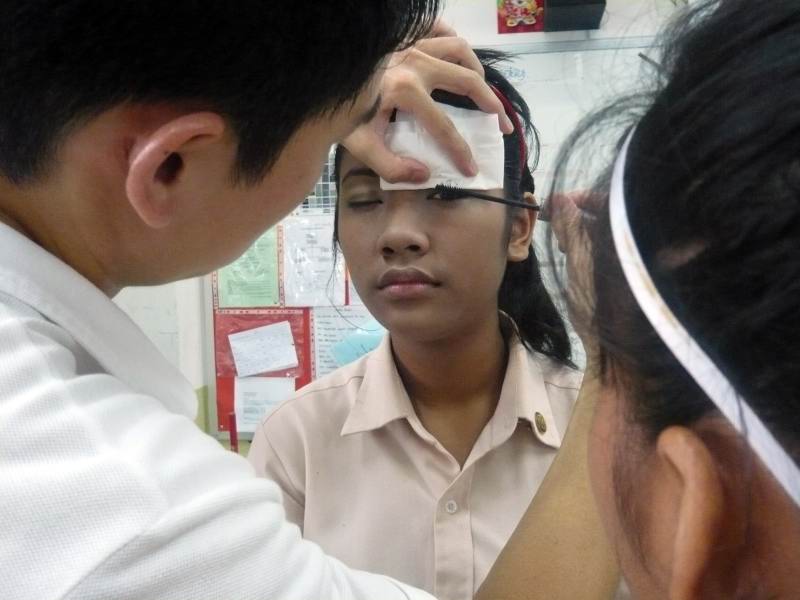 Applying mascara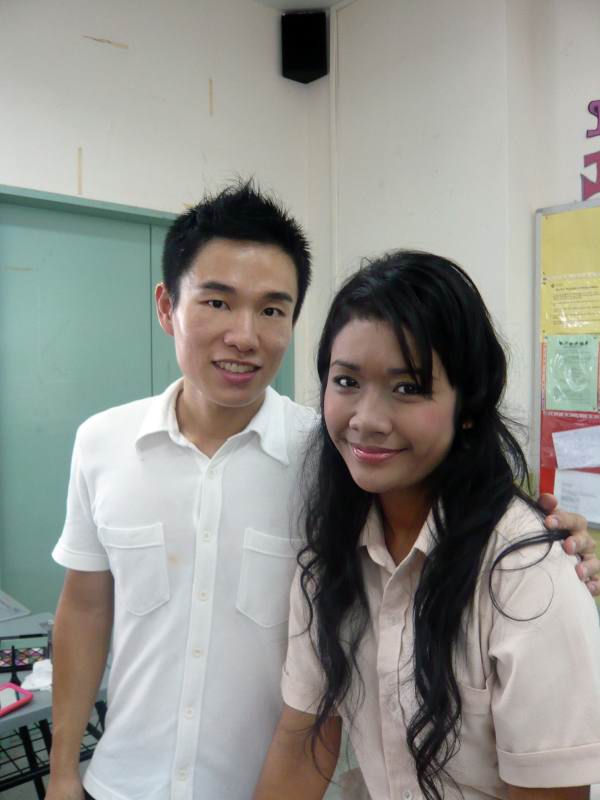 The trainer & his muse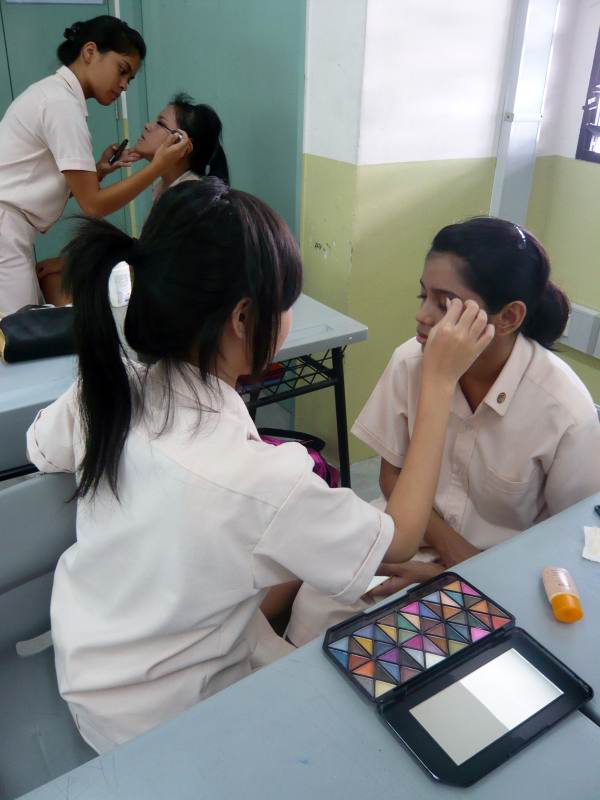 The girls having a go at doing makeup for each other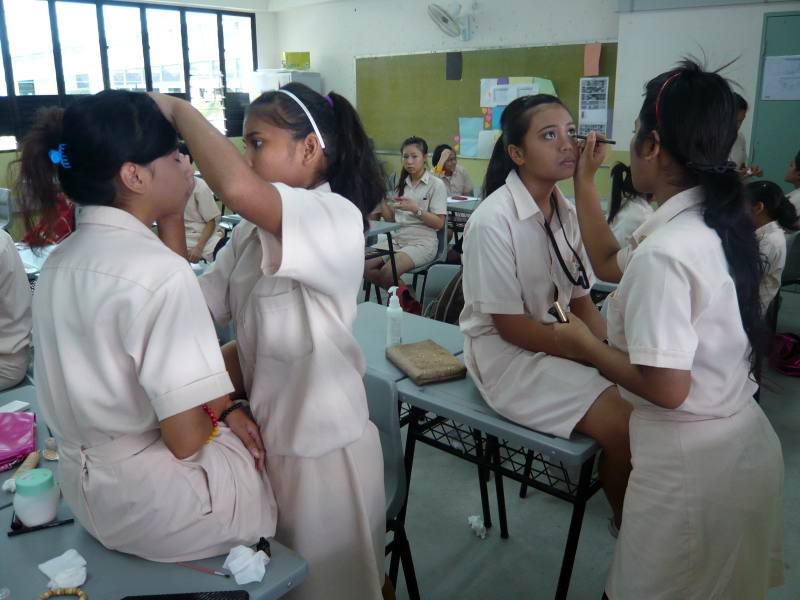 The girls having a go at doing makeup for each other