Lunchtime Grooming Talk For PPL Shipyard
Lunchtime talks are fast becoming the new darling these days among organisations. Just think about it – the employees get the best of both worlds – they get to eat a sumptuous lunch (sometimes packed Japanese bentos or sometimes buffet lunch) AND they get to learn some very useful tips from the trainer. It definitely ranks among one of the best company worklife balance schemes.
And here I am at another shipyard today for a lunchtime grooming talk! PPL Shipyard Pte Ltd, one of world's leading prime producer of drilling rigs plays host to me as well as 53 of its staff. 
Being in the company of an almost balanced gender group has its definite benefits as both are able to learn extra grooming tips which they will find useful. For example, the ladies can learn how to groom the men in their lives (think husbands, boyfriends, brothers and fathers etc) better while the men too can share these tips with their female counterparts.
After the brief introduction by the HR manager, the stage was mine. Doing a cursory glance across the multi-purpose hall which was by now transformed into a training room, it was interesting to note that the audience was made up of different nationalities from Singapore and other countries. Most of the men were in their white overalls while a handful of them were in office wear. In contrast, all the ladies were in office wear. And I have to give some of them credit for dressing up too!
From the start to the end, it was evident that the men were shyer of the two genders. Perhaps they felt grooming should only be confined to the ladies as they would almost always be in their white overalls. But they are wrong. If a man is not suitably groomed, how can he leave a positive impression on others? And besides, he can't be in his white overall 24/7 right? When he is on his way to work and on his way home from work, he has to change into his home clothes. This is also the case on weekends. So on these occasions, he still needs to know some basic grooming tips to spruce up his image. 
Leaving a positive impression on others is of utmost importance in today's society. We attract primarily for two reasons.
First, who does not want to look and feel like a million bucks the very moment we wake up every morning? Of course we do!
Second, we need to be presentable, if not above average so as to attract whatever we want to attract into our lives. It can be that promotion we've eyeing or that person of our dreams. In this increasingly visual society, people place a premium of looking good as it really does work wonders.
Notwithstanding their shyness, my portable hand-held mike was put to good use as I paced around the room and "invited" the men to share their thoughts. On another occasion, I cajoled two men to be my models for demonstration.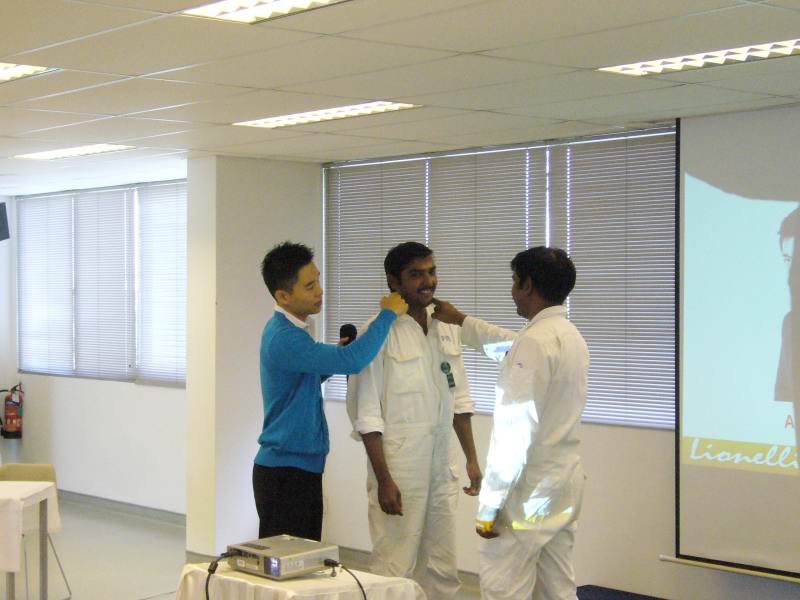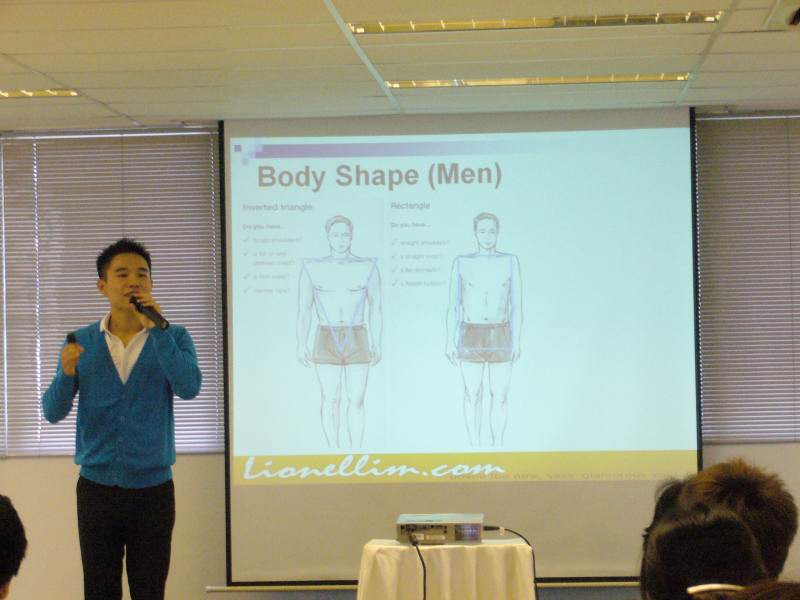 Every grooming session leaves special memories for me as every organisation is unique. So is PPL Shipyard Pte Ltd. Having invested their lunchtime with me today, I had to do my best to ensure their time investment was stretched to the maximum. 
And judging from the happy faces that left the room, I'm glad I did just that 🙂