Life Skills Training Workshop For REACH Community Services Society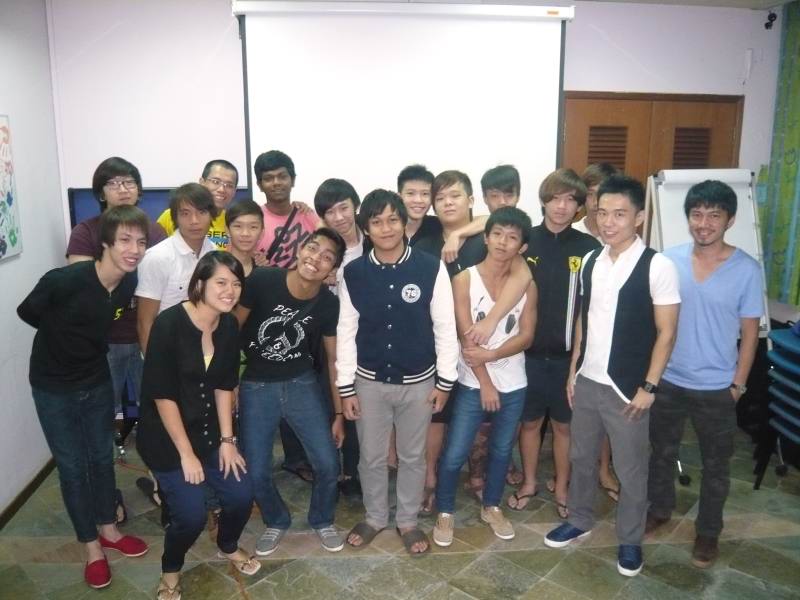 Having a business is not just about making money. It's also about adding value to other people's lives and contributing back to society at some point. The best scenario of course would be to combine all three elements.
I'm really fortunate I've been able to accomplish all three today at the customized lifeskills training workshop held at REACH Community Services Society.
Playing coach, trainer and mentor to 14 teenagers who come from diverse backgrounds with their ages ranging from 15 to 19 years old was again a refreshing change.
Away from the corporate world and school environment is this new found haven in Bishan that the teenagers can seek solace in, find new strength and move on in life regardless of what past mistakes they may have made.
We have all made mistakes in the past. Who hasn't? It doesn't matter if it's a major mistake or a minor one, as long as you are not a rapist or murderer; we all deserve a second chance.
But honestly, everything boils down to just one word – "self-esteem", to which the participants all agreed. It matters not how others perceive you. It's how you value yourself that is of greater importance. So what if you were a rebel or gang member in the past? As long as you have turned over a new leaf, there's still light at the end of the tunnel. Haven't we read inspiring stories of reformed teens becoming role models for society?
There are many ways for us to build self-esteem, like what they shared with me today. I particularly liked the sharing that included 'smile more', 'rest early', 'dress well' and 'engage in sports that I like'. All these and more are definitely positive ways to build self-esteem.
Our self worth comes from within. It isn't the result of what our parents or society determines it to be. We are who we are because of the path we have chosen for ourselves. And with our own hands, we can mould our own future, whether it is to become a hairstylist, engineer, millionaire or prime minister. As long as we open our hearts and minds, the sky is truly the limit.
I cannot help but agree with some of the teenagers that one of the fastest and most effective ways of increasing self-esteem is through dressing well.
If you just take some effort to dress appropriately for the occasion, be neat and tidy; chances are your self-confidence will also skyrocket as people tend to form a better impression of you and what you have to offer. In this practical world, where the type of clothes maketh the man, the returns are significantly higher should you look good, feel good and act good.
If the initial self-exploration part was more geared towards helping them find a sense of purpose in the years ahead, then the sharing on personal grooming was the reward for all of them. Getting naturally excited and understandably so as teenagers of their age generally are, exploring ways on how to up their image quotient must be the order of the day. What when they were told by the group-in-charge that there would be a bonus a few weeks later, just before Christmas, in the form of a photoshoot and makeover in the studio. And what they learnt today would be of direct relevance and of help to them.
As teenagers, being able to create a positive first impression augurs well on many fronts. When it comes to impressing a girl, it makes the task easier. When it comes to blending in with others in society, it becomes effortless. When it comes to creating our own unique identity, it becomes distinctively memorable.
I cannot help but recall Elizabeth Kubler-Ross's immortal words "People are like stained-glass windows. They sparkle and shine when the sun is out, but when the darkness sets in, their true beauty is revealed only if there is a light from within."