Learning Makeup Like A Pro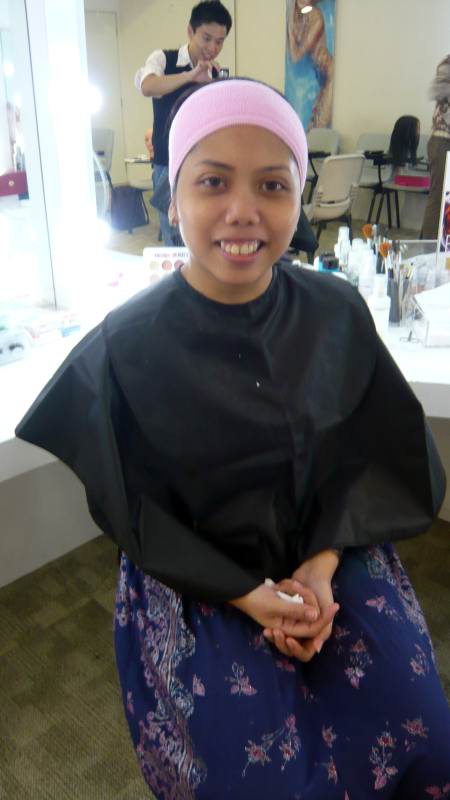 This week has been a challenging but inspiring week for me as I'm learning new skills everyday! Yes, they are new skills to add to my repertoire so as to help all my clients look their best (should they require such services).
After the previous day's manicure and eyebrow plucking hands-on tutorials, yesterday and today we immerse ourselves in the art of makeup. Yes, the very word 'makeup' would excite any woman. After all, who doesn't want to look pretty and attractive both to themselves and the other sex?
I'm truly a novice when it comes to basic makeup techniques. Yes, I've worn makeup before but that was for my different competitions & photoshoots…this time it's different. I'm going to be THE makeup artist myself! 
Applying makeup is like driving a car. It's rather methodological, as long as you follow the steps, you can't go wrong. The only challenge is the strength of your hand, eye for details and of course, quest for perfection. How else can one explain why ladies can sometimes take up to 2hrs just to apply makeup before stepping out of the house?
The heart of makeup lies in bringing out the best in any lady. We cover up the flaws and accentuate the beautiful parts. It's pretty similar to how I would dress the ladies according to their body shapes.
From doing it myself and applying makeup on the models, I learnt first-hand the different techniques used such as blending, patting and fixing…and when to use which technique. You have blemishes, dark circles, pigmentation and acne on your skin? No worries, under my by-now skilful arms, I'll 'banish' them away with some help from the foundation and concealer. 
Applying makeup on a lady is a very private affair and having the enviable task of being the makeup artist to the female models is a great honour for me. Hey, these ladies trust me so I must do a good job to transform them and make them more beautiful! Yet, I also have to take into consideration their personality (you don't give a natural lady a dramatic makeover) and age appropriateness.
Applying makeup is like painting on a fresh piece of canvas. You can add any colour to brighten it up. But the colour you choose must complement the skin tone and bring out their natural beauty. You don't add colour just because you feel like it. Neither do you choose a colour that is jarring and clashes with the original colour of the canvas. Yet at the heart of it all lies the foundation. If the foundation is applied properly, the lady looks stunning, even before the eye shadow comes on. 
Alright everybody, presenting my models with makeup done, courtesy of the newly minted makeup artist, Lionel!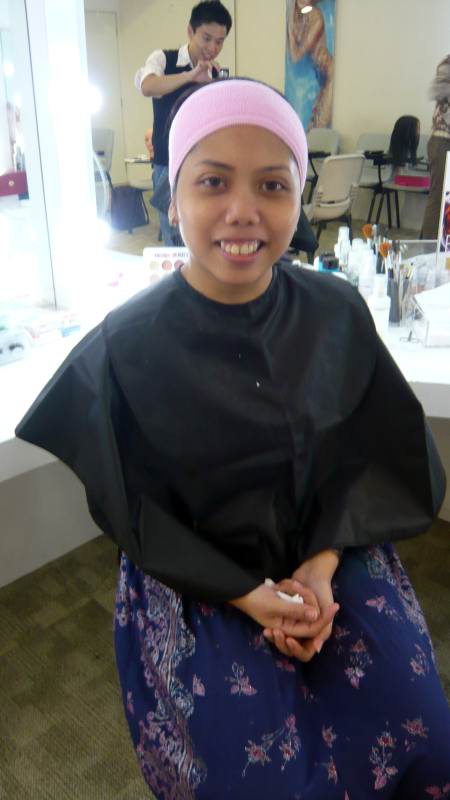 Before makeup – this young lass looks a little tired with obvious dark eye circles & puffiness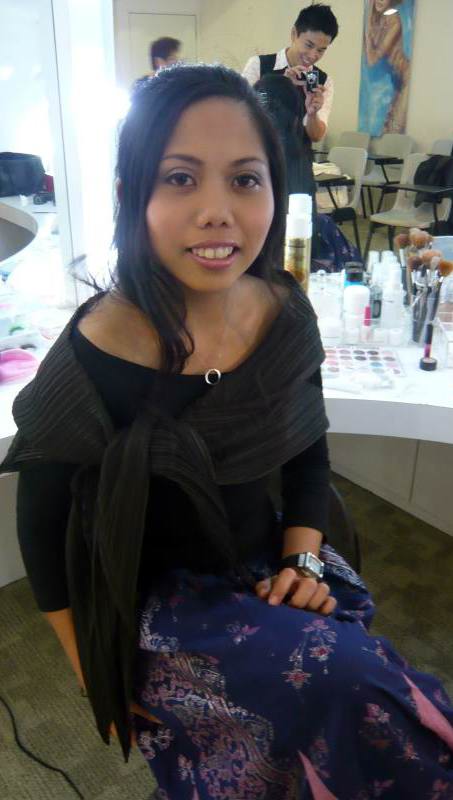 After makeup – the same young lass looks younger, prettier, confident & ready for a date!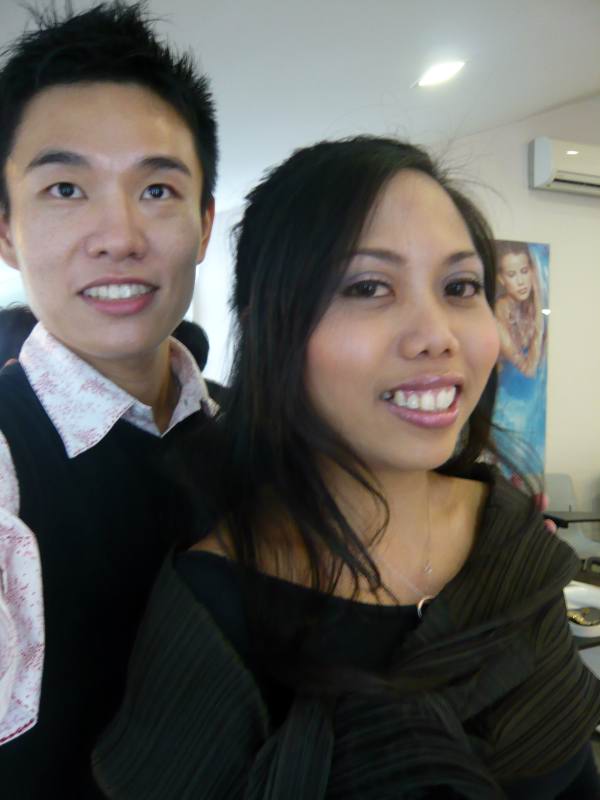 The makeup artist & his model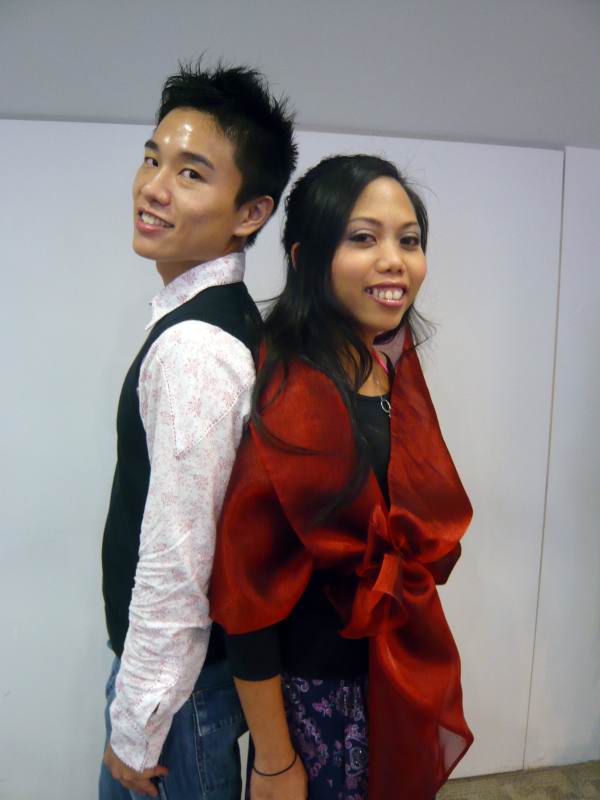 Makeup is only the start…I complete her look by doing her hair & accessorising her with a red scarf too!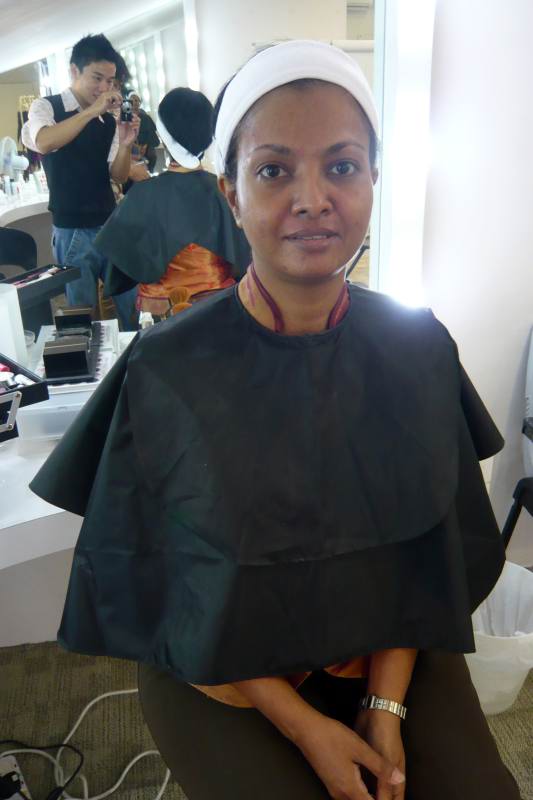 Before makeup – you can see all the forgiving tell-tale signs of Father Time on her face…plus the pigmentation problems that have plagued her for years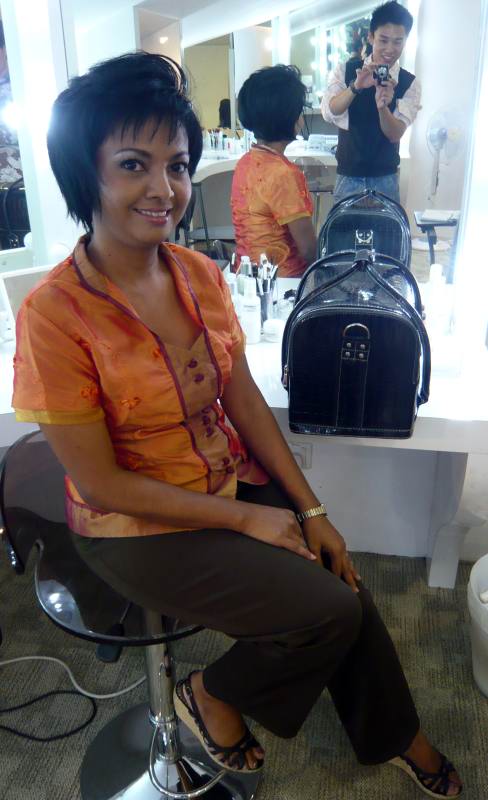 After makeup – this mother of four looks so much classier & is ready to rock the town!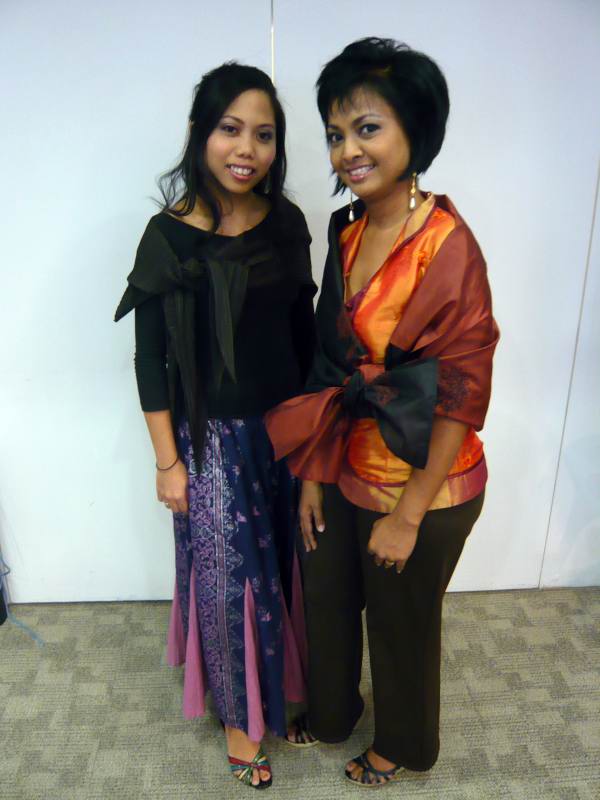 Witness the power of makeup as it transforms ladies into stunning beauties!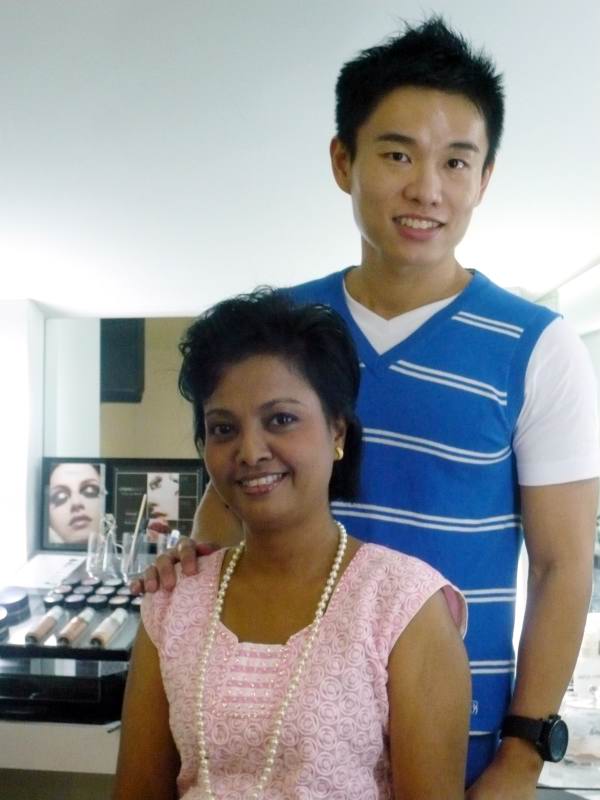 Another different look for my model



With another one of my models after the makeup