Ladies Grooming Workshop Singapore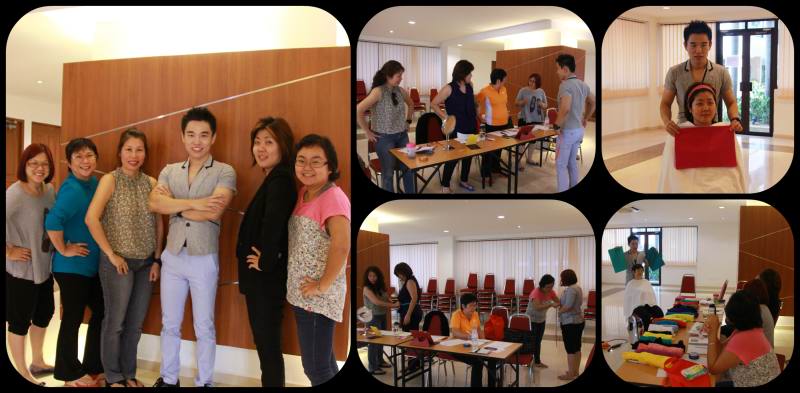 The biggest open secret in the world today is every woman wants to look good. There is no denying this fact. Regardless of age, the desire to glow in her own right is the reason why ladies grooming workshops are getting increasingly popular.
Frankly, when you look good, you feel good. And when you feel good, you become more confident. It cannot get any simpler than that.
Fresh from finishing the men's grooming workshop last week, welcome to today's edition of the ladies grooming workshop. As its name suggests, it's solely for ladies only.
Coming from different walks of life but all here for a common purpose, I was happy to share my knowledge and experience with them. Bringing them through a variety of topics such as body shapes, styles and colours (which I term the holy trinity of any grooming programme), I also dabbled in some of my other pet areas such as skincare.
I firmly believe that any good workshop worth its salt must allow participants an opportunity not only to learn but also internalize the learnings. More importantly, include lots of hands-on practice as theory itself is boring. Once you put your new skills into practice, you become more proficient in the art.
Dressing up may seem like a pain for some. That's perhaps because you have yet to master the significance behind it. Always ask yourself these three questions (which are my guiding principles).
3 Principles to Dressing Up
Question 1: Where are you going? (the occasion)
Question 2: Who are you meeting? (the purpose)
Question 3: What image are you projecting? (the impression)
If you can answer these three questions, then you will know what to wear and how to wear it. Of course, you need to wear the right colours so you look younger and more confident.
Grooming is an art form in itself. There is no definite right or wrong answer. It's unlike mathematics or physics. So play along and discover for yourself…or if you need an expert to guide you, join my next grooming workshop in Singapore soon!