Know Your Bra Cup Size In 3 Steps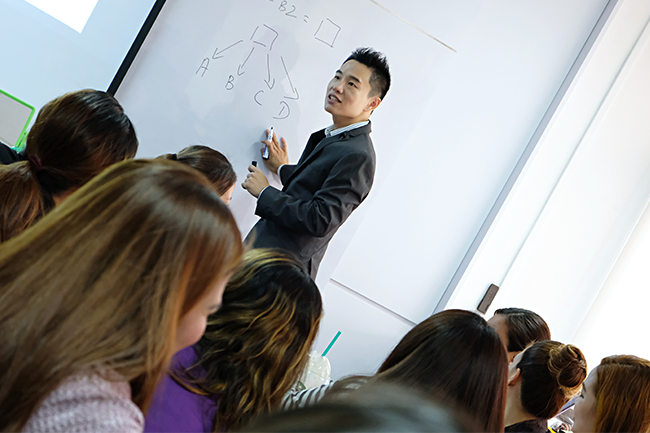 Every time I ask this question in class, I get one of these three responses – giggles, awkwardness or embarrassment.
And the magical question is  "do you know your bra cup size?"
The most shocking revelation I have made from all my ladies' grooming workshops is this – more than 90% of the female participants do not know their bra cup size. What the ladies know is that they will walk into a bra store, lift both their arms, and let the sales person decide what bra cup they should be wearing.
If you are like one of these ladies, stop.
For an issue as intimate as this, you need to be on top of the situation.
It will not come as a surprise if you do a self-check and realise the bra you are wearing now is either too loose (gapping) or too tight (spillage).
Interestingly, an industry study in 2011 reported that 85% of women are wearing the wrong size bras.
OMG!
As an image consultant, I teach my female participants how to identify their bra cup size so they can make more informed decisions. After all, a good bra that fits comfortably will make your life more pleasant and do justice to your twin peaks. More importantly, it helps you project a better body posture.
Come on, there is nothing to be embarrassed about. Instead, it's about empowerment so that you make your next trip to the lingerie section an enjoyable one.
In this blog, let me teach you how to determine your bra cup size in just 3 steps! For the record, all my female participants are naturally impressed when I share this 3-step bra cup size check in my workshops.
Before we begin, you will need a handy assistant called a measuring tape (this will cost you just 50 cents).
Step #1: Measure The Circumference Of The Breasts
In my workshops, I normally get female participants to partner up so that they can help each other identify the bra cup size.
If you are doing this on your own at home, then do ensure you are standing upright when taking the measurement.
Now, using the nipples as a guideline, place the measuring tape across the nipples and go one round from front to back. Note the circumference measurement. Let's call this B1.
Step #2: Measure The Circumference Below The Breast
Now place the measuring tape below your breasts and measure the circumference.
Note the measurement.
Let's call this B2.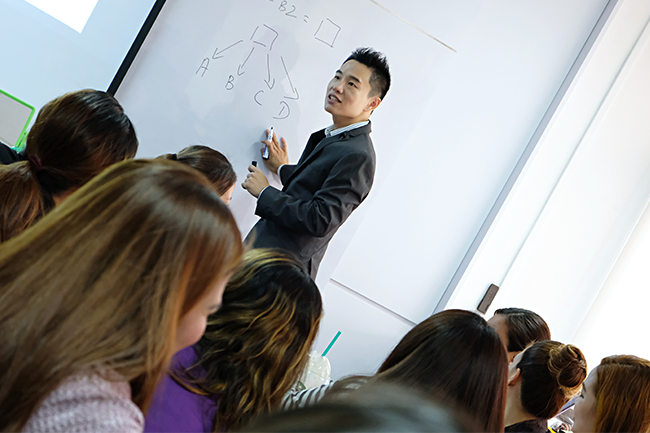 Step #3: Find Your Bra Cup Size
All the ladies get this right when I ask them – "Which is bigger? B1 or B2?"
Common logic will tell you B1 will always be bigger.
Using a simple math subtraction, B1 minus B2, we will get the answer we want.
And the answer will tell us which bra cup size you should be wearing.
Assuming your B1 is 34 and the difference after subtracting B2 from B1 is 2.8 inches, then your bra cup size is 'B'. And the right size you should be wearing is 34B. If you wear 'A', it is too tight. If you wear 'C', it is too loose.
The cup size is measured in alphabets from A, B, C, D all the way to H and beyond. It refers to the size of the breasts in relation to the rib cage.
The range of each cup size alphabet is about 1.5 inches.
And there you have it – in less than 2 minutes, you now know your bra cup size! No more half guessing, no more thinking this should fit; and most importantly, no more leaving it in the hands of the bra store assistant.
You go girls!