Indoor Team Building Workshop for Mindef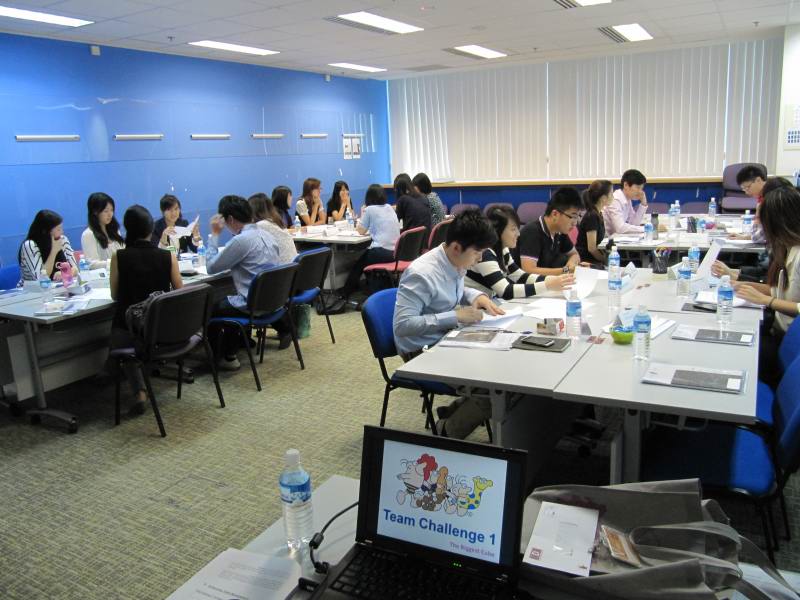 Besides building confidence through grooming and communications, the other fastest way for staff of any organization or company to work smarter and boost productivity is through team building.
The size of each team is immaterial. Take a leaf from history and the Spartan armies have shown us that despite their limitations in size, they were well-disciplined and well trained in combat.
That is the power of a team! And we are going to experience it for ourselves.
Welcome to today's team building workshop for Mindef. If you think we are going to rough it out under the blazing sun, you are wrong…Today's team building workshop is a special edition as it is done indoors.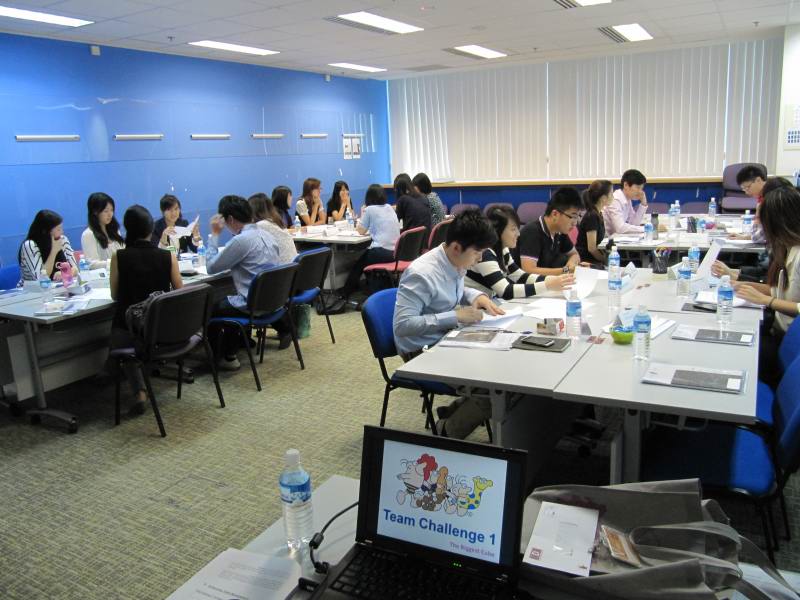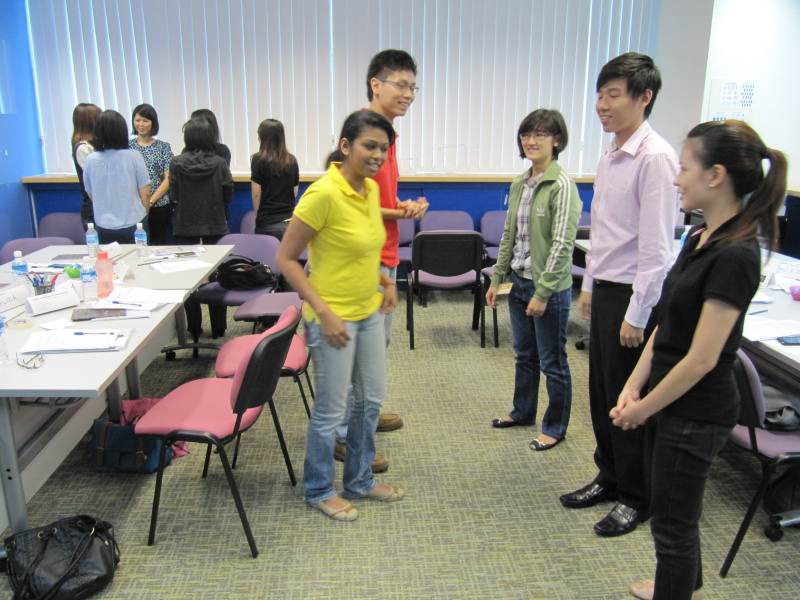 Designed for the newly hired Mindef officers who hail from different office locations, one of the key components of any team building programme is the ability to help foster better and open communication between colleagues, employees, as well as between the employees and the higher management. Good working relationships does go a long way in improving understanding, cooperation and ultimately, this is reflected in the quality of the work being done.
If you ask me, it all boils down to trust. And trust leads to better productivity.
It's never easy to bond people together because we come from different backgrounds and bring with us different experiences (some good, others bad). When made to come together, there will inevitably be some friction or conflict of sorts. Imagine if you had to accept the group-think as the norm, instead of thinking about your own interests all the time.
The participants today rose up to the challenge and I must congratulate each and every one of them for an excellent job done. They accommodated, they laughed and they enjoyed each moment…while steam-rolling through the different challenges and games thrown at them.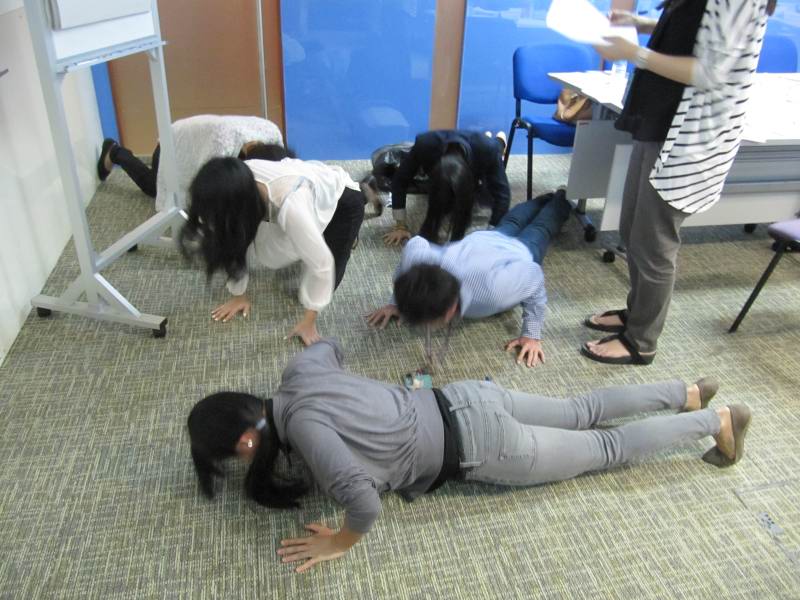 Do not be deceived that an indoor team building workshop is easier than an outdoor one. It does take guts, courage and a certain level of intelligence to navigate through the day. Yet through it all, when one accomplishes all the tasks, I'm 100% positive the participants will look back with fond memories the good times they had, while internalizing the lessons taught.
Let the good times roll…and let the team building camaraderie flame ignite brightly in each and every one of us 🙂