How To Prepare For Your Internship Search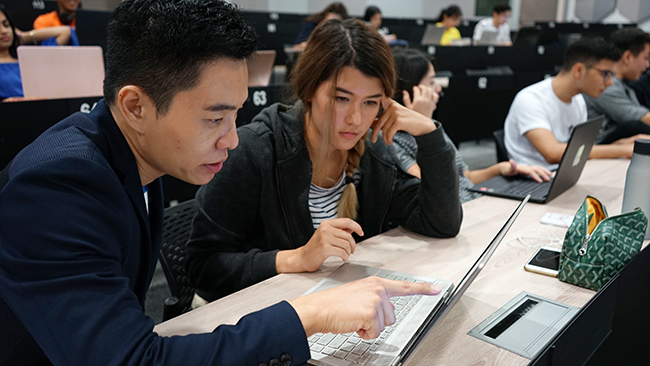 Internship is all the rage. Why so? Being experiential in nature, students are able to apply their classroom knowledge in a professional setting. Very often, the real world out there is vastly different from what you have learnt from textbooks.
Thus, there is an increasing trend for both universities and polytechnics to make internships a compulsory component of any course.
The length of each internship may vary – some are as short as 6 weeks while others stretch to 6 months (or beyond should the student request to extend).
Personally, I support internships as it's part of career planning.
Let's be honest about it – many undergraduates do not know what they want to do after they graduate. And this is worrying. But with the help of internships, they are able to better access themselves and future plan if what they study currently is indeed the industry they see themselves working in.
Like it or not, there's no escaping from internships. So the earlier you embark on your internship search, the better.
Here's the top 3 factors you should consider before preparing for your internship search.
#1: Focus On Transferable Skills
Many students are only attracted by the big names in the market. They completely ignore the mid-tier and smaller companies. And that in itself is a huge mistake.
Don't get me wrong.
>Big is good. But it also means competition is stiffer if everyone else is thinking the same way.
Just as not everyone is cut out for the limelight of Hollywood, in the same vein, the biggest names may not be the perfect fit for you.
You could be a big fish in a small pond, or a small fish in a big pond. It depends on your own expectations of the internship.
I have heard stories of students interning at some big brand name companies, only to lament they were not involved in big projects or given opportunities to do field work. Instead, they spent their time behind a desk doing menial work.
If this is indeed true, then they would have been much better off interning at a startup or SME (small and medium-sized enterprise) instead where opportunities to learn more may be present. And nimbleness and flexibility rule.
The bottom line is this. Instead of fretting over which company or organization to apply to, the question you should ask yourself is this: What can you gain from the internship?
In particular, I am referring to the transferable skills you can develop and bring along with you post internship.
Essential transferable skills employers are looking out include skills such as communication (written and spoken), team building, creativity and problem solving. And these skills can be highlighted in your resumes.
#2: Align Your Internship With Your Career Goals
If you do an internship just to clear the course requirement or have something to boast about in your resume, then you are clearly misled.
Instead, an internship should be something meaningful that will prove to be a stepping stone to your eventual career.
For example, if you are in a civil engineering course, then you should find a suitable internship in your field of study (should you eventually aspire to become a civil engineer).
There are exceptions to this. That is if you want to do something completely different after you graduate.
We know a degree or diploma does not restrict you to just that field or course of study. Bluntly put, it is just a piece of paper that shows you are rather good in studying.
Take some time to do this very meaningful exercise – what is your career goal after graduation? You can break it down into different niches – example: private versus public; local versus international.

#3: Apply Early For All Internships
Start your internship search early and apply when you find something you like. Good internship opportunities are snapped up quickly.
You have been warned.
So once you have set your mind on a specific industry or niche, start doing your research. Interestingly, the best internship opportunities may not always be advertised online. If you are truly keen, you can still apply and get an intern position. Just make sure you sound passionate and authentic in your cover letter. Recycling someone else's cover letter or blindly pasting from your old version will definitely not cut the deal.
Another reason why you should apply early is because the competitive internships have many rounds of interviews. A FMCG company that is a hit with many undergraduates has 9 rounds of interviews.
Let your next internship be the perfect time for you to learn and grow, shine and dazzle. And your career path ahead be brightly lighted. All the best!