How To Brand Yourself On Social Media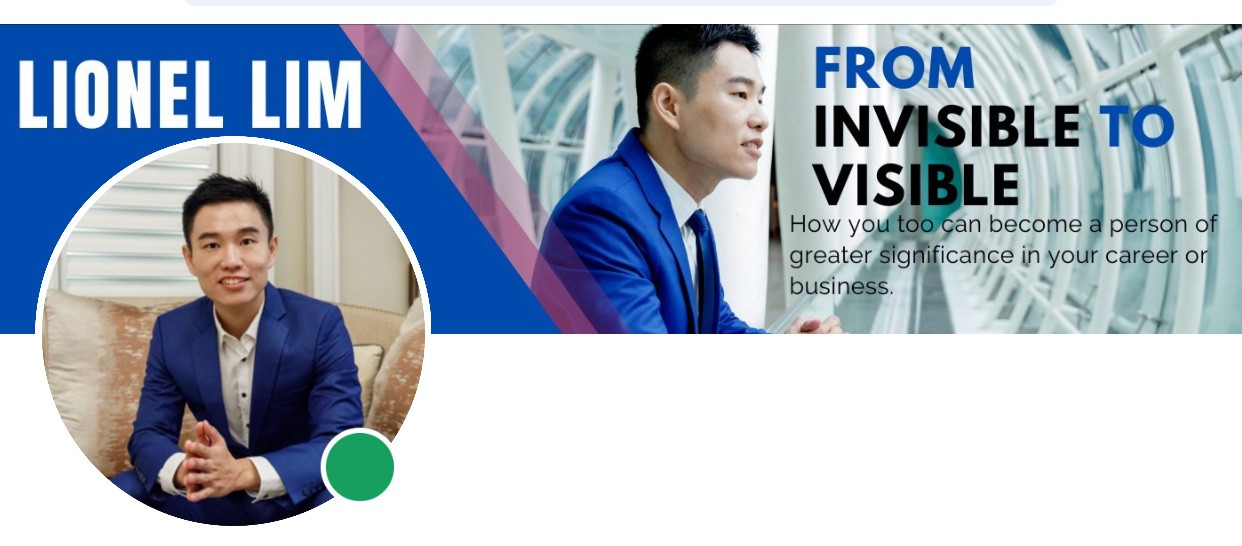 Almost everyone has a social media account. Some of us have more than one, perhaps two, or even three and counting accounts.
There are many reasons why people start a social media account. Amongst the most common one is to get connected with friends (and perhaps colleagues) and see the latest happenings in their lives.
Besides the social element of keeping in touch, I would also use social media to start my personal brand and get noticed.
Why so?
If you don't already know, recruiters and HR people will almost always do a background check on potential candidates before inviting them down for the interview. And that's where your social media account comes in handy – that is if you know how to curate it well to reflect your personal branding.
Yet the question many people have it this: How and where to start branding ourselves on social media?
Here are three effective tips to start your personal branding on social media.
Tip #1: Upload A Professional Photo
People buy people based on the first impression created. So the very first thing you need to have is a professional photo.
Since I was young, I remember my mum telling me many times – do not talk to strangers.
I think we can adapt the same lesson and apply it here.
You accept a connection request if the person who is requesting has at least a profile photo.
Don't get me wrong. I'm not judging. But I want to know who I am potentially connecting with. The faceless just does not cut it in the digital world today. Neither does an avatar, animal or plant.
𝗧𝗼 𝗯𝘂𝗶𝗹𝗱 𝗮 𝗯𝗿𝗮𝗻𝗱, 𝘁𝗵𝗲 𝗳𝗶𝗿𝘀𝘁 𝘁𝗵𝗶𝗻𝗴 𝘆𝗼𝘂 𝗵𝗮𝘃𝗲 𝘁𝗼 𝗱𝗼 𝗶𝘀 𝘁𝗼 𝗽𝘂𝘁 𝘆𝗼𝘂𝗿 𝗳𝗮𝗰𝗲 𝘁𝗼 𝘆𝗼𝘂𝗿 𝗻𝗮𝗺𝗲.
But but…I'm not pretty or handsome.
It seriously does not matter.
Just smile. A smile shows you are friendly. More importantly, a smile hides the nervousness and sends positive vibes.
And decide which is your best angle – frontal, left or right.
Smile in your profile photo, choose your best angle, send the connection request and then build meaningful relationships.
Tip #2: Design Your Customised Banner
Many popular social media platforms – including Facebook, LinkedIn and YouTube comes with a default banner.
Pause and think. If the default always good?
Well, sometimes.
But if you want to promote your own personal brand, then using the default banner is NO good.
Think of the banner space as golden real estate space. Why should you be promoting for the social media platform when you should be promoting your personal brand?
If your purpose of using social media is to promote your own brand, then you should customize your own banner.
But but…I'm not a designer and know nuts about using software like Photoshop.
Fret not.
Like you, I'm also not a designer or technically trained.
But if I can design aesthetically pleasing banners for my social medias and all of my learners have also done the same, I'm sure you can too.
Just head over to sites like Canva, Snappa and PicMonkey and use the free templates in there to create your beautiful banner designs.
Start designing your customized banner today!

Tip #3: Have A Killer About Section
If your social media account is all about you, then it should be all about YOU.
Besides the professional profile and customized banner design, the next important feature to boost your personal brand is to have a killer About section.
The About section – otherwise also known as your summary or profile writeup is what attracts others to your profile. It is essentially your brand.
If your brand is all about YOU, then spend some time crafting an impactful About section.
But but Lionel…what shall I write?
I know many struggle coming with a killer About section.
So let me share with you how you can easily overcome this worry with the AIDA principle.
Originally a concept used in business, I have adapted the AIDA principle to help you craft your About section.
Awareness – Share your story and your big WHY (why are you so passionate about this career/field/industry?)
Interest – Share in detail the who, what and where you serve (this could be audience segmentation, products or services)
Desire – Give an overview of your expertise and personal interests. Also include any awards or recognition received.
Action – Include a call-to-action (you can list your email address or contact number for your reader to reach out to you)
Now no more excuses of mental block or not knowing what to write.
So get started. Get started now. Make social media work for you, especially when you are building your personal brand online!
If you like the branding tips I shared and would like to find out more about how to effectively create a powerful personal brand, simply email me today.