Health And Wellness Talk For NUS (National University Of Singapore) Staff
If you ask me, nothing beats the feeling of being on home ground. That's because not only do you know the surroundings well, you also see familiar faces in the crowd. And for these two reasons alone, I'm glad to be back at the National University of Singapore (NUS) at lunchtime today to share health and wellness tips with the NUS staff.
Finding time to embark on a healthy lifestyle (and that means being healthy and in shape) appears to be a mammoth task for many of us. There is no denial we play many roles in life. If you are a guy, you could be a father, brother, son, colleague and boss of someone else. If you are a lady, you could be a mother, sister, daughter, colleague and boss of someone else too!
As busy Singaporeans who pride ourselves as one of the most productive nations in the world, it's so easy to forget that we have to take care of ourselves too!
Health and wellness is a topic so close to our hearts because it is not something totally alien to us. And trust me, leading a healthy lifestyle will benefit you and your organisation as healthier people tend to be happier and more productive!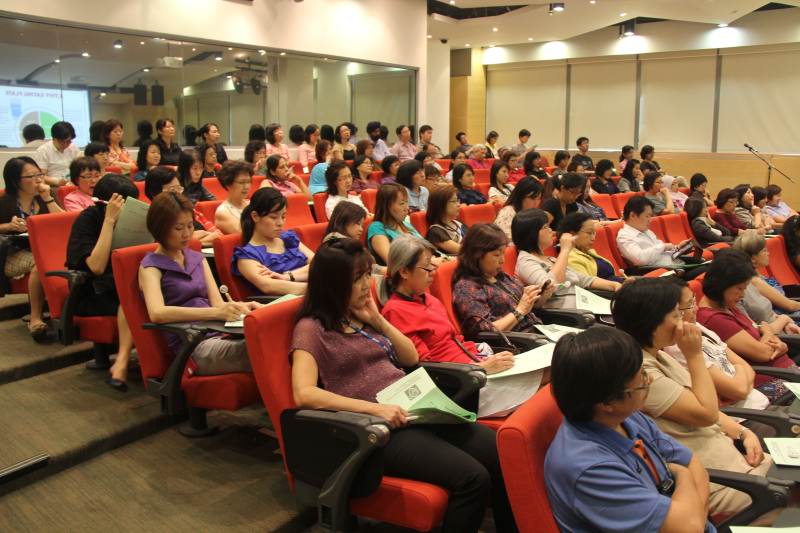 There's no real secret to looking good and taking the years off your actual age. The magic is in the works and consistency is the key to that.
I often share a three-pronged strategy that works for almost everyone. This includes having an appropriate dosage of exercise, a balanced diet and being mentally resilient.
Do not ignore what the billboards and health boards tell you…because exercising three times a week for at least 30 minutes each time is the way to go. Exercise does not mean cooping yourself up in the gym. You can do anything you like – ranging from resistance training to flexibility training to cardiovascular exercise. The most important is to get your body moving, heart beating and you perspiring. 30 minutes may sound like a long time but it really isn't. If you need company, grab a colleague or friend or family member along as having an exercise buddy does make exercise appear a lot more fun.
Exercise hard you may but if you don't eat smart or clean, then you would still have wasted your efforts. By 'diet', I don't mean you have to starve and deprive yourself of your favourite food. Singapore is a food paradise and not eating is simply silly. Instead, eat in moderation and of course, pay special attention to what you put on your plate. A good example in case would be this. Assuming you want to lose weight, yet if you continue to stuff your face with hamburgers and fast food, do you think you will succeed? Not a wee bit! It's really simply math. Losing weight means you have to expend more than you consume.
You may scratch your head and ask me what is mental resilience all about? Well, it all starts with ourselves. All our thoughts are formulated in the mind. We are our own best friends as well as worst enemies. Every positive thought or negative thought starts with our mental CPU telling us whether to proceed or not.
You may have the best laid plans for your lifestyle but if you stop short of mastering your mind and taking that all-so-important first step forward, it's not going to help matters at all.
Remember, we are all entitled to lead a healthy lifestyle. But no one owes it to you. Rather, you owe it to yourself to live happily and invest time in yourself to embrace health and wellness holistically.