The Secret To Michelle Obama's Much-Talked-About Arms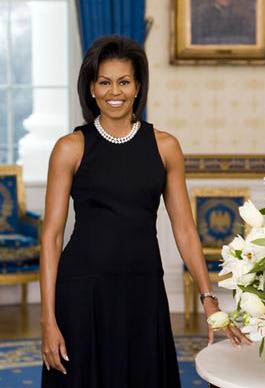 There's an article in today's newspaper that got me excited and it certainly proved to be an excellent read. Titled 'The Secret to Michelle Obama's Much-Talked-About Arms', the title itself immediately arrested my attention. 
Briefly describing the US First Lady's workout routine (with more details in next month's Women's Health magazine), the details came as part of a series of interviews by President Barack Obama and his wife on health care and their personal fitness cum nutrition habits.
It is little secret that Michelle Obama exudes confidence and looks great especially in her sleeveless dresses. What we now know is that all this is the result of pure discipline and hard work. In the gym, Michelle Obama goes through an intense routine of cardio workouts and weight training. If this is not punishing enough, she finishes with the "arm shaping superset" of tricep pushdowns and hammer curls. The results speak for themselves as often showcased in the media are one of the most commented-upon pair of toned arms in the world.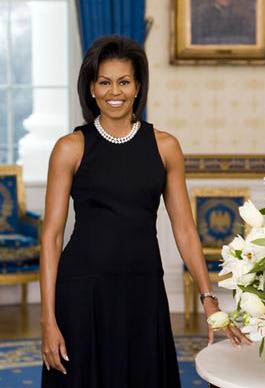 Outside the gym, Michelle Obama has also made small but important changes to the family diet. She has eliminated processed foods, cut back on sugary drinks and advocated eating more fresh fruits and vegetables.
At the end of the day, it is not so much about just looking good. It's also about feeling good. Even if you have had the most punishing workout routine, not keeping a close eye on what goes through your lips will still not give you the optimum figure you are looking for. The initial step is most difficult as it means adopting a different lifestyle but 
personal trainer
.
In fact, she has trained with her personal trainer for the last 22 years since she started in 1997.
Truly a fitness and health role model for us, I'll leave you with this thought. If Michelle Obama can do it, so can all of us.