Grooming Workshops For ITE College West DPP Students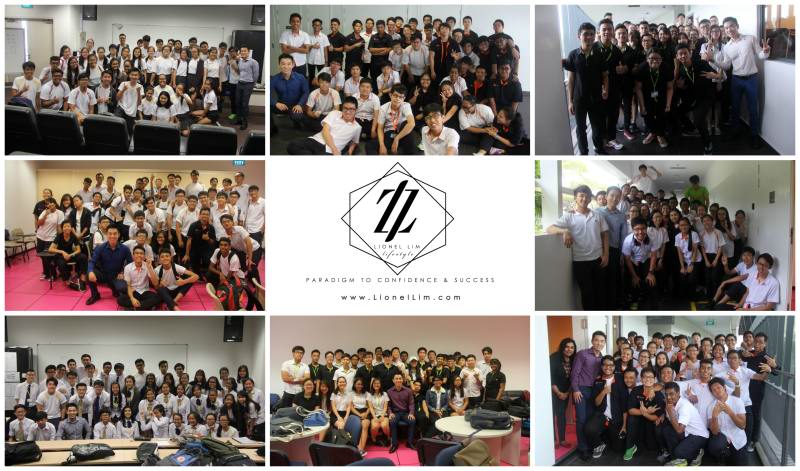 There are three key ingredients to succeed in business. First, you must really love what you do. Second, you must really be good at what you do. Third, you must always be prepared to accept any challenge that comes your way. 
I believe I am well equipped with all three key ingredients. Having taught my first grooming workshop since 2009, it has been an exciting journey over the years. Today is no exception. In fact, today marks the conclusion of 11 half-day
grooming workshops
held over this week for the students of ITE College West who are under the Direct Entry Scheme to Polytechnic (DPP). Rising up to the occasion I did when I single-handedly taught 8 classes.  
Hailing from different schools such as business, accounting, engineering and info-comm technology, it was a joy to impart to the students the necessary grooming skills and knowledge. At the end of the day, we all want to create positive first impressions, dress appropriately for different occasions and conduct ourselves professionally with poise.
 
I particularly liked the students as they came with an open mind and were eager to actively participate in the activities planned. The initial jitters soon gave way to smiles and laughter. 
 
It is an interesting and laudable trend to note that more educational institutions and schools have come to realise the importance of having students learn personal grooming and etiquette skills. Well, they are part of lifeskills, which cannot be found in the textbooks. 
 
Your image helps convey your professionalism, competence and identity in this increasingly competitive world. Education is not going to be easier. And places in popular polytechnic and university courses of your choice will be eyed by others with equal keenness. Only by branding ourselves and differentiating from the crowd can we increase our market value.
 
Throughout this week, I spotted several gems among the students who were so good in colours, shapes and styles that they could be my assistants. Well maybe in the very near future, there will be a full course devoted to grooming and etiquette. 
 
But for now, thanks for the memories ITE College West. And happy weekends!