Grooming Workshop For Orange Tee Property Agents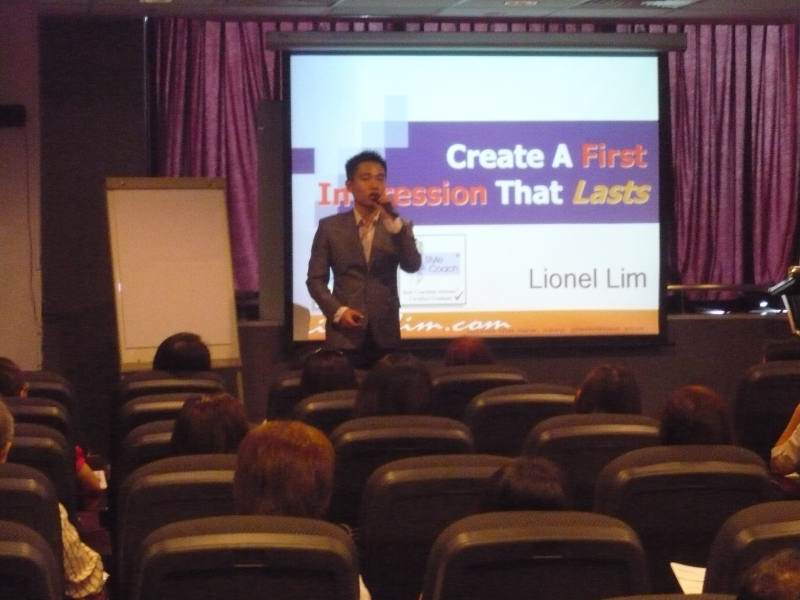 I stand in front of an audience made up solely of property agents from Orange Tee. My sole aim is to transform them into stylish property agents who look just as good as the residence they are attempting to sell.

In this age and time, learning how to dress, or power dress as I would call it, is of paramount importance. For property agents, the first impression one gives the buyer or seller is multiplied multi-fold. Imagine entrusting your property which you want to sell to a property agent who dresses sloppily – in shorts and slippers. I strongly suggest you think twice too!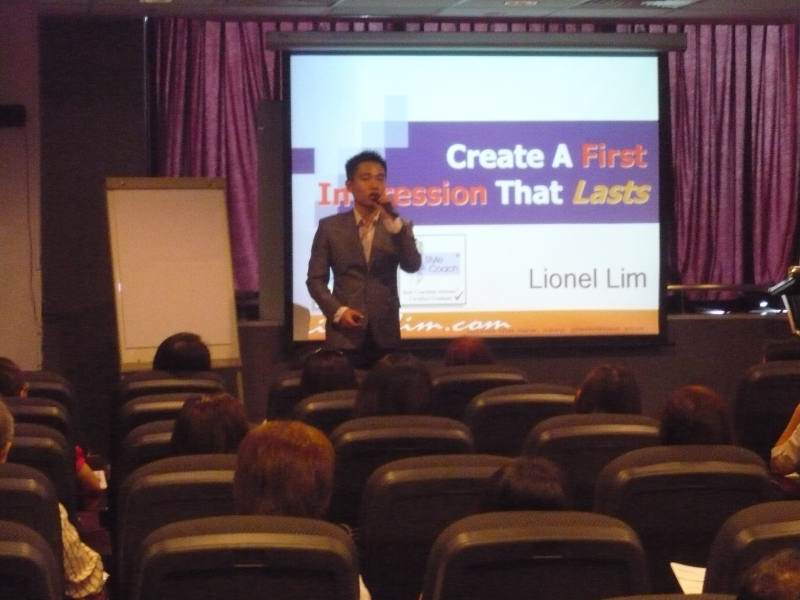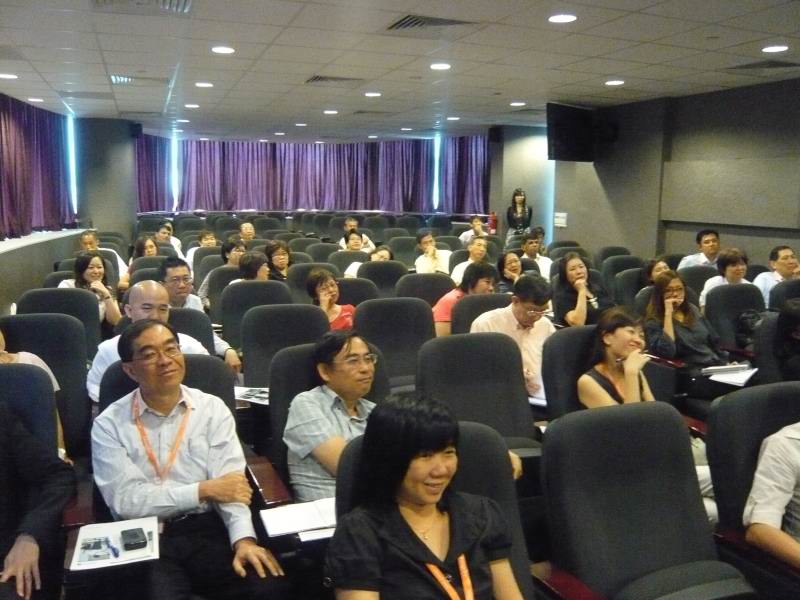 Dressing for success by choosing the right types of clothes to suit one's body shape; understanding the little details on how to select a jacket, pants or dress; plus the emphasis on wearing the right colours were the topics I specially chose for today's grooming workshop.
When I buy my clothes, there are many considerations which I take into account. Comfort and price might be your sole criteria but I would also add to that list other criteria such as practicability, choice of fabric and other intricate details.
There's no point buying an item if you can't form a capsule wardrobe around. A capsule wardrobe is a basic wardrobe where you can change your look by instantly adding or removing another item. That was when a female property agent asked me why I didn't mention much about dresses, I replied saying that while a dress does make a lady look more feminine, she can't keep wearing the same dress. This is unlike a blouse or long-sleeved shirt where she can transform the look easily and effortlessly by adding another vest, cardigan or jacket. If you wear the same dress one too often, people might think you are too poor to buy new clothes!
Like all hardworking property agents who took notes so as to be doubly sure of their client's requirements, I saw many in the audience scribbling notes when I dished out advice. I'm very sure these notes would come in handy 🙂
And for the three brave gentlemen who stepped forward when I asked for volunteers, I rewarded them handsomely as I gave them a free colour analysis consultation.