Grooming Workshop for Jurong Junior College JC1 Girls: Part 2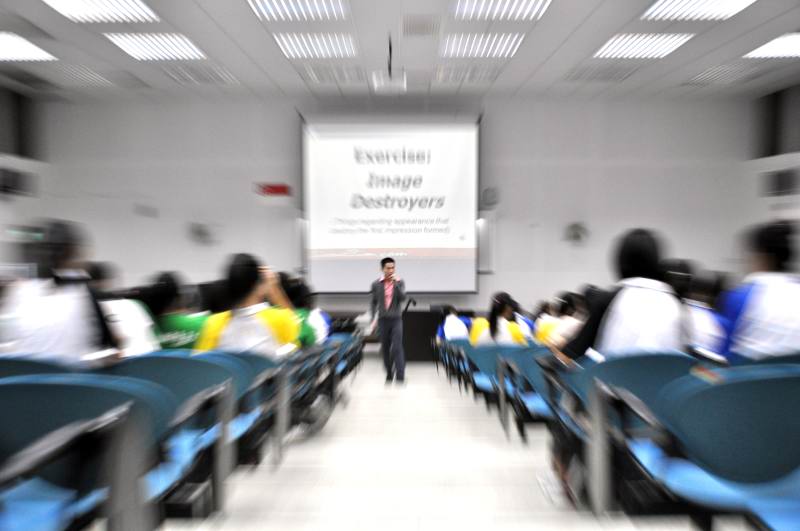 I'm back today at Jurong Junior College (JJC) to train another batch of JC1 girls. Every workshop holds special meaning for me as the needs of the participants are uniquely different.
The students are really lucky these days as their college (or school) actually organises such enrichment programmes for them. I was just thinking aloud of my own junior college days and how things might have turned out differently for me had I learnt the importance of creating a positive first impressions. Hiring a style coach to give tips to the students back then was almost unheard of. Yet it is so common nowadays for schools.
Well back then, I was truly a scrawny, sickly, bespectacled hermit living in my own little makeshift world…thinking back, it's so sad but so true…But now here I am, completely transformed into a style coach and helping others shed that dowdy image to up their own image quotient.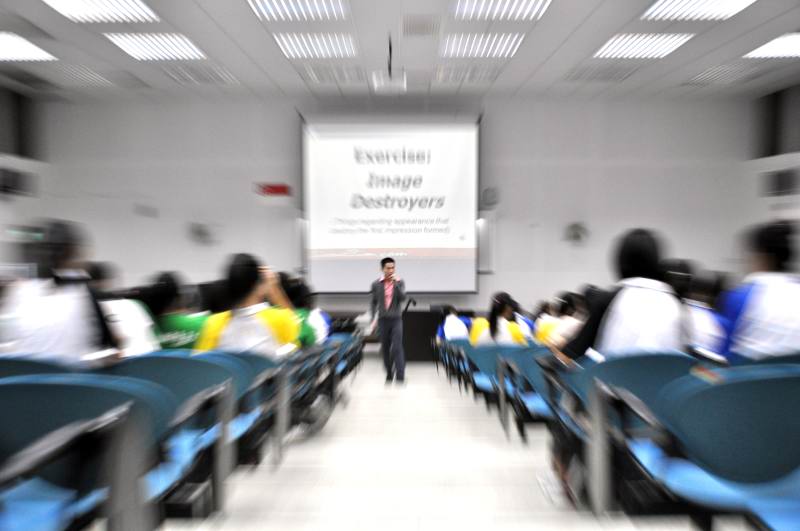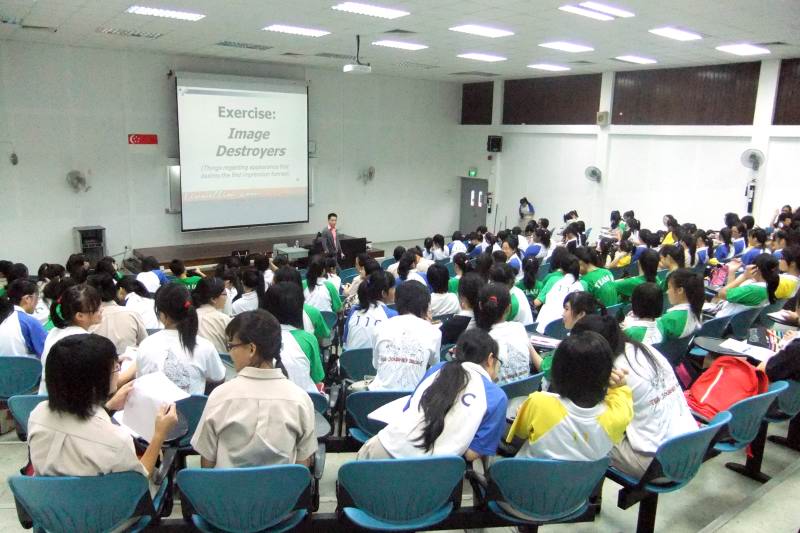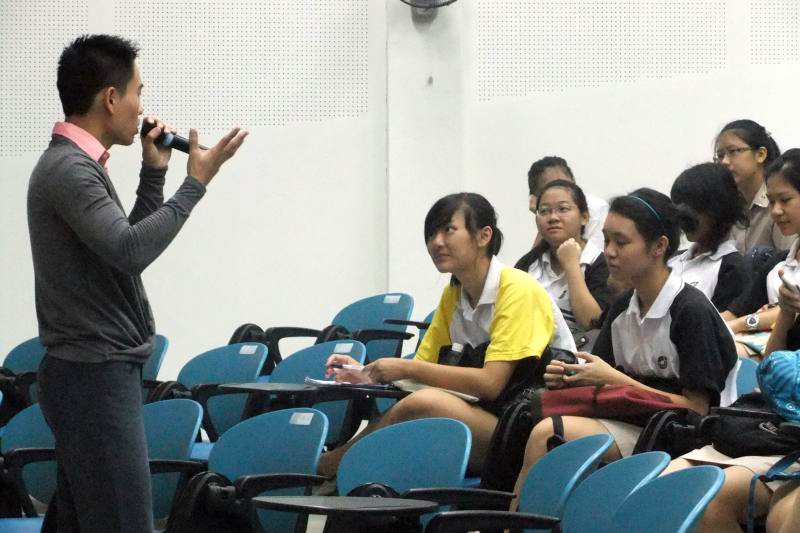 It's never my style to just talk and talk for the entire three hours. Even if the girls wouldn't mind my voice, I certainly wouldn't do that too as having a workshop means much more than just the trainer speaking. I firmly believe a workshop should constitute a two-way communication between the trainer and the audience. There should be a lively engagement of ideas, discussions and sharings. That makes a workshop really come alive! Plus, the participants will also be having fun while learning. We learn best when we are most relaxed. Not when we are inundated by endless talking by the trainer.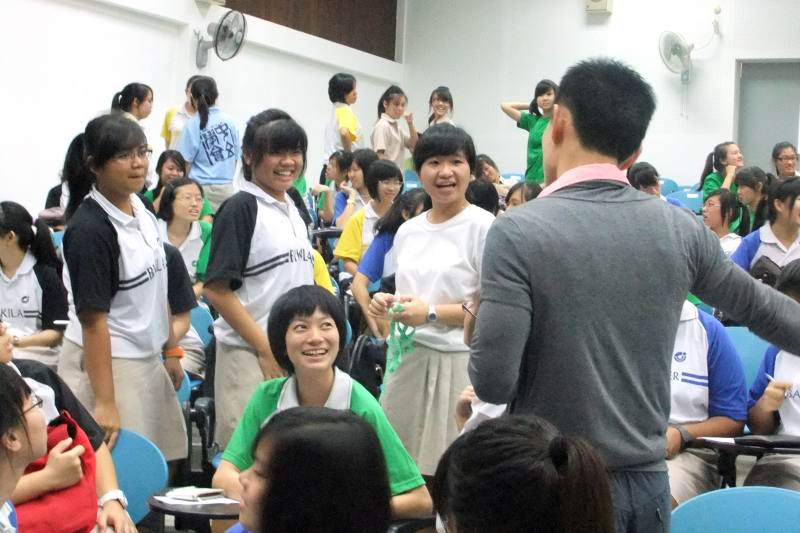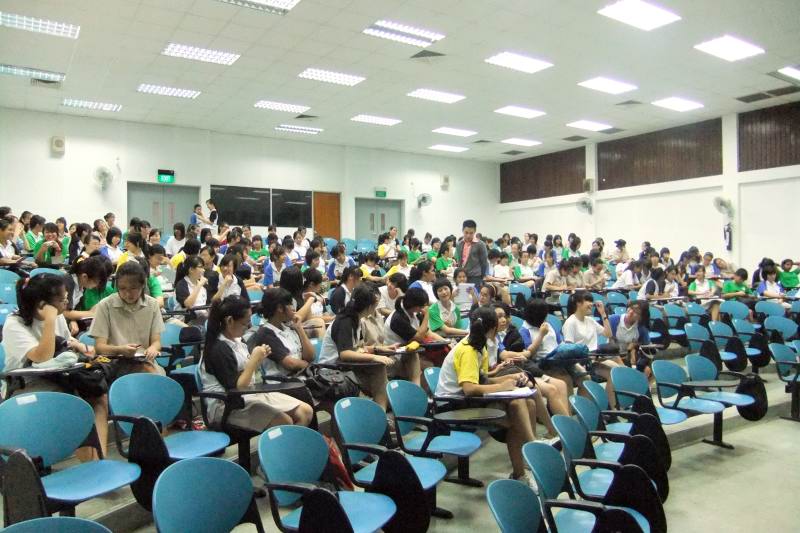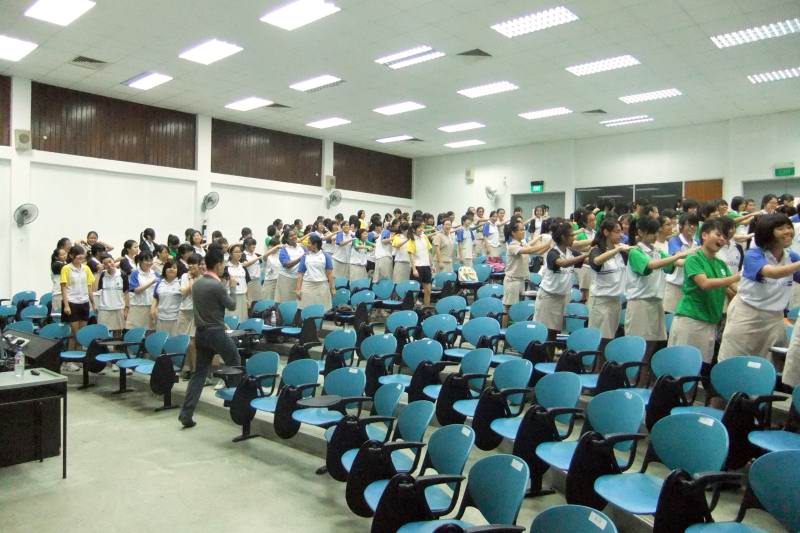 I bet the girls didn't expect me to get them up to stretch and massage each other after the first segment of the grooming workshop was over. Stretching and massaging help us learn better too as we get rid of any lingering tiredness in our bodies and prep ourselves for the next stage of the self-discovery journey, starting with skincare, an evergreen popular topic among everyone, followed by fashion advice and personality styles.
I especially enjoyed the full-on participation by the girls today which brought many smiles to my face. Thank you JJC girls for the beautiful memories!