Grooming Workshop for ITE College Central Student Icons Programme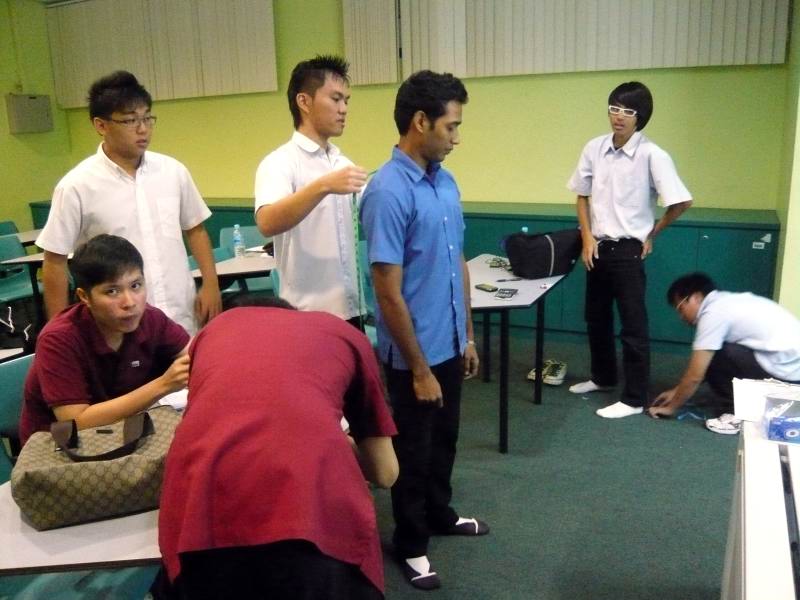 I'm very honored to be chosen as the service provider for ITE College Central's inaugural Student Icons (SI) programme. As its name suggests, the Student Icons programme is part of ITE College Central's efforts to reach out to secondary schools and the wider community. Specially selected student icons were recruited from the student population throughout the different ITE colleges to descend onto the MacPherson campus for two days – 7 & 8 Oct 2010 to be immersed in this programme. Being the special chosen one, they will be the future student ambassadors to help 'sell' ITE at the roadshows and talks.
ITE has long shed its image of being second-class with inspiring stories of how its educational programmes have given the students a literal second lease of life and equipped them with life-long skills to carve a niche for themselves in society. If there's anything the ITE students should be lauded for, it's their ability to be more vocal in expressing their views.
Having designed the syllabus to address the issues of confidence, image and personal branding, the students were brought along a grooming journey with me for two days. No stone was left unturned, no doubts remained and no one was left behind. Fun was the order of the day as the students knew under my watchful eyes, they had to participate in all activities.
If you think only girls were conscious of their self-image, think again. The guys in the class were equally concerned about their appearance. That largely explained why many eyes lit up when I shared my DIY beauty routines and skincare secrets. And to add some icing on the cake, I also gave them some fitness tips for those wanting to buff up.
But it wasn't all about the dress and the style. The students also learnt about voice projection and most importantly, personal branding (which I had fun recording on video). Nerve wrecking each time the video was switched to the 'ON' mode, all went through it gradually like a pro and lived to enjoy the experience. This, I'm sure will serve them well in the very near future when they undertake their new responsibilities as Student Icons!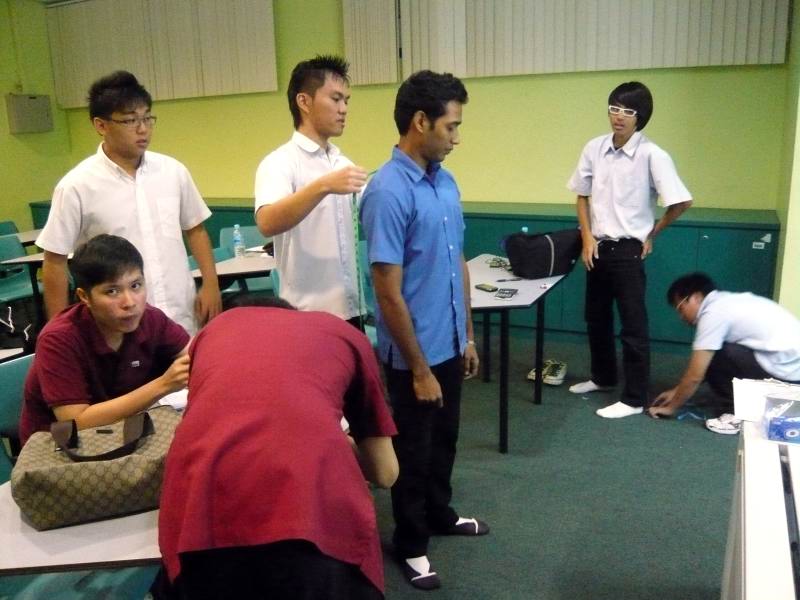 Taking body measurements to determine one's body shape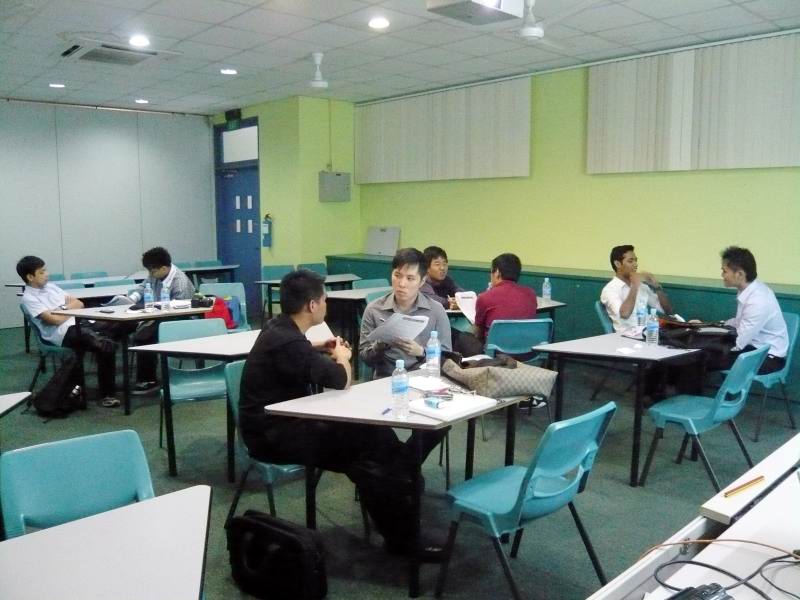 Discussion time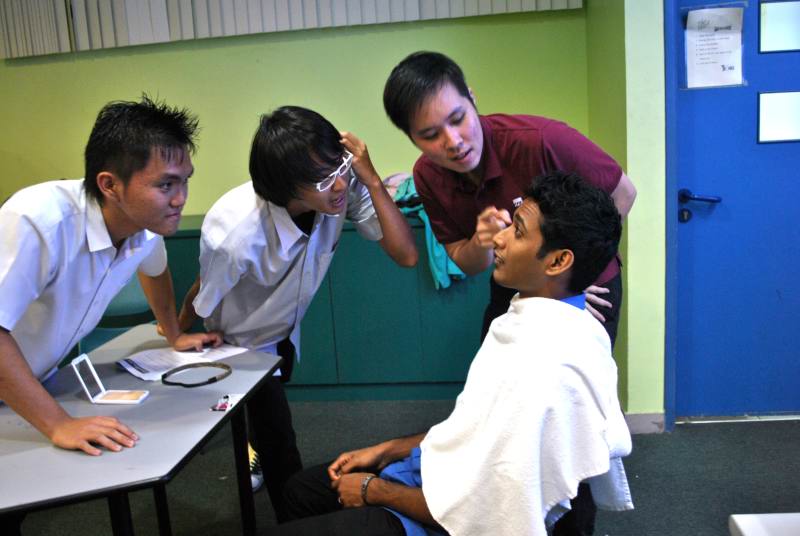 Examining the colour of his eyeballs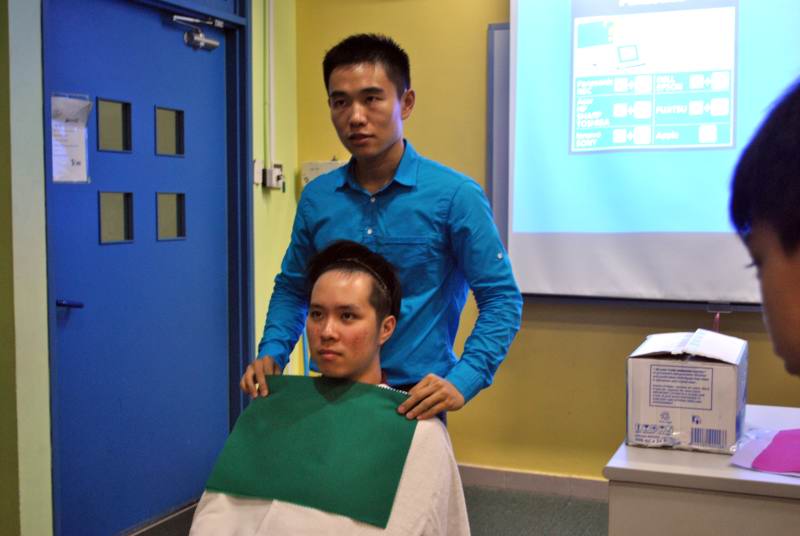 Is he more of a summer or winter guy?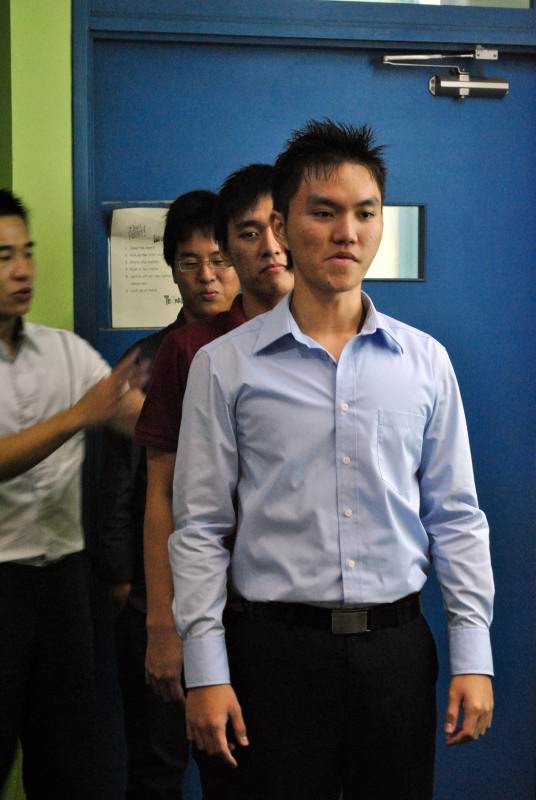 Standing upright like a man should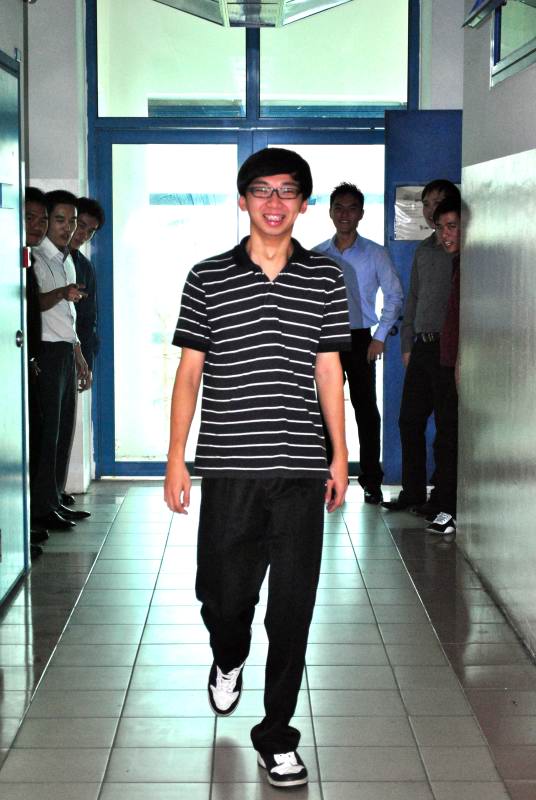 All the guys did the 'runway show' to demonstate their walking posture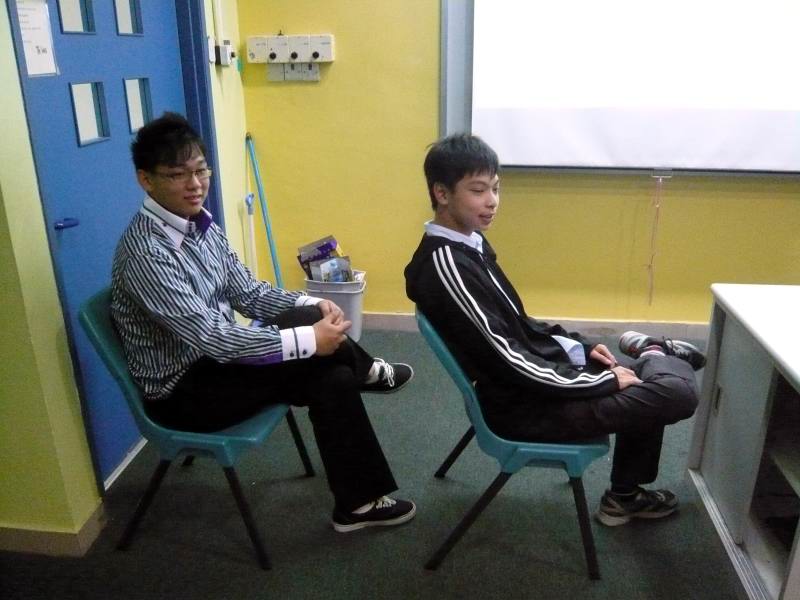 How should a guy sit?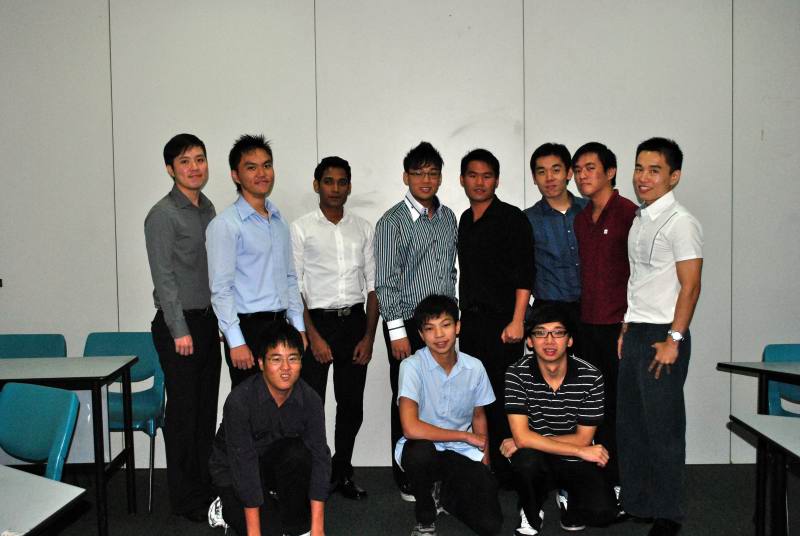 One group photo for keepsake memories 🙂