Grooming Workshop For Daikin Airconditioning Singapore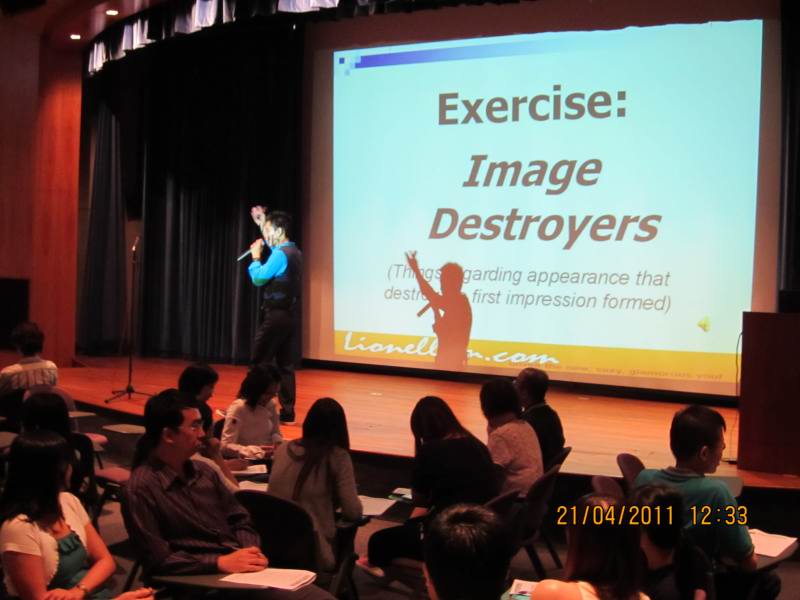 Look around us and we see so many brands that we are familiar with. Whether they be the brand names of the cars we drive, the watch we wear or the aircon we use. Speaking of air-conditioning, there's one brand I've practically grew up with since young – Daikin. It's always been the choice for aircons in my home.
So it really came as a pleasant surprise when I was invited by Daikin Airconditioning Singapore to give the staff a grooming workshop. And here I am today.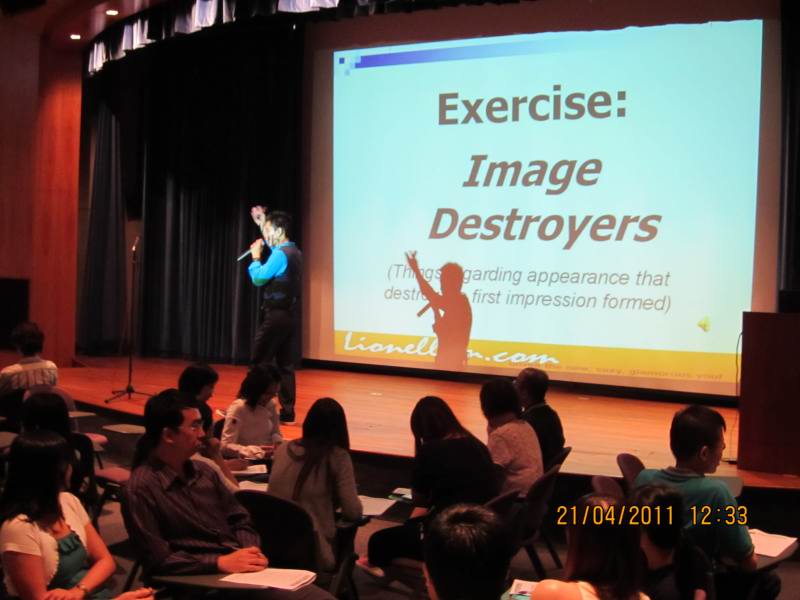 And stepping into the spacious auditorium complete with a stage, lights and all, I felt like a superstar preparing for a performance, especially with more than 60 pairs of eyes glued at me. Trust me – it really felt awesome the moment I planted my feet on the stage and spoke my first sentence 🙂
It's been a very fulfilling journey thus far as I've had many opportunities, just like today, to speak at different companies and schools. And I treasure each and every speaking opportunity as not only does the learning help the participants understand the fundamentals of looking good, but it also gives me an unrivalled experience not attainable elsewhere. No two workshops are ever the same because the audience is different. And that's what I'm grateful for.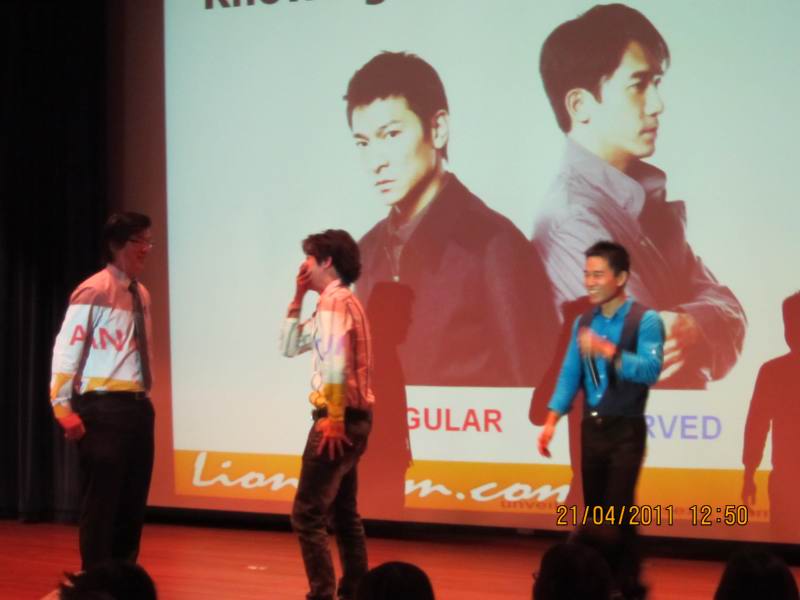 As the Daikin staff were arranged in cluster seating (which I requested for easier and more efficient group discussions), moving from cluster to cluster to join in the conversations and answer queries too became more natural and comfortable. My philosophy is simple – if learning is to be effective, it has to be conducted in a fun and enjoyable environment. And I witnessed it today as the staff were willing to comment about themselves, all in the name of improvement.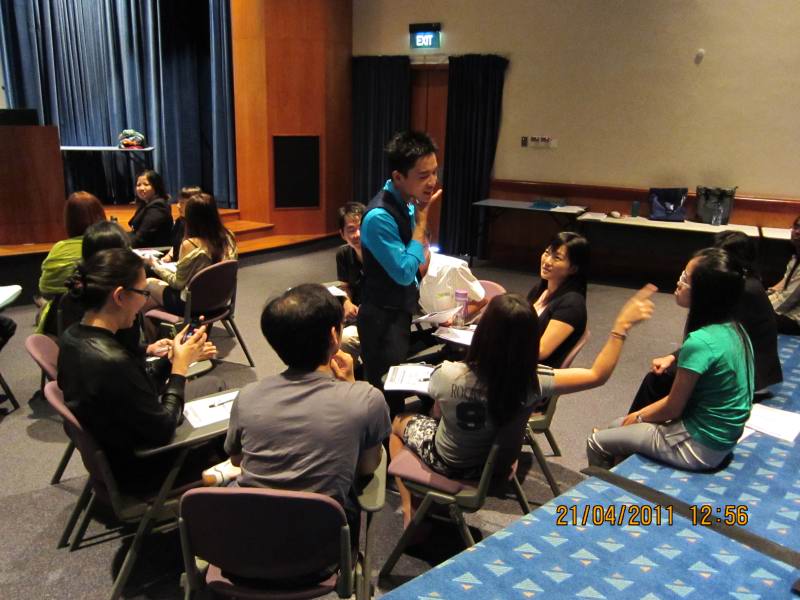 To many, beauty is in the eyes of the beholder. This is so true. Our loved ones are the most beautiful gifts to us in the world. And should we not want them to have the best in return too? Of course, we should. That's why I mentioned today that I would be more than happy if the Daikin staff shared their newly equipped grooming knowledge and skills with their loved ones. Only when we share and care, can this world truly be a more beautiful one. And of course, there is a personal purpose as well. If we are able to share what we learnt, that means we have retained the knowledge.
So whether it is being mindful of image destroyers, or picking the right clothes to look their best, or choosing the appropriate hairstyles; I'm sure the bubbly group at Daikin today would become subject experts in their very own rights as well 🙂