Grooming Workshop for CPF Board Innovation and Service Week 2010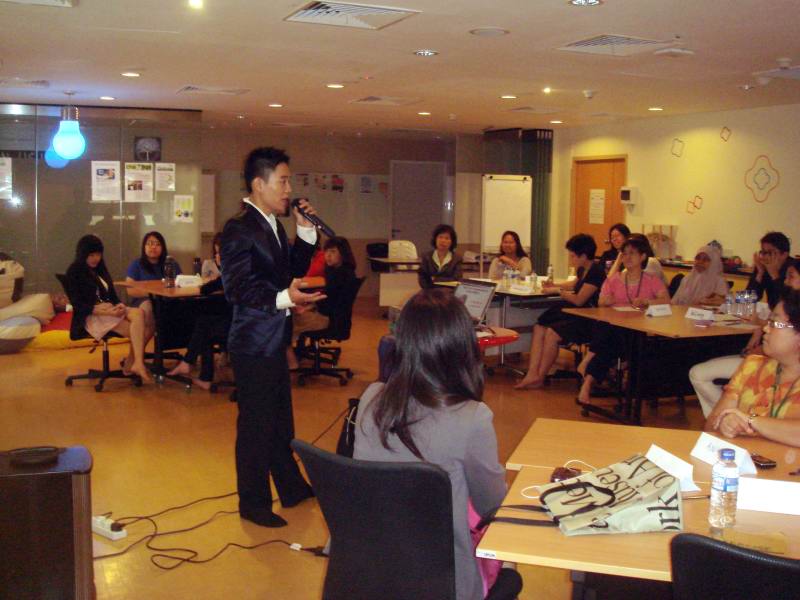 Held annually to celebrate innovation and service in Central Provident Fund (CPF) Board, the annual Innovation & Service Week is THE event of the year for the staff as they get the opportunity to participate in workshops, attend study visits to other companies and honour the innovation efforts of the people.
Thus, I'm really honoured when I received the invitation to speak at CPF Board's Innovation & Service Week 2010. Being placed as the opening number to kick off the series of workshops and visits in this week-long event was a double honour for me 🙂
Having liaised closely with the organising committee since July 2010, the topics for the "Create A First Impression that Lasts" grooming workshop were specifically customised to cater to the needs of the staff.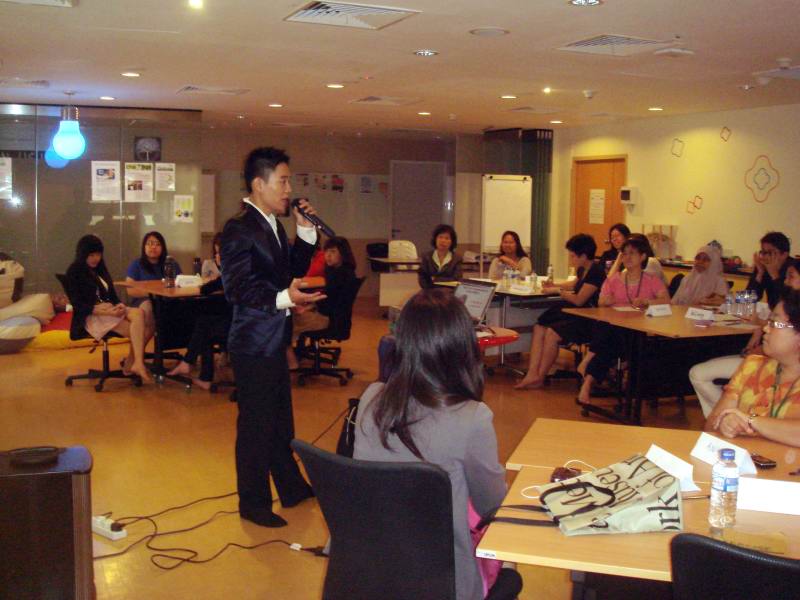 Everyone is barefoot 🙂
Stepping in the training venue code-named the Dream Room on the 30th floor was another first in itself as all 30 participants (and trainer included) had to remove their shoes before entering. Although this was the first time I conducted a workshop barefoot, but in all honesty, I really enjoyed the feeling!
Facing the energetic and bubbly group, it was hard not to be affected by the mood in the air. With the participants laughing, teasing one another and enjoying themselves, I was really happy as they participated full on. This really augurs well for any organisation as it takes pro-active service-minded staff to leave a positive first impression on members of the public.

Group discussion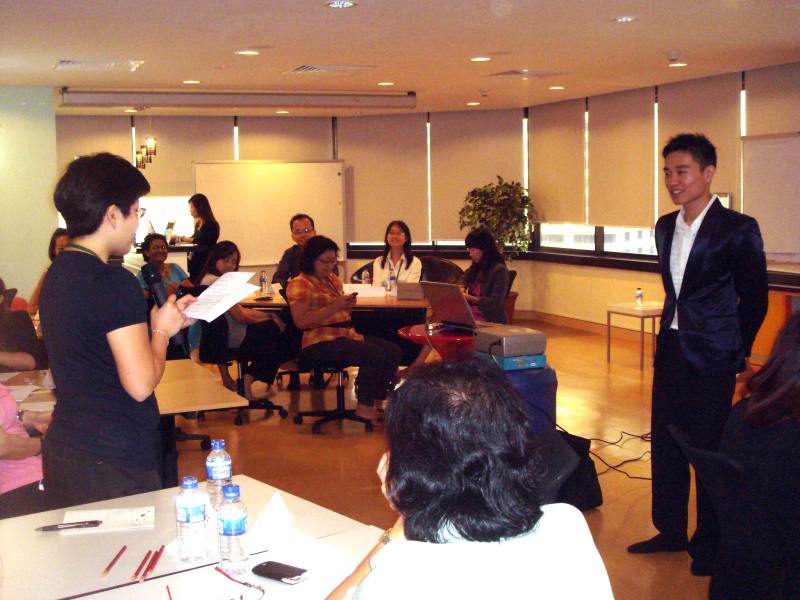 Participant sharing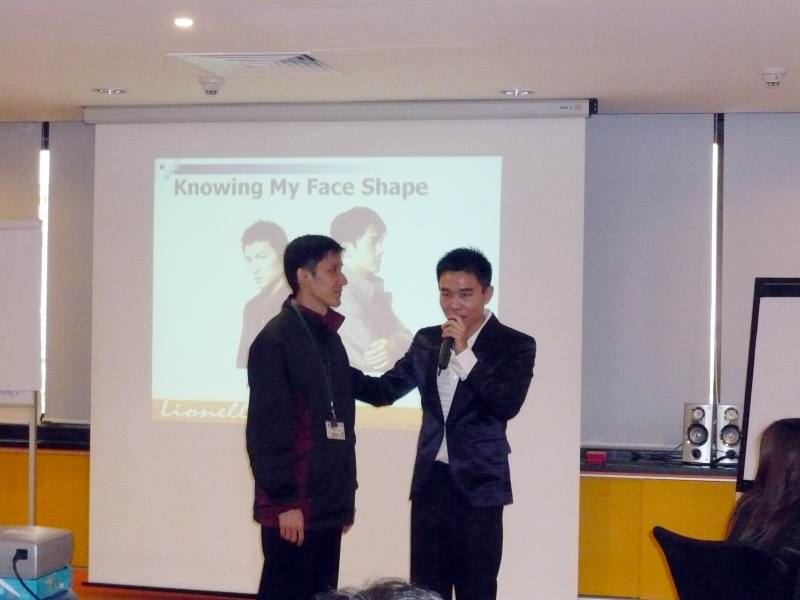 Does his side profile look more like Andy Lau or Tony Leung?
Sharing with the participants more than just grooming tips, I weaved in Neuro-Linguistic Programming (NLP) elements into the workshop. This really got everyone more than excited as the participants noted in their post-workshop feedback that this tool was exceptionally useful in their daily work as it had direct revelance. This would also probably be the first time the participants had encountered incorporating NLP techniques into their daily lives.
Being able to add value to other people's lives is truly a very blessed thing to do. What's more when I enjoy doing what I'm doing 🙂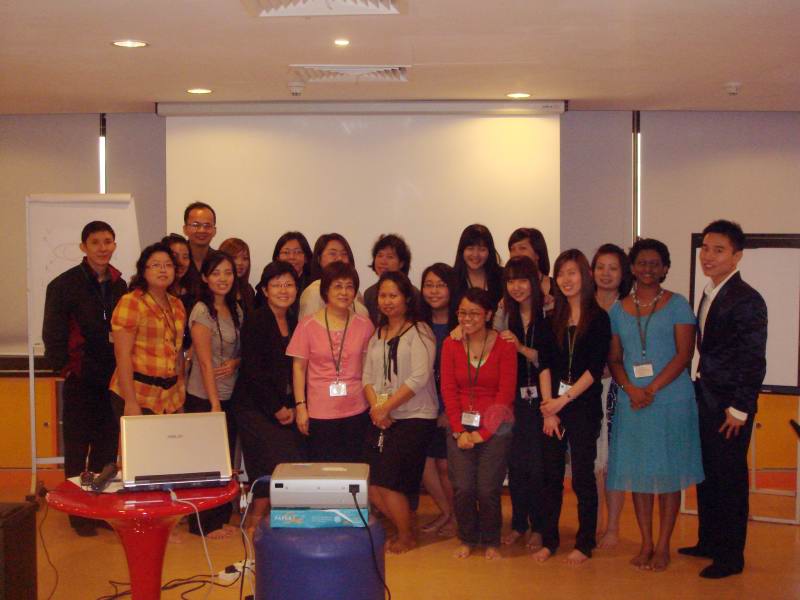 The happy lot of CPF staff!