Grooming Talk For SCEI A*Star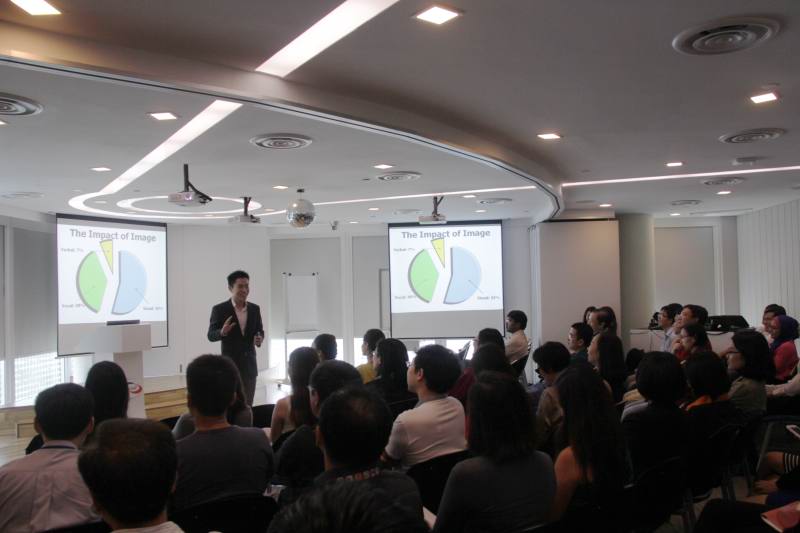 They came, they laughed, they enjoyed. And most importantly, they learnt. All within the span of one hour. This is the increasingly popular trend I have been witnessing that many organisations and corporations are adopting these days. I call it the lunchtime talk series.
As its name suggests, employees make use of their lunchtime to attend a specially organized talk of interest, through which they will learn new skills and walk away recharged. Today's corporate grooming talk is similarly done in the same vein. Organised by the friendly people from the HR department, I welcomed a group of about 60 participants (with a good mix of both males and females) from Science and Engineering Institutes (SCEI) of the Agency for Science, Technology and Research (A*STAR).
This is my third time speaking at A*STAR…so it really feels like a warm homecoming for me. Check out my earlier two blog posts on grooming talks at A*STAR here (https://www.lionellim.com/myblog/grooming-talk-for-astar-biopolis) and (https://www.lionellim.com/myblog/grooming-talk-for-astar-fusionopolis).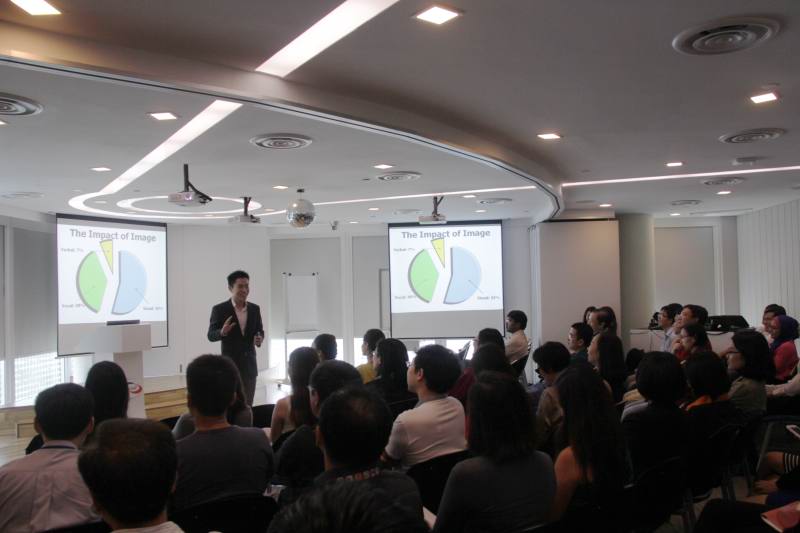 I loved the energy of the participants in the room today. From the moment they engaged one another in the ice breaker activity of image destroyers, it was as if they had stepped into my grooming universe. Indeed, having participants come into my world is important. As a speaker, I view it as my responsibility to engage participants so everyone is on the same page and we construct meaning together.
There is no denial that our image is the glue that either binds us or tears us apart from the other elements in today's society. Everywhere we turn, we are surrounded by people who enter our lives at different points in our journey. While some are mere passers-by or here for a fleeting moment, others will be here for a longer period of time. Regardless of the length of the tenure, our imperative objective would be to build a positive image in their mind.
People come and go. We may not recall everyone's name. But we can definitely recall a positive (in the same manner a negative one too!) image in our subconscious. The subconscious is a repository of experiences, images and stories. So do not belittle this repository.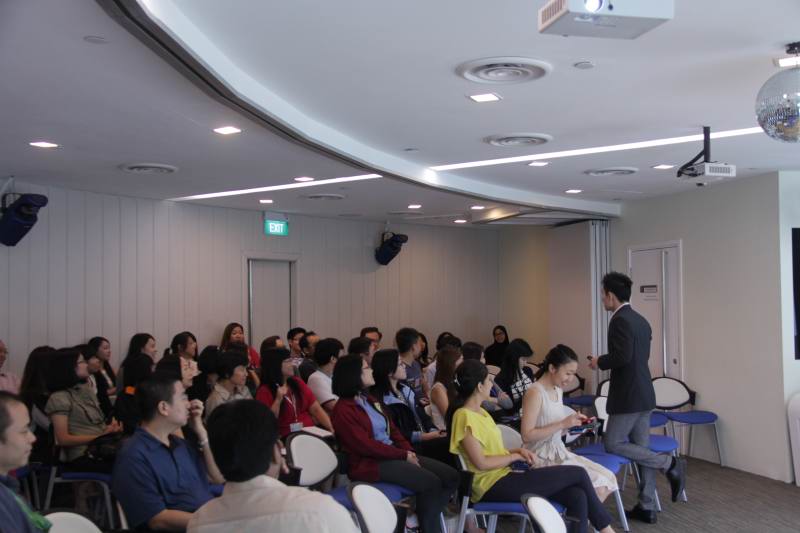 Wanting to impress at first sight is not about being decked from head to toe in the finest linen or luxurious brands. Instead, it's about finding your own style and dressing appropriately for each occasion. It's about respecting yourself and having others respect you.
A few simple tips to take note would be a well-pressed shirt (a crumpled one is out!), a bottom that flatters (choose one according to your body shape) and of course proper clean footwear (with no stains or tearing at the seams).
Yes, do not leave your home without your smile. It is a 'lethal weapon' that we all possess but fail to maximize its worth when meeting people. A smile has a therapeutic effect on others as it puts their defences down and gets our confidence up. More importantly, you are sending a non-verbal message that you are friendly and mean no harm.
Time passes really quickly when we are all doing what we enjoy doing most. Ditto in this case. Before I knew it, my one hour was up. Till the next time then, folks! Take care and watch your confidence soar if you just practise two or three take-away tips in your daily lives!