Grooming Talk for Rosyth School Students Day One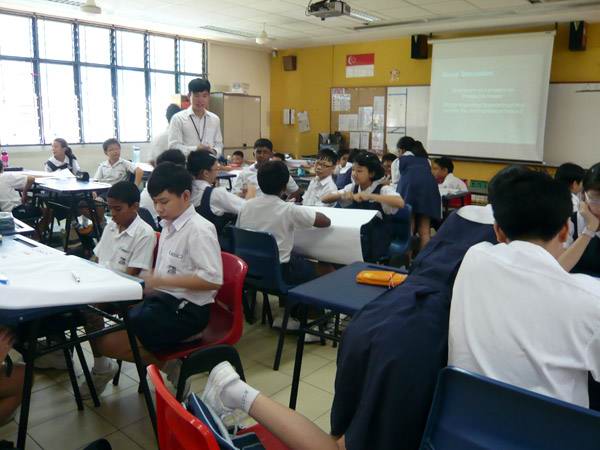 I truly salute the management of Rosyth School for giving their Primary 5 students (who are only eleven years old) a strong headstart over their other peers by getting image consultants like myself to coach their students. It truly amazes me.
Stepping back into school grounds makes one young again. This is the irreplaceable beauty of the school compound. Who can forget the corridors outside the airy classrooms where all students wait earnestly for their teachers to come usher them back in for lessons? Who can forget those dark blue desks and plastic blue chairs? Who can forget students standing up in class and greeting you 'Good Morning Mr Lim'? But after all the déjà vu moments rushed me by, I saw the same innocent eyes I used to see in myself years ago – the eyes that thirsted for knowledge.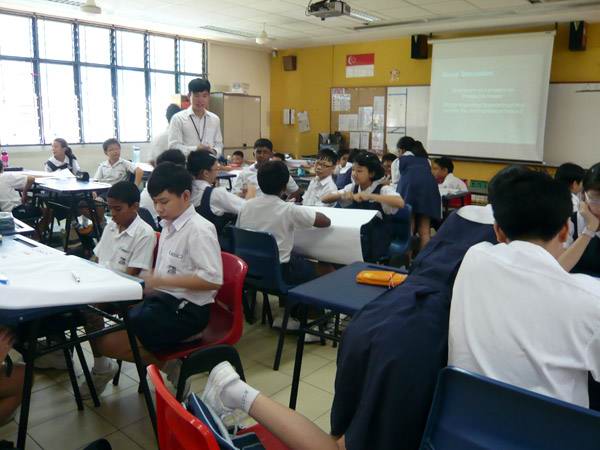 Yes, Mr Lim was here to share with the Primary 5 students codenamed Class Optimistic the perils of image destroyers, face shapes, grooming tips, social etiquette and cultural differences.
Probably because today's class comprised more boys than girls, I took a while to settle the class down. Boys being boys, are always harder to control.
After getting the attention of the young ones from the moment the slides on image destroyers came on, they got all excited. I was happy they could readily identify with the examples I shared. Nothing encourages a trainer more than the fact the audience can relate to what you are talking about. In this way, it is easier to build rapport.
Being young kids, it is inevitable for them to run around the class as they have boundless energy levels. But if you think I started to fret over this, I didn't as they were running around for a good reason. They were exchanging ideas and trading coloured markers to decorate their flipcharts!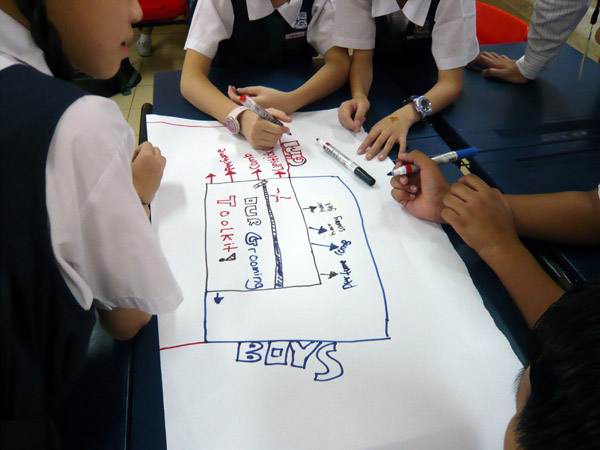 When it was time for the kids to present their work to the class, the shy ones needed some cajoling before they came forward. Knowing how some kids would never want to open their mouths no matter what, I made 3 kids in each group of 6 come up at one time and specifically told them that everyone gets a chance to hold the flipchart and everyone gets a chance to share with the class. This made everyone happy as no one felt it was unfair that only one had to do the talking while the other two simply held up the flipchart.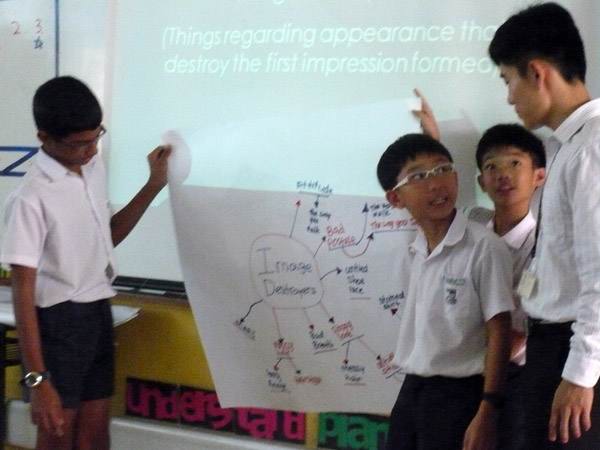 Three super appreciative kids even took the time to write me positive comments on the feedback form at the end of the talk. Thanks!