Grooming Talk For 40 SAR National Service Army Boys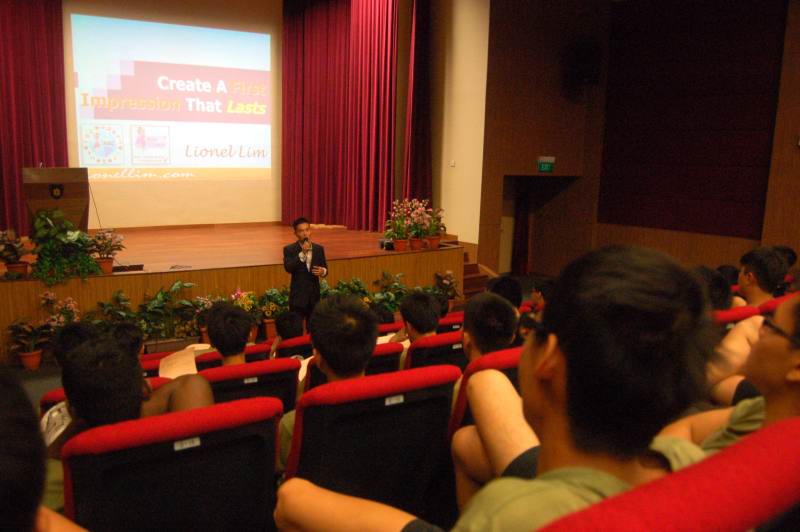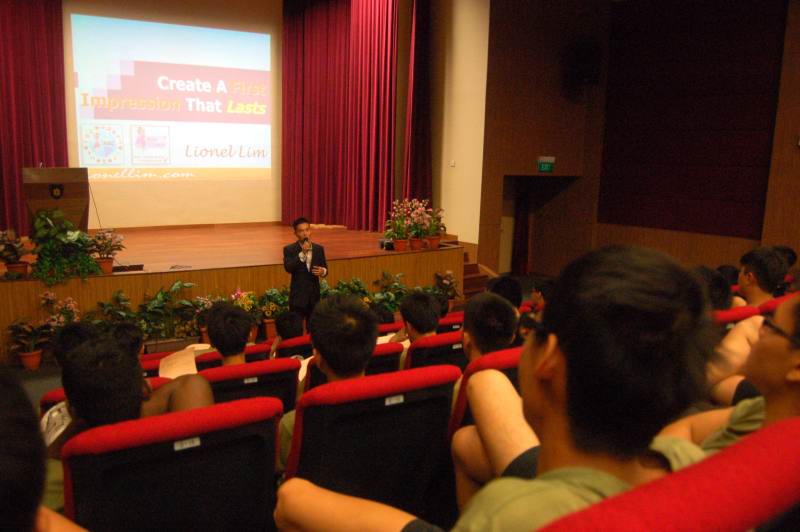 If you ask me if I ever tire of doing grooming talks and workshops one after one, the answer is no. Besides being able to make a positive impact on the lives of others, I also get the chance to travel around Singapore. Without such training engagements, I would never have the opportunity to get to explore some places with tight security.
Yes, indeed. Today's talk marks two firsts for me. Not only am I doing a 2 hour grooming talk at night for the first time, it is also my maiden training for the national service (NS) boys in an army camp.
It's an interesting trend in more recent years to see more organizations and schools conduct grooming talks for their staff and students. Similarly, in this case, I applaud the officer commanding (OC) for taking the effort to put together this grooming talk for the National Service Fulltime (NSF) soldiers of 40 SAR. From their biodata, I understand this batch of about 90 soldiers will complete their obligatory NS period (ORD) in Dec 2011. When one is exposed to the full works at an earlier age, one becomes more attuned to the grooming norms that are expected of them when they start to look for employment or continue their education in a higher institute or university.
Dressed in their Physical Training (PT) kit attire, I cannot help but recall my own NS days. During my time, there were only mostly computer courses for us to enroll. Grooming courses? Probably never heard of them back then.
Engaging the NS boys might sound like a daunting task because to 90% of them, grooming is a new field for them. Ask them about route marches, range practice or IPPT, they may be more intuned. But grooming? That's new territory for them. Yet if one knows which hot buttons to press, it does make the job much easier.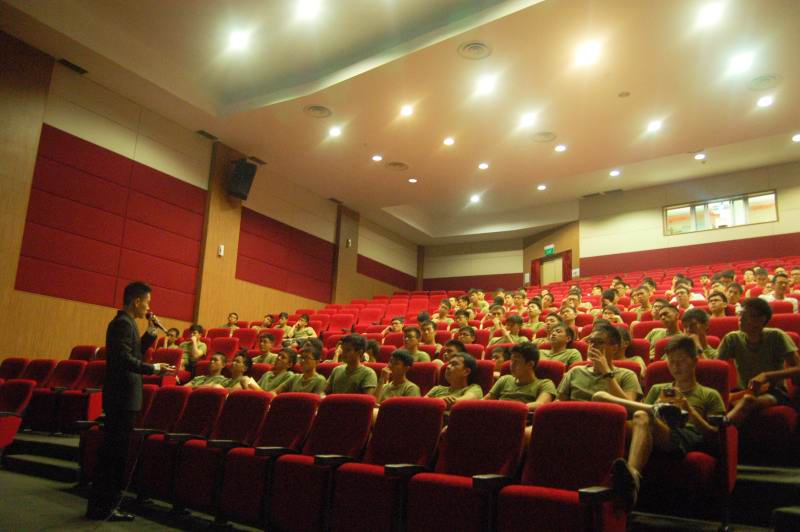 All of us, regardless of age, want to look and feel good. It is therefore the role of the trainer to help them discover how to bring out the best within each and every individual. More importantly, being in a group, there's always the element of peer pressure that is the invisible force that gels people together. So during the discussions and activities, I observed that once someone started getting excited, the other NS boys around him would feel the vibe. Very often, it only takes one to spark off more interest and keep the momentum high. Heartening it was indeed to see the more conscientious ones take notes scribbling down on scrap paper or their pocket-sized notebooks.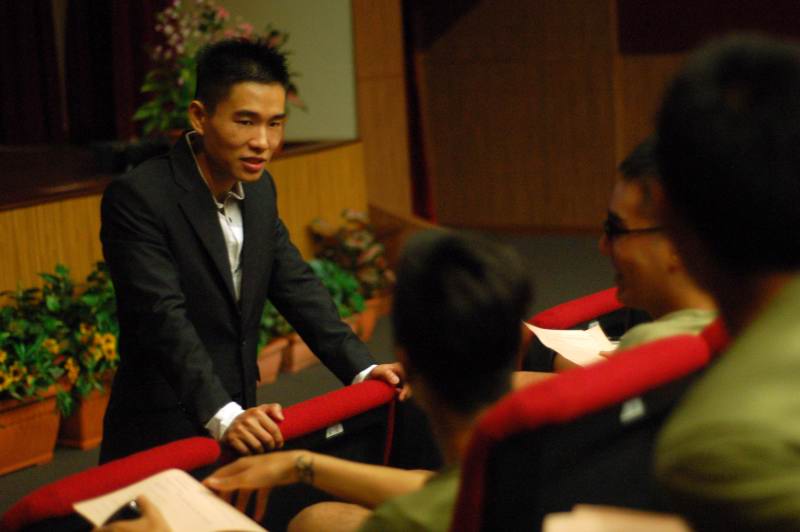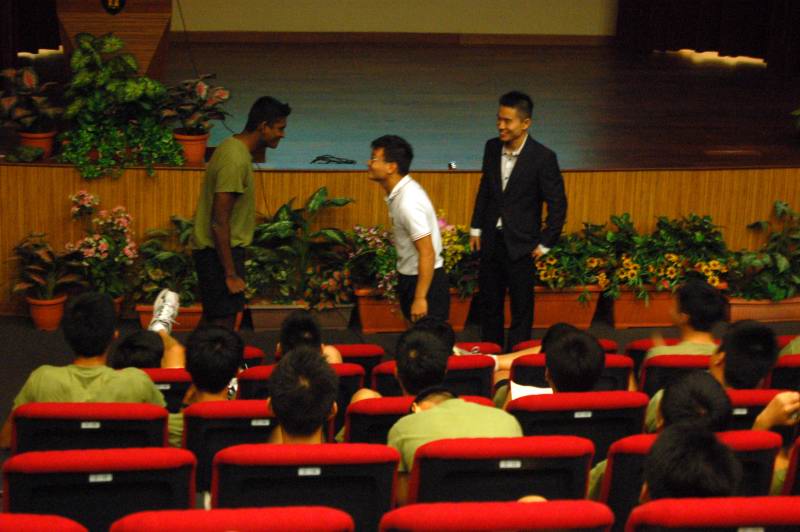 Demonstration time was definitely the highlight of the grooming talk as the NS boys shouted names to volunteer others. And when the volunteered ones stepped forward, huge cheers rang out.
Keeping things simple yet fun, it soon became obvious more eyes lit up as the topics became more increasingly intimate. When I asked them if they knew how to choose a shirt or trousers, I saw many heads shaking away. From clueless looks to enlightened looks thereafter my sharings, all it does for one to reach from zero to expert is to get down to basics. Once you get the basics right, it's that easy to put together a look that works wonders each time, every time. More importantly, you would also know how to buy clothes that flatter you.
Maybe the guys were shy and didn't want to ask questions in front of the rest of their peers in case they thought it made them look stupid. That happened during the Q&A round which I was requested to set aside some time at the end of the talk for.
But once the bulk of the NS boys left the auditorium and I was packing up to leave, a group of NS boys was still hanging around. Thinking they were wanting to enjoy the aircon, it wasn't until they started to form a beeline approaching me did I learn that they were indeed too shy to ask questions in front of the big group, preferring to engage me post-talk to clarify their doubts or other fresh queries.