Grooming and Interview Skills Workshop For Sembawang Secondary School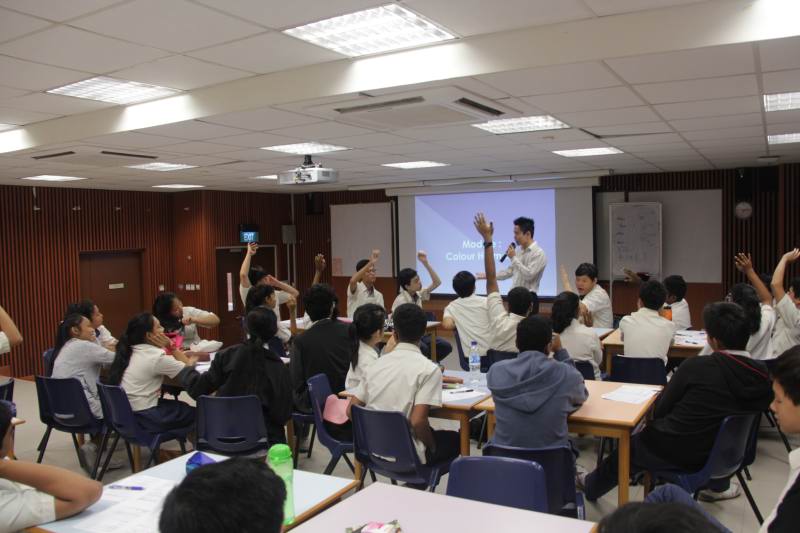 Time passes so quickly that it's been a year! Yes everyone, we were at Sembawang Secondary School last year for the social and dining etiquette workshop. And this year, we are back again. A fresh crop of faces coupled with a new topic series…It definitely equates to a new chemistry which I can't wait to feel for myself.
My premise for all workshops is the same – keep the concepts simple yet fun so that everyone learns in a non-threatening environment. As a participant myself, I too would like to walk away with new knowledge and skills which are easy to apply in real life. Remember, this is not a class that tests difficult to grasp mathematical or science knowledge. Instead, it is a class that prepares the students for a smoother ride in life.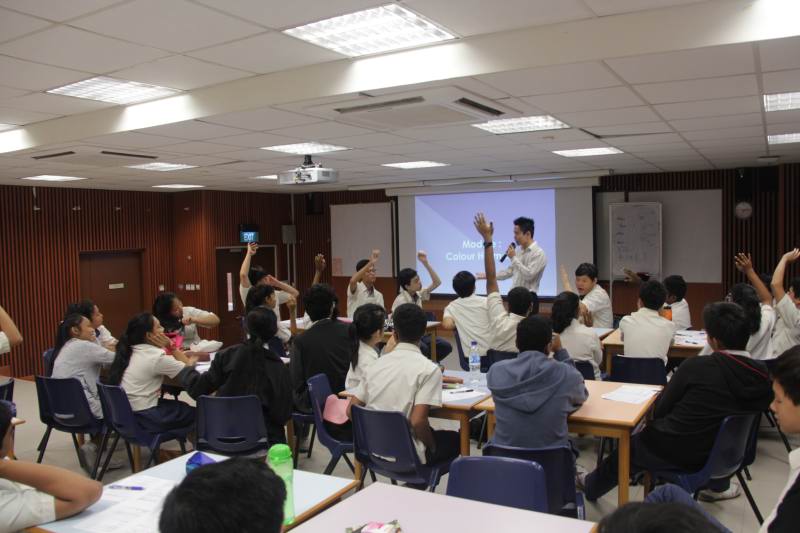 Any good workshop should comprise the right balance of both theory and practical elements. This is to help the participants transit the theory stuff into real-life application.
In an age and time where first impressions matter because that is our personal brand, the Secondary 4 students wasted no time in getting down to learn what makes one shine in a crowd.
As Rihanna would sing, "shine bright like a diamond". Indeed. To me, all the students are like unpolished gems…as they remind me of how I used to be like when I was younger.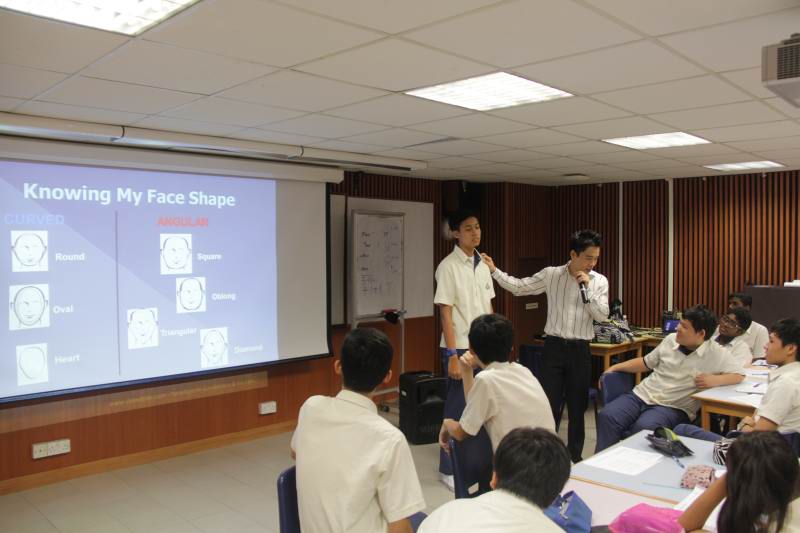 Grooming covers a universe of topics. But there's no escaping the holy trinity – shapes, styles and colours. Wear something that does not flatter your body and immediately your appeal quotient decreases. Similarly, if the colour does not suit your skintone, you will not look your best.
It is not rocket science to discover what looks flattering on you. As human beings, we all have an instinct. Open your wardrobes and take a peek. Chances are half of your wardrobe will be in the right colours and the other half in the wrong colours. The only challenge is which ones are right and which ones are wrong. For novices, it's very common to be lost in the world of shapes, styles and colours. That's where certified image consultants and style coaches like myself step in to help alleviate your headaches.
From the changing room to the dining table to the interview room, life cannot get more exciting than that. After all, it's an increasingly popular trend for interviews to be conducted over a meal. Yes, besides assessing how you perform with your cutlery, the hirers will also be keen to observe if you can initiate and sustain a decent conversation. The ones who can carry themselves well tend to gain invaluable brownie points. It's like impression points. If you like someone, you will carry on the conversation…and you never know where that conversation will lead…a potential job offer perhaps?
Three takeaways from today's grooming and interview skills workshop for the graduating students of Sembawang Secondary School.
Takeaway No. 1:
The best way to leave an indelible impression is to look sharp in our presentation. Clothes do make the man!
Takeaway No. 2:
Mind your table manners. Remember your parents' advice to you when you were younger. It matters a great deal.
Takeaway No. 3:
Heighten your appeal quotient by speaking intelligently, asking smart questions and using attraction strategies to close the deal (in this case get the job).
Best of luck everyone…Here's Mr Lionel wishing all of you success in your future undertakings!