Free Fitness Clinic At Singapore Botanic Gardens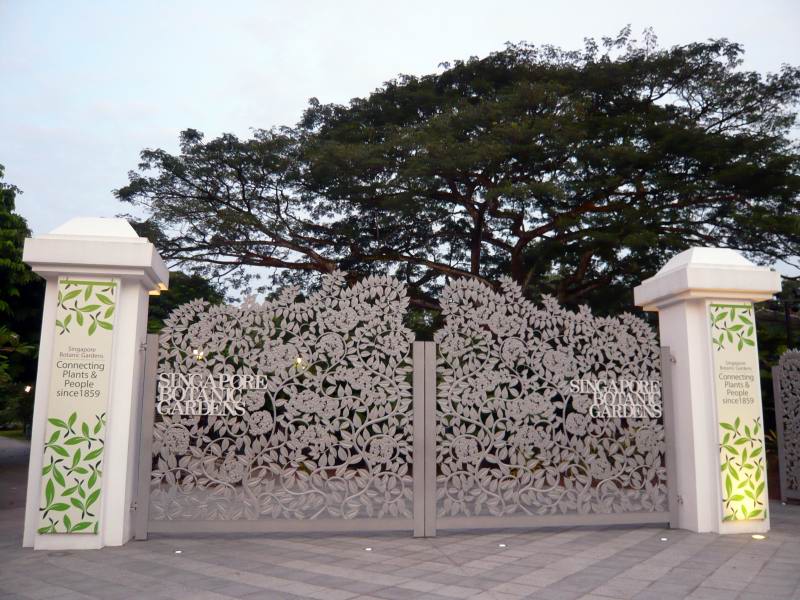 I'm glad we finally decided to roll out the first of our series of free fitness clinics today at the Botanic Gardens. It was an idea my team & I came up with late last year in our attempt to help spread the importance of living a healthy lifestyle through exercise.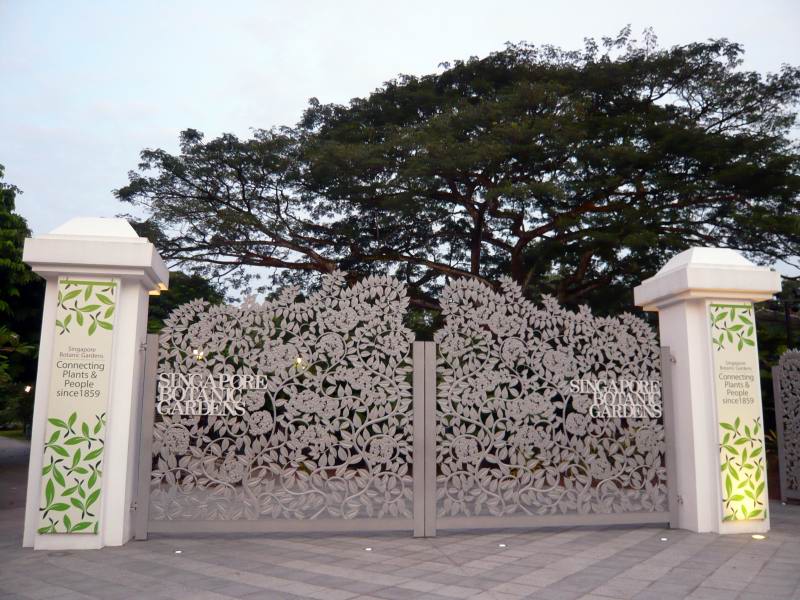 Lush greenery awaits visitors to the Singapore Botanic Gardens
Comprising 2 stations with each one manned by our trainers, the first free fitness clinic of the year saw our clients and friends turn up to support our efforts.
The first station saw participants do 2 simple yet effective bodyweight exercises, namely pushups and lunges. These exercises were selected as they worked 2 of the largest muscles groups of the body. More importantly, the aim was to show that exercise could be done anytime, anywhere…without the need for any gym nor equipment. Take a leaf from my own My Body Gym class and you will be inspired further!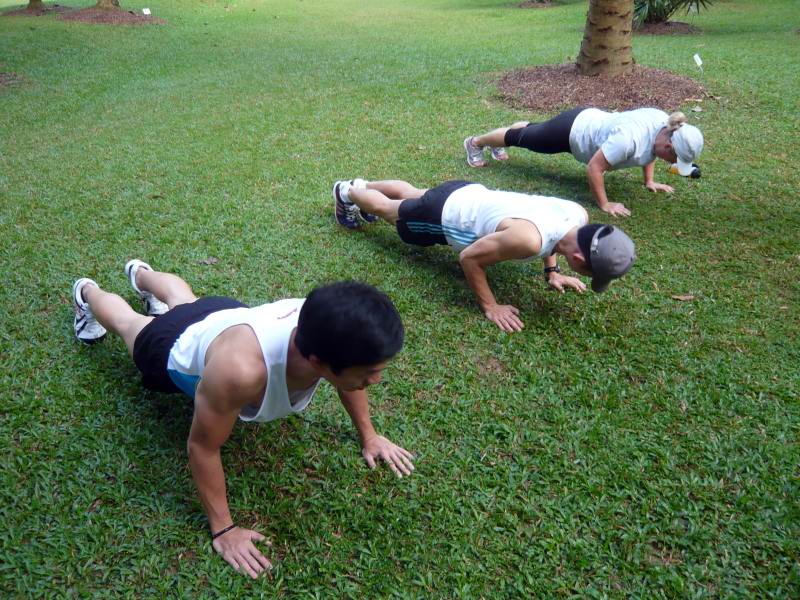 Pushups
An excellent form of training one's endurance, pushups have long been regarded as the main staple to assess a person's strength. In fact, this is more than true. A properly executed pushup works the main pectoral muscle and also works the synergist tricep muscles.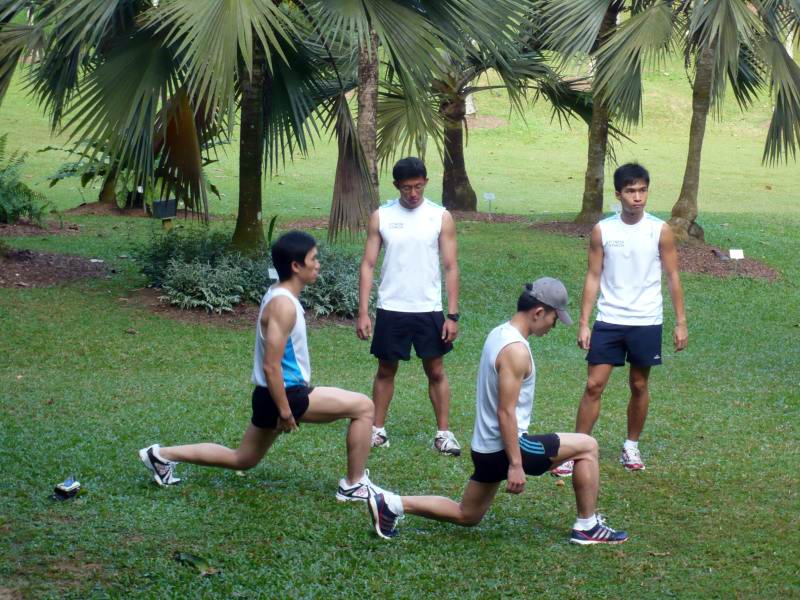 Stationary Lunges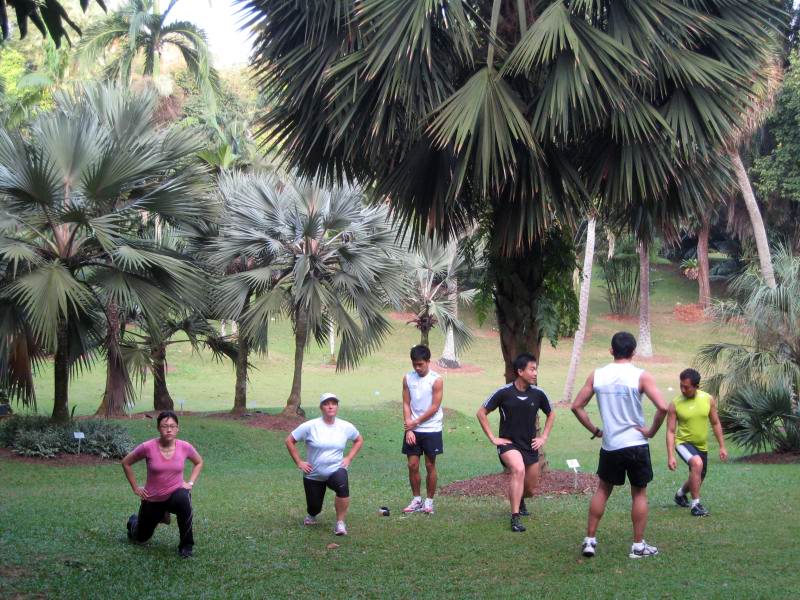 The more we lunge together, together…
While it is important to train the upper body, it is equally of paramount importance to train the lower body. As the main support of our weight, our leg muscles need to be strong so as to support our entire body frame. I don't think anyone loves chicken, stick-thin eggs which are truly an eyesore. One of the most effective lower body exercises is lunges.
The second station witnesses participants learning about the proper sprinting techniques. These included how one should propel the feet off the ground, the correct striding methods and the proper landing so as not to hurt the feet.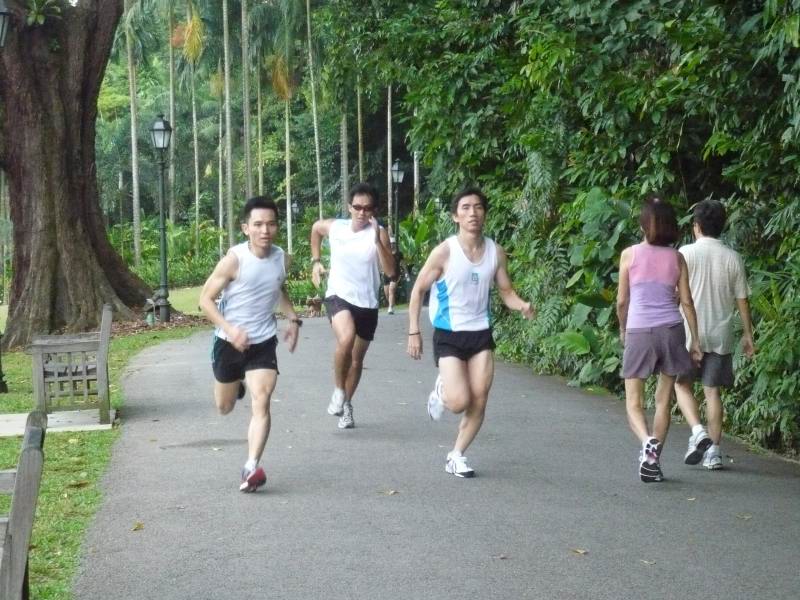 If you run like this for your shuttle run or 2.4km, you will strike gold…guaranteed!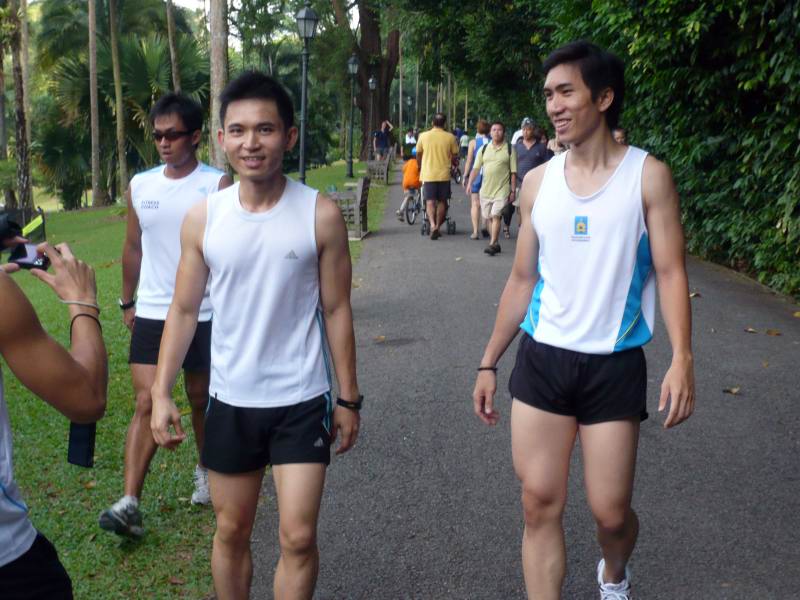 The exhilaration after the sprint…smiles all around 🙂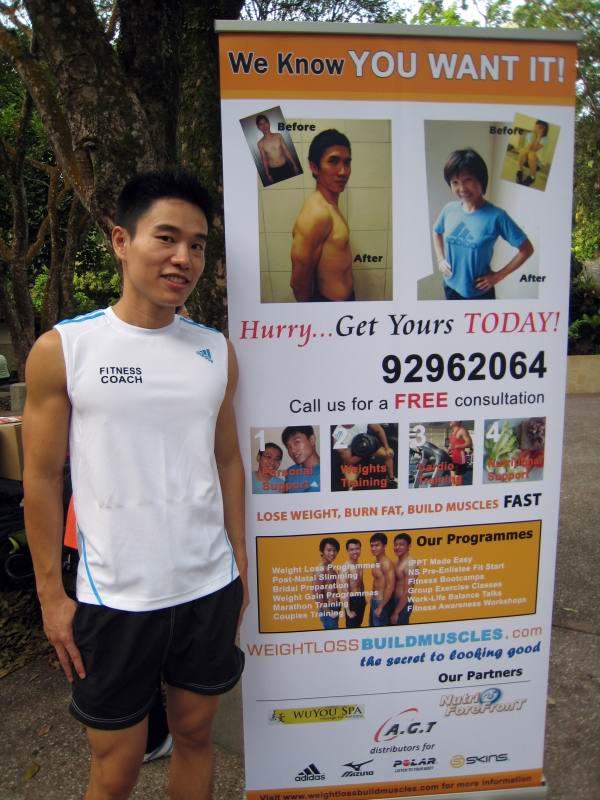 Me with the standee which I designed
For the others who wanted to come but could not make it either because it was deemed too early (0730hrs on a Sunday) or the timing clashed with their schedules, I say worry not as the free fitness clinic will become a monthly event. We are scheduling one at the end of each month. So if you can't catch us at Jan's event, catch us again in Feb or Mar. The most important thing is to record the date and simply turn up and have fun.