Fitness Workshops For Singapore Schools: 5 Lessons Fitness Training Can Teach You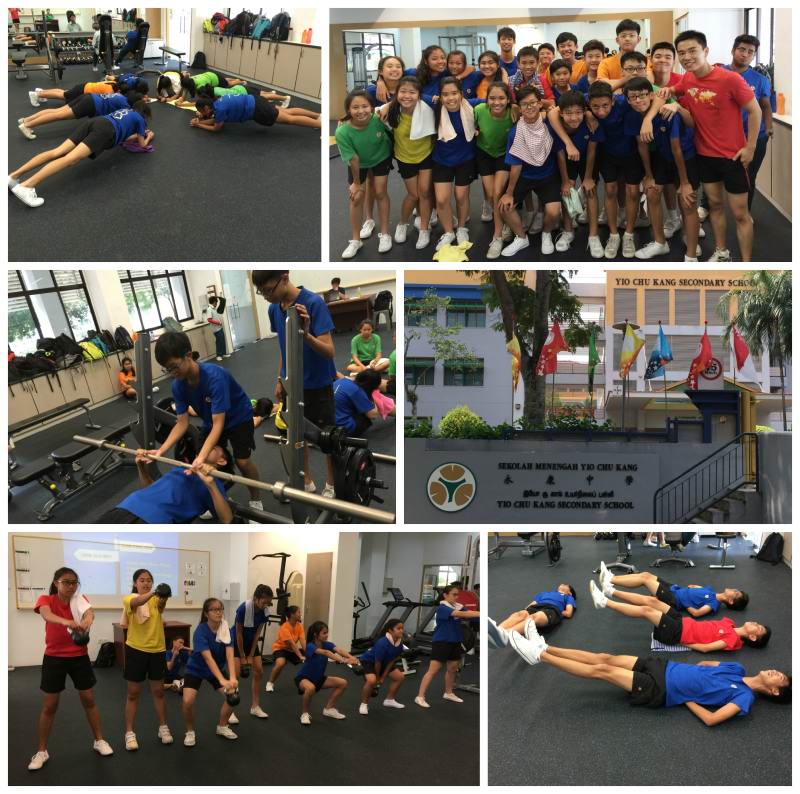 If a picture paints a thousand words, what would it paint of you?
I think it would say get up, get ready and get fit.
For the past three months, my team of fitness trainers has been privileged to bring our fitness workshops to different secondary schools in Singapore. From July to September 2015, we left our imprints on Yio Chu Kang Secondary School. And in October 2015, we brought the same fitness workshop to Chestnut Drive Secondary School.
As fitness trainers in Singapore, we deem it a beautiful gift to help others kickstart their fitness journey.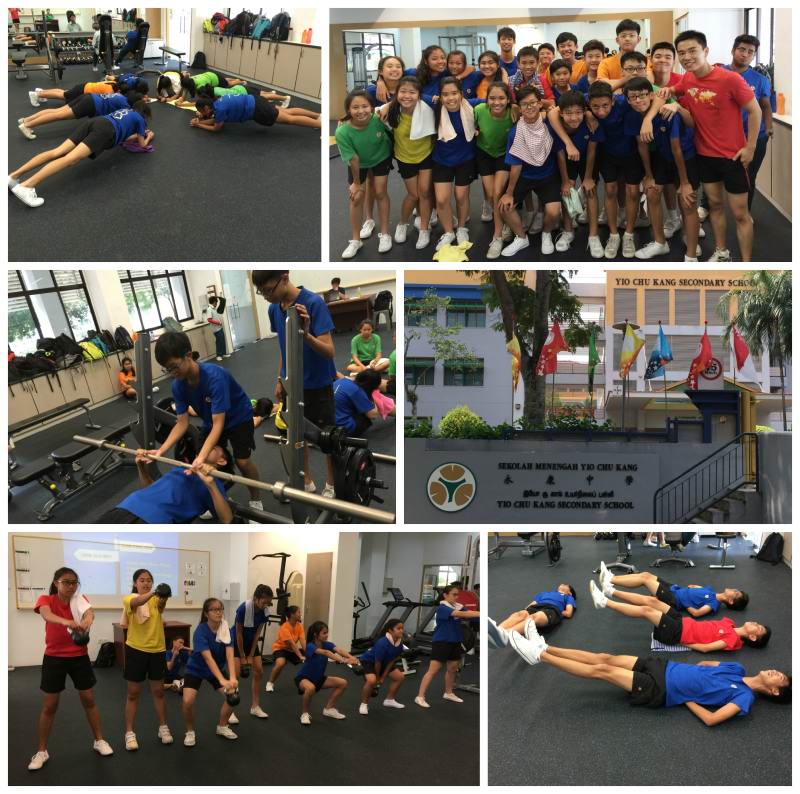 I strongly feel that fitness is and should be part and parcel of everyone's life. There are many benefits of keeping fit – ranging from being free of illness, feeling more confident to living healthier lives.
From our humble beginnings in 2009 doing our first workshop till date, we are happy to have grown from strength to strength. More importantly, after attending our workshops, some of our ex-students have gone on to pursue fitness at a higher level.
I have come a long way from my skinny weakling days of the past. Though I may not be the biggest, hunkiest or most muscular guy out there…but I'm 100% confident in my own skin and life has never been this great as my business is my passion and vice versa.
In this blog post, let me share the 5 lessons fitness training can teach you.
Lesson #1: Remember Safety First
This is my most important philosophy that I share with my students.
You must be responsible for your own safety. This is especially so when you visit the gym and start to workout.
When lifting, you lift with the right form and correct posture. You don't swing your weights. Nor do you use momentum to lift. Momentum lifting defeats the true purpose of exercise. You may also get injured.
When you exercise, you build a better body. That better body has a lot of dreams to chase.
Lesson #2: Challenge Your Limits
Stupidity is doing the same thing over and over again, yet expecting a different result. This is not going to happen.
We all have self-limiting beliefs. Two of the most common ones I have heard are "I'm not good enough", and "I'm not strong enough".
Very often, we are too conditioned by our mental strength that it overpowers our true physical strength. When you learn how to control your mind, you start to challenge your limits. And you lift heavier. And that's when you start reaping the benefits of exercise.
When I go to the gym, I sometimes see the same guys there. But they are still the same size after all these years. This is sad but true. That's because they stick to the tried and tested workout routine. There is no breakthrough.
Lesson #3: Consistency Is Key
In whatever I do in life, I focus on consistency. Consistency is the key to success.
Consider two people – one goes to the gym based on his emotions ("I feel like going today"). The other guy goes regularly. Who do you think will see results?
Going to the gym or embarking on any form of exercise is a commitment. You have to be consistent to see results. Once you exercise enough, your muscles have memories of their own.
Lesson #4: Limit Your Workouts To One Hour Maximum
One of the biggest misconceptions is that the longer you spend in the gym, the better it is. This is completely untrue.
Muscles do not grow in the gym. Instead, muscles grow outside the gym. Keep your workouts to a maximum of one hour (if you are fast, you can finish a good workout at 45 minutes). If you exercise too much, your tendons and ligament are strained. This puts them at risk for tears. Your bones are also subject to stress fractures.
After one hour in the gym, leave. Have your post-recovery shake or meal.
Muscles grow when they have a chance to recuperate and the fibres are repaired. And if you want your muscle fibres to be repaired faster, you need to eat.
Lesson #5: Celebrate Every Success
Rome wasn't built in day. Similarly, when embarking on a fitness programme, give yourself 2 to 3 months to see results.
2 to 3 months may seem a long time for some of you as instant gratification seems to be the order of the day. But then, there really is no harm if you celebrate every little success or milestone you have clocked along the way. This could be as simple as giving yourself a pat on your shoulder, or posting a new selfie of your still-under-construction but much-improved body.
Success breeds success.
Fitness is a journey, never a destination. There will always be greater heights to scale. Yet the most important thing is to get started almost immediately as you will feel healthier, happier and more confident.